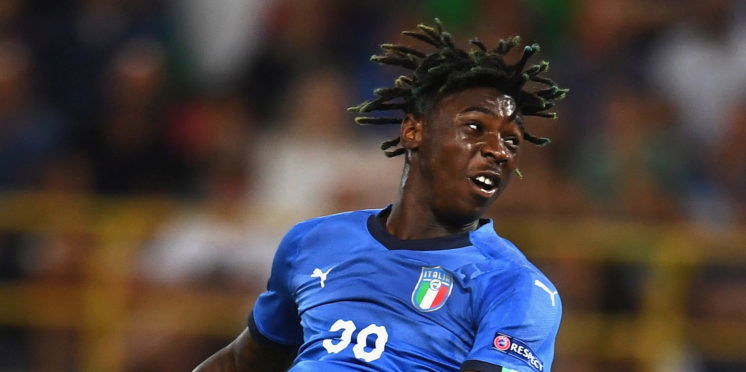 Everton Conclude a £29m Deal For Juventus' Moise Kean
Everton and Juventus have just concluded a £29 million deal for the Italian international, Moise Kean.
The 19-year-old Kean have been linked with the Premier League club. He is due to fly in to England to finalise everything, the Guardian reported. The Toffees' boss, Marco Silva is said to want five new players before the transfer window closes.
The Italian striker had scored eight goals for the Italian club last season. He also scored twice for Italy.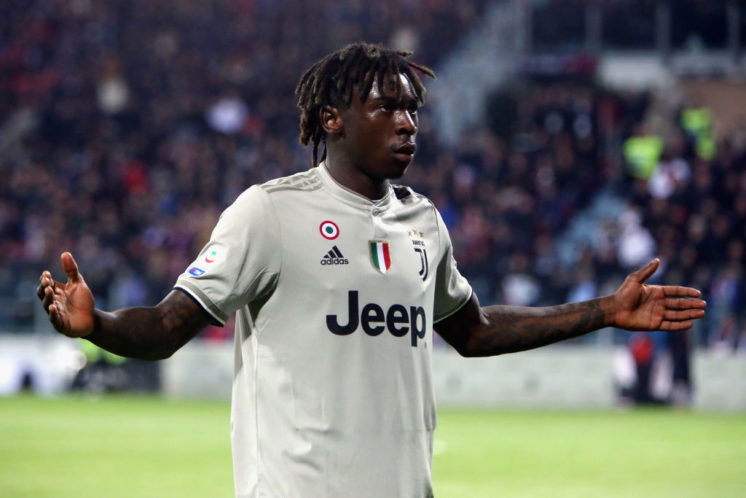 Everton have also sold Idrissa Gueye for about £30 million to Paris Saint-Germain. The manager wanted Gueye to stay with the English club, but the 29-year-old midfielder wants to venture to France. The Senegal international once played in France. He was acquired by Lille in 2008 before leaving the French club in 2015 for Aston Villa. The Toffees have also sold Ademola Lookman to the German club RB Leipzig for £16 million.
So far, Everton and Silva have also penned three new players this summer.
Joining Silva at Goodison is Andre Gomes who left Barcelona for £22 million. Fellow midfielder Fabian Delph left Manchester City for Everton for roughly £10 million and former Huddersfield Town goalkeeper Jonas Lossl has also arrived at Goodison.
Kean was the primary target of abuse from Cagliari fans last season. After scoring in that match, he stood in front of those same fans with outstreched arms. This received international attention with the likes of Raheem Sterling backing Kean in his protest.
---