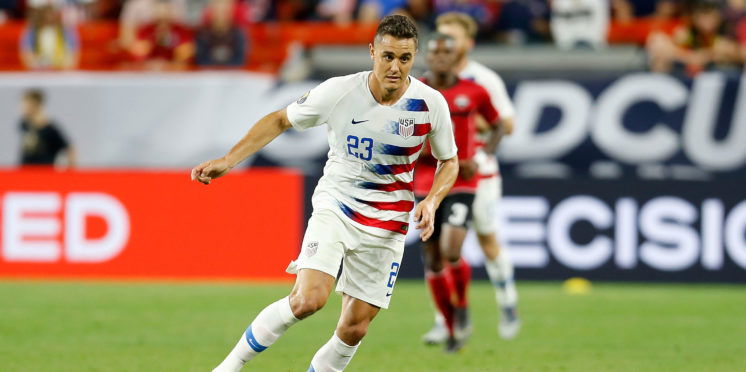 Red Bulls Turned Down Premier League Club's Offer for Defender
It has always been Aaron Long's dream of playing in the English Premier League. However, the New York Red Bulls defender's dream may have to wait for a while after the Major League Soccer (MLS) club turned down an offer from a Premier League club.
Pro Soccer USA claimed that a league source informed them that the transfer fee was significantly less than $5 million release clause. It was the bid made by Chelsea for former Red Bulls centerback Matt Miazga. Long's offer however did not go above $3 million.
Fox Sports' Brian Dunseth tweeted that the EPL club is West Ham United FC. The Hammers reportedly made several offers for the 27-year-old defender. He mentioned the bid during a match between Red Bulls and the New York City FC.
Long is a mainstay of the US Men's National Team. He was the league's defender of the year in 2018. He made 11 MLS appearances this season and started five of America's six matches in the Gold Cup.
Red Bulls signed Long for a multi-year deal that allow him to earn $800,000 in guaranteed compensation, making him one of the highest paid defenders in the MLS.
Earlier this week, The Hammers inked Eintracht Frankfurt's striker Sebastian Haller for a five year contract.
---