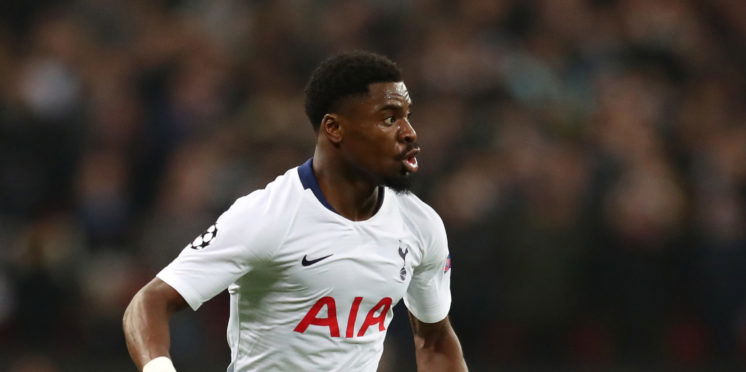 Will Tottenham be in the market for a new right-back?
Mauricio Pochettino talked about a potential rebuild this summer and with three weeks left we could finally see this happening.
One man who already left North London was Kieran Trippier this week after completing his £21 million move to Atletico Madrid and now Danny Rose looks set to leave the capital. However, despite Trippier having already left the club and Serge Aurier up for sale, they are very light in the right-back area.
The right-hand side of the defence was a major weakness throughout of last season with Kieran Trippier struggling and could be even worse for Spurs fans with them looking to sell the current two right-backs despite not looking very active in that position so far in this window. So what will Mauricio Pochettino do heading into the new season?
Resources at the Club
Tottenham is not well-known for going crazy in the transfer window and having already spent £63 million on Tanguy Ndombele and potentially Giovanni Lo Celso as well, would Mauricio Pochettino have the funds to strengthen his right-back position? By August the 8th we could see Spurs starting with a familiar face at right-back instead of a shiny new signing. Now with Kieran Tripper having left the club, who can Mauricio Pochettino rely on instead of going into the market?
One name that none will be surprised to hear is Serge Aurier after mainly being behind Kieran Trippier in his first two years. The Ivory Coast international has struggled to make a consistent amount of appearances this season which has affected his performances. Serge Aurier has been known for his rash challenges and disciplinary problems but one game from last season shows the capability of the right-back. Borussia Dortmund visited Wembley in the Champions League Round of 16 which resulted in Tottenham winning 3-0 comfortably in the first tie. Serge Aurier was one of the star players on the pitch that night with a great assist for Jan Vertonghen goal but his movement up and down the pitch along with a strong defensive display rounded off a terrific performance. Like Danny Rose and Kieran Trippier, the full-back is also up for sale with Tottenham allowing offers to be made for him so Mauricio Pochettino might not seem him as his starting right-back.
Converting Foyth 
Tottenham manager has been known for adapting players ability and converting them into different positions just like Eric Dier's transition from defence into midfield. So the Argentine could have another one up his sleeve with Juan Foyth and use him as a right-back for the upcoming season. The youngster is not unfamiliar with playing on the right for Spurs after featuring for them in the exact position against Manchester City in the League last season. Along with this, he had a few more weeks practice as he featured for Argentina at right-back in the Copa America and received a heap of praise from fans and staff which would have increased his chances of starting there for Tottenham. So what does Foyth have that would make him a great full-back?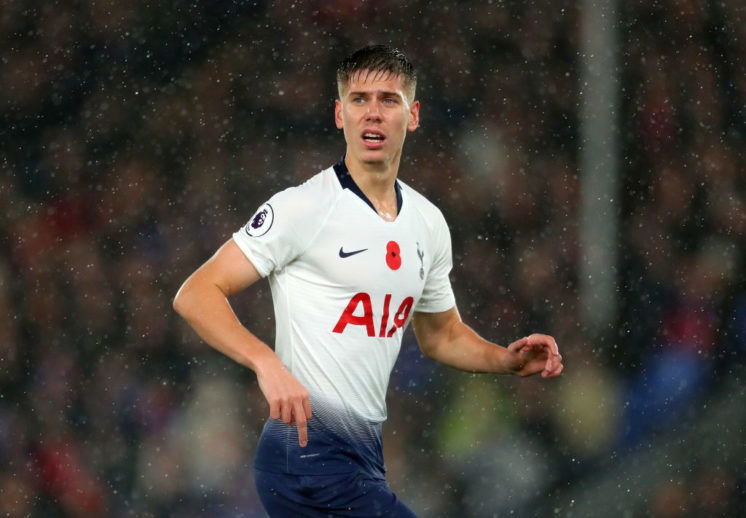 Juan Foyth has great composure on the ball and is hugely praised for his ability to keep calm of the ball and glide past attackers instead of hoofing the ball up the pitch. From the past season, the Argentine was the second center-back to have completed the most dribbles with 19 despite only featuring in 12 games. These qualities are useful for a full-back as in this generation, you need to have the ability to beat players and go forward which Foyth has the capability to do. However, one weakness the youngster has is the lack of attacking intent and pace which are some of the assets previous full-backs have had under Mauricio Pochettino. So could we see a different approach from Pochettino?
New Season, New Formation 
Mauricio Pochettino is well-known for sticking by to his 4-2-3-1 formation with both sets of full-backs acting as wing-backs. But could we see a different approach from Tottenham ahead of the new season? Kyle Walker and Danny Rose in 2015/16 season were the two who provided the width and attacking intent down the flanks with Eric Dier dropping into a back three whenever Spurs were on the attack. Fast forward to the 2018/2019 season and this type of approach from Pochettino was rarely used due to them not having many quality options in the full-back positions. Along with that, the lack of midfield options and injuries saw the likes of Eriksen and Dele playing in far deeper positions and which deprived Spurs of attacking intent from previous seasons. So with the signing of Tanguy Ndombele this could highlight a new era under Mauricio Pochettino with his back four prominently being defenders and letting the midfield doing the attacking work. This is why we could be seeing Juan Foyth as the first team right-back next season as he wants his full-backs to be more defensive than attacking which left a few gaps in the defence. Juan Foyth is a capable defender and has the mentality of a central defender that could provide a challenge for wingers trying to get past.
Dip into the Market 
Many Spurs fans are hoping for this outcome this summer with Daniel Levy already broken the transfer record for Tanguy Ndombele and looking to spend even more this window. Spurs have plenty of areas to fill with plenty of areas to strengthen like attacking midfield and have been linked with Giovani Lo Celso for another record fee of £70m. So will Tottenham be targeting the right-back positions and who can replace Kieran Trippier?
One player who Spurs were linked to early on in the window was OGC Nice player, Youcef Atal, who enjoyed a very good season in France. At the age of just 23 years old, the Algerian has plenty of potentials to go to the top with his main strengths being the ability to beat players with pace and dribbles which resemble past former full-backs under Mauricio Pochettino. Also on the plus side, Tottenham could attract the Ligue 1 star with the potential fee being touted at around £30 million which could be a steal in today's transfer market with other players going for twice as much.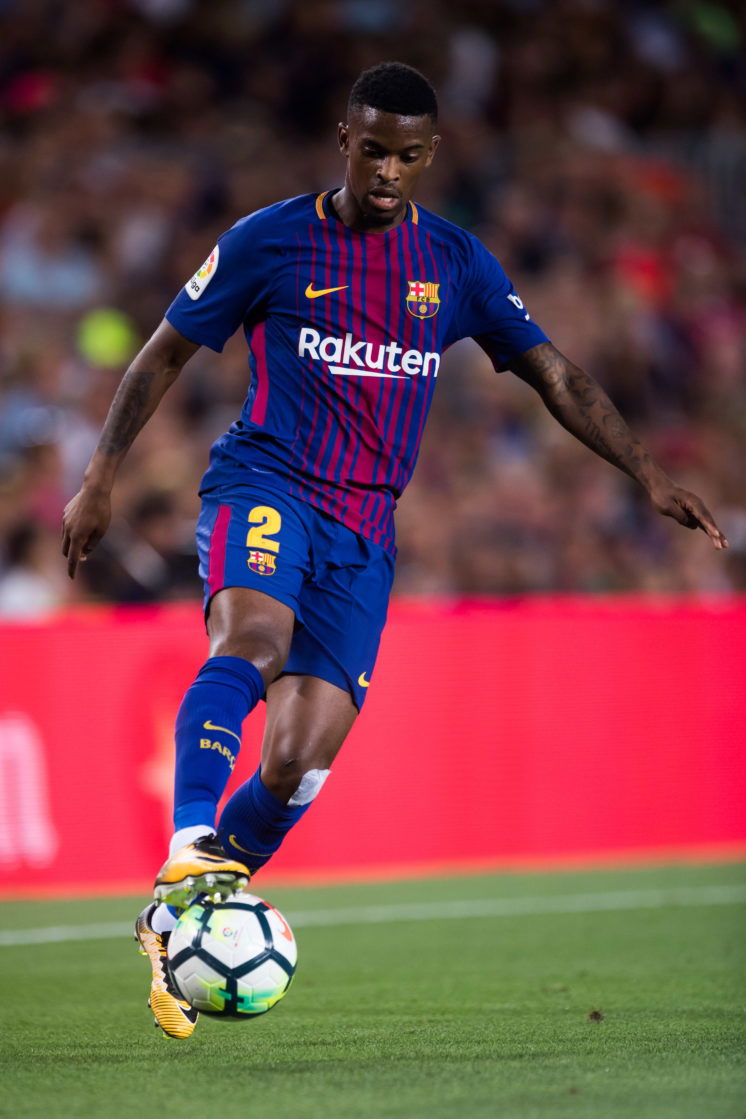 Spurs could even have the opportunity of going to Spain to find their right-back with Barcelona's Nelson Semedo potentially a good target for Mauricio Pochettino. The former Benfica man has struggled to make an impression at the Catalan club since his move in 2017 for around €30.5 million with the club now looking to cash in on the Portuguese after offering him to PSG as part of the deal to bring Neymar back to the Nou Camp. Even if the Brazilian doesn't join the club, Barcelona still needs to get their money back after spending nearly £200 million already and Semedo could be a part of the departures.
---