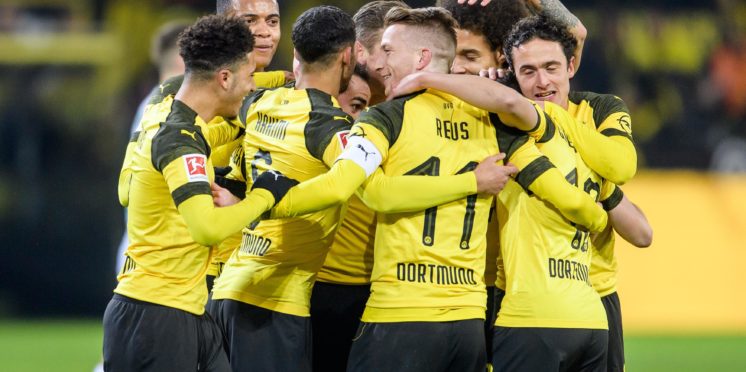 How Borussia Dortmund Could Line Up For The 2019/20 Season
After flying out of the gates to start last season, Borussia Dortmund saw their Bundesliga title hopes fade with a rough second half of their season. Earlier than desired exits in both the DFB Pokal and Champions League left a bitter taste in many mouths after such a promising start. Rather than simply try the same thing again, Dortmund have gone out and made major changes to their squad.
Borussia Dortmund are known to most as the trendy club in Germany's Bundesliga. They play stylish football, promote their own youth, and give Bayern Munich a title challenge nearly every season. Many of their players have gone on to play for Bayern as the Bavarian giants can flex their financial muscles almost at will. Robert Lewandowski, Mats Hummels, and Mario Gotze are just a few examples of players who left the chants of the Yellow Wall for the Allianz Arena.
Dortmund gained fans across the globe because they would lose their top players to Bayern or other major clubs and simply reload. Usually it was with promotions from within their club. Dortmund's youth academy is fantastic and their mentality with integrating young players is internationally respected. However, this summer it appears that they will be taking a different approach. Dortmund have been busy this transfer window, bringing in multiple top players as they look to challenge both domestically and internationally. Let's look at how they may line-up this upcoming season! Leave your thoughts below!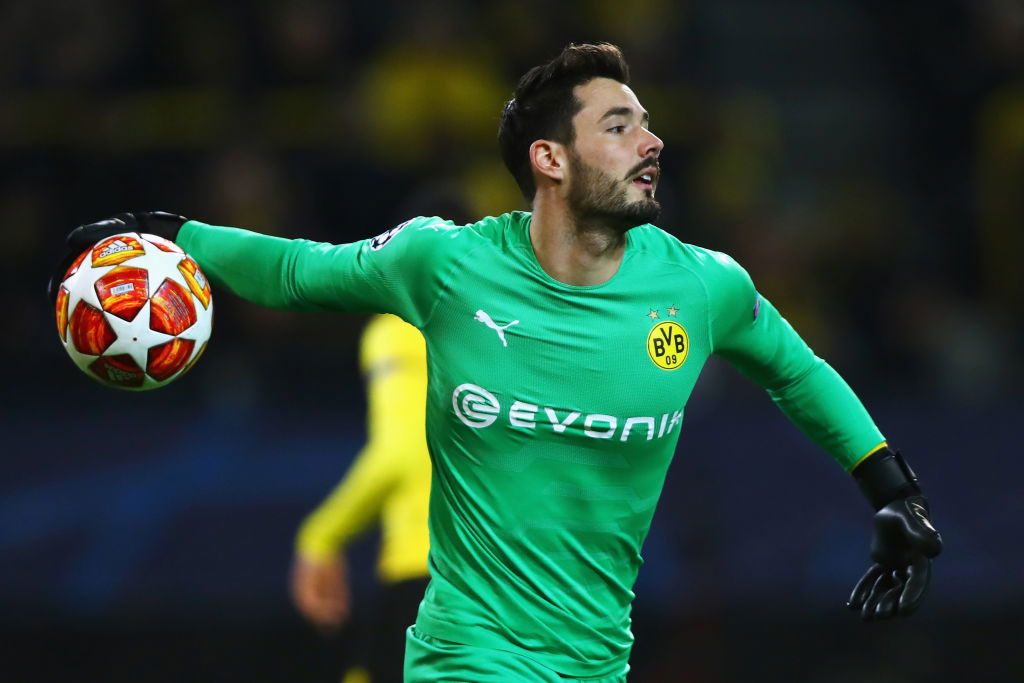 Goalkeeper
2018/19 Starter: Roman Burki
Dortmund should see no reason to change anything in between the sticks. Burki played 32 of the 34 league matches for Dortmund last season and is an established starting goalkeeper. No change here is the best thing for BVB.
Projected 2019/20 Starter: Roman Burki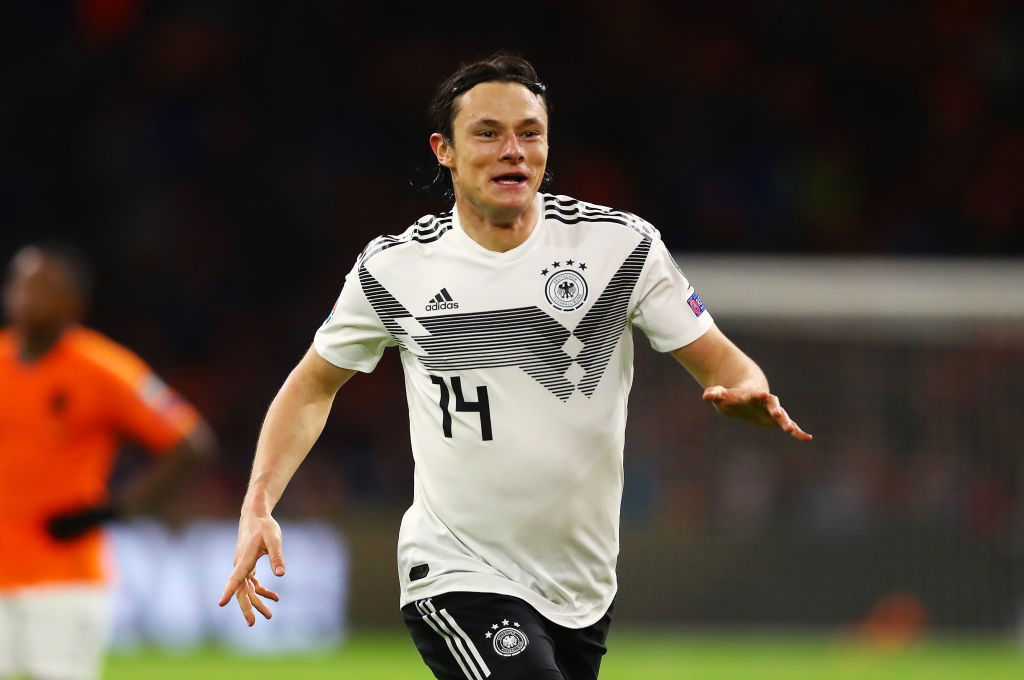 Left Back
2018/19 Starter: Raphael Guerreiro/Abdou Diallo
Injuries to both Guerreiro and Marcel Schmelzer forced center back Abdou Diallo out wide and caused some problems for Dortmund. With Schmelzer not getting any younger and Guerreiro better suited playing farther up the pitch, BVB just brought in Hoffenheim left back Nico Schulz. The German international should and most likely will, start on the left side of the defense for Dortmund this upcoming season.
Projected 2019/20 Starter: Nico Schulz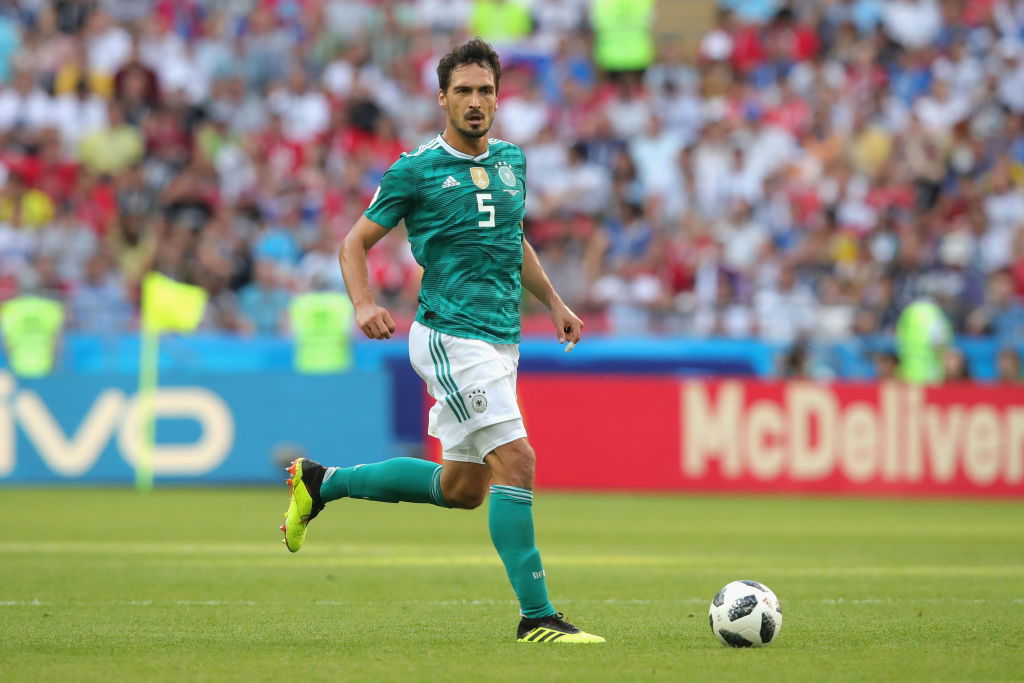 Center Backs
2018/19 Starters: Manuel Akanji/Abdou Diallo/Omer Toprak/Dan-Axel Zagadou
Another defensive position that was almost a revolving door due to injuries and squad shuffling, Dortmund have looked to address the issues in the middle of their defense. To help solve those problems, they have turned to former player, Mats Hummels who they have just re-signed from Bayern Munich. Hummels originally left Dortmund for Bayern and is now returning a la Mario Gotze. BVB are hoping that Hummels will help stabilize a turbulent defense and bring some consistency.
Projected 2019/20 Starters: Mats Hummels and Manuel Akanji or Abdou Diallo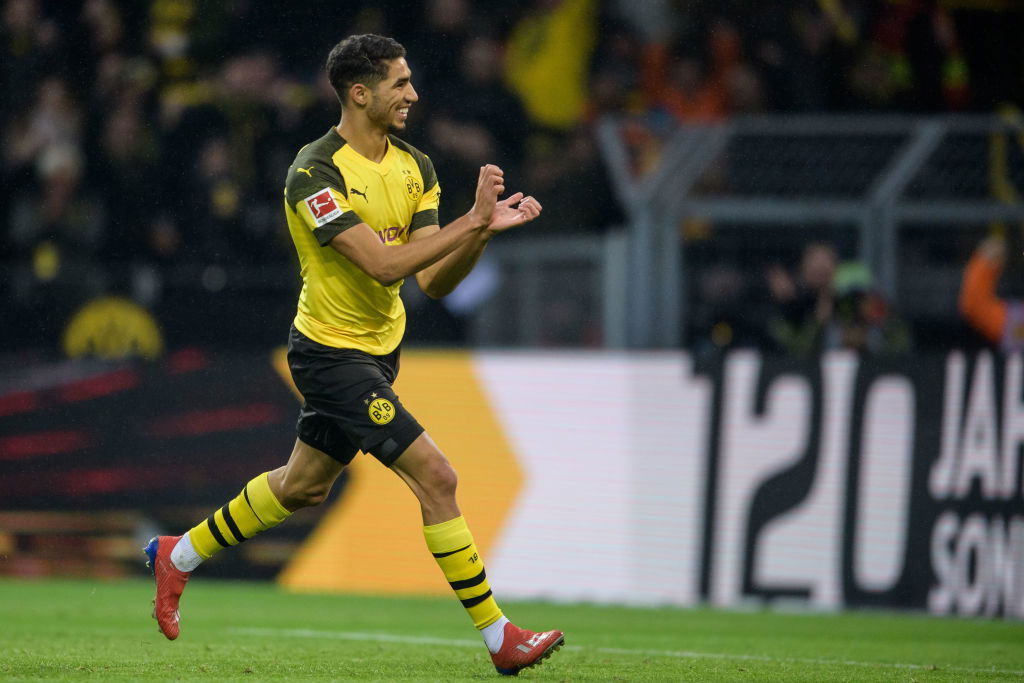 Right Back
2018/19 Starter: Achraf Hakimi
Dortmund have to hope they will be able to secure Hakimi's services permanently after his strong showing for BVB last season. Hakimi is entering the second season of a two year loan from Real Madrid and drew plaudits for his successful stint at right back for Dortmund. Dynamic in attack and quick in defense, Hakimi is a great option for manager Lucien Favre and deserves to start again next season.
Projected 2019/20 Starter: Achraf Hakimi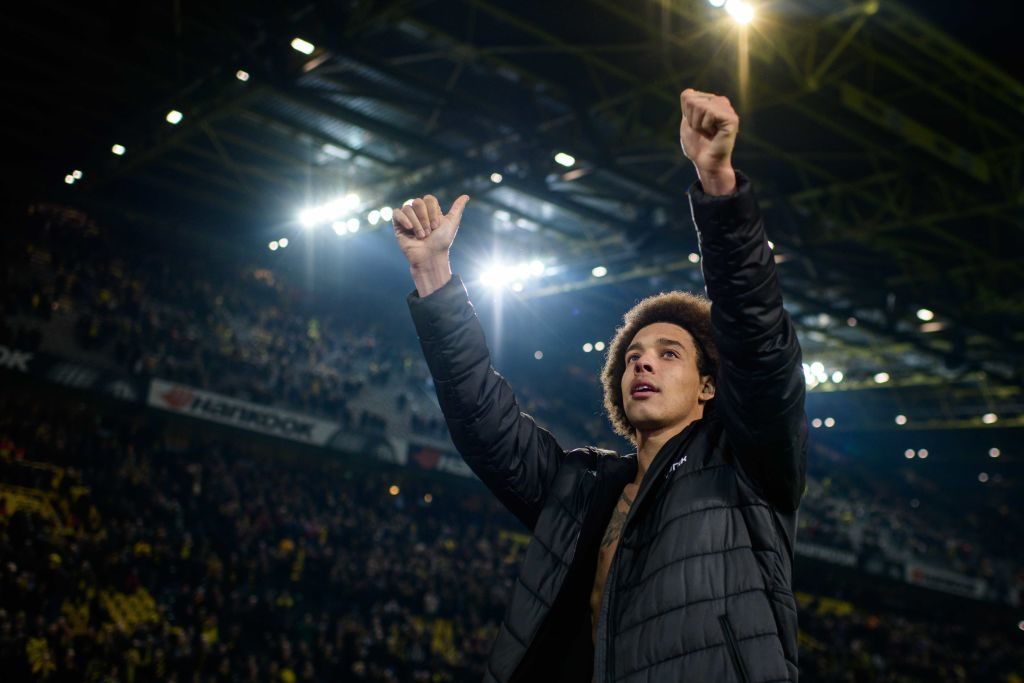 Defensive Midfielders
2018/19 Starters: Axel Witsel and Thomas Delaney
I don't see Dortmund making many, if any changes to their holding midfield partnership. Witsel arrived from China last season and silenced any doubts about him losing a step in a less competitive league. He and Delaney controlled the middle of the park for BVB. No reason to fix what isn't broken. Stay the course here.

Projected 2019/20 Starters: Axel Witsel and Thomas Delaney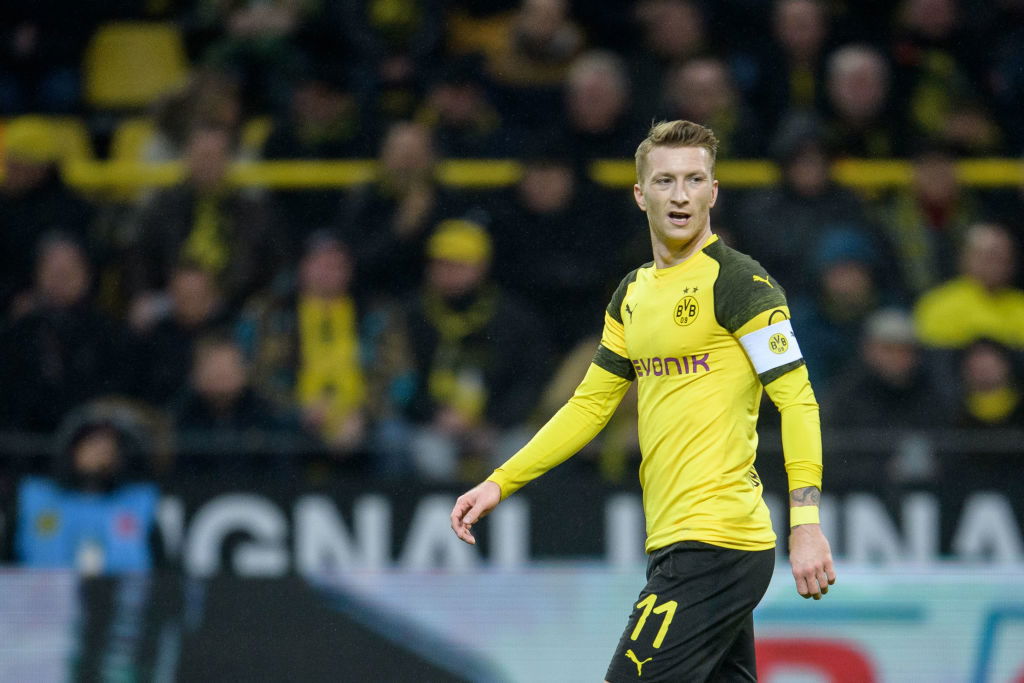 Central Attacking Midfielder
2018/19 Starter: Marco Reus
2018/19 was a great season for Marco Reus. The oft-injured German enjoyed a very healthy season and benefitted greatly from a positional move into the middle of the attack. Pulling the strings going forward, Reus was massive in the attack for Dortmund and is the unquestioned leader for BVB. Replacing him with anyone else would be foolish and borderline heresy.
Projected 2019/20 Starter: Marco Reus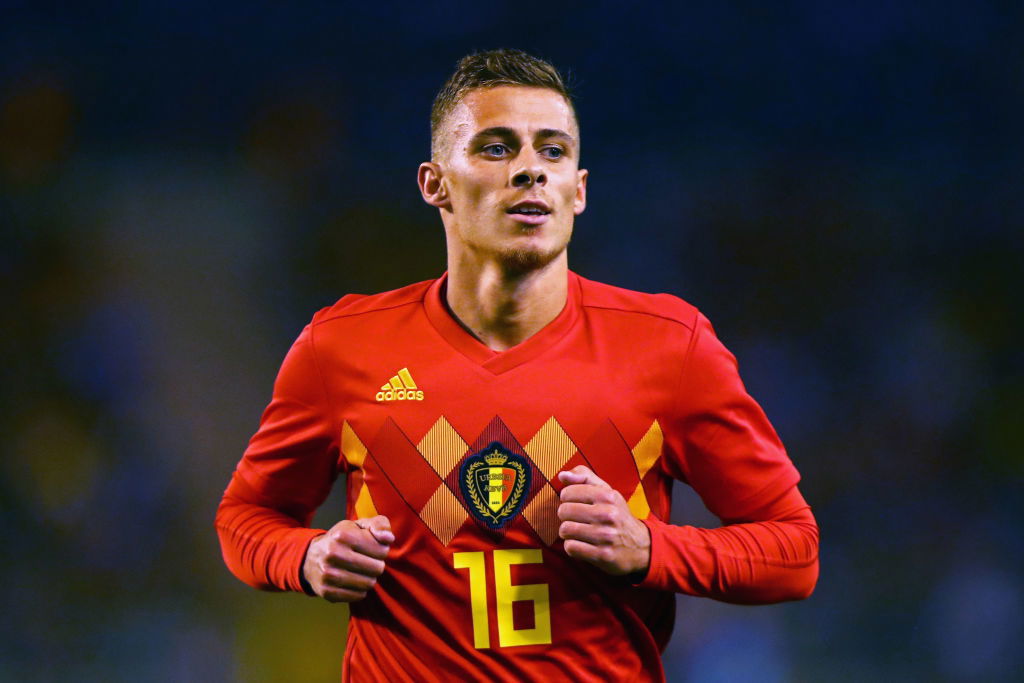 Wide Attacking Midfielders
2018/19 Starters: Jadon Sancho and Christian Pulisic
Creativity and flair characterized Dortmund's wing play last season as youngsters Jadon Sancho and Christian Pulisic played the majority of the minutes. With the massive sale of Pulisic to Chelsea, BVB turned around and used that cash to sign Bundesliga stars Julian Brandt and Thorgan Hazard. Given his stellar play last year, Sancho will be a starter on one flank while Brandt and Hazard will battle for the other winger role. Depth will certainly not be an issue for Dortmund in the wings this season.
Projected 2019/20 Starters: Jadon Sancho and Thorgan Hazard or Julian Brandt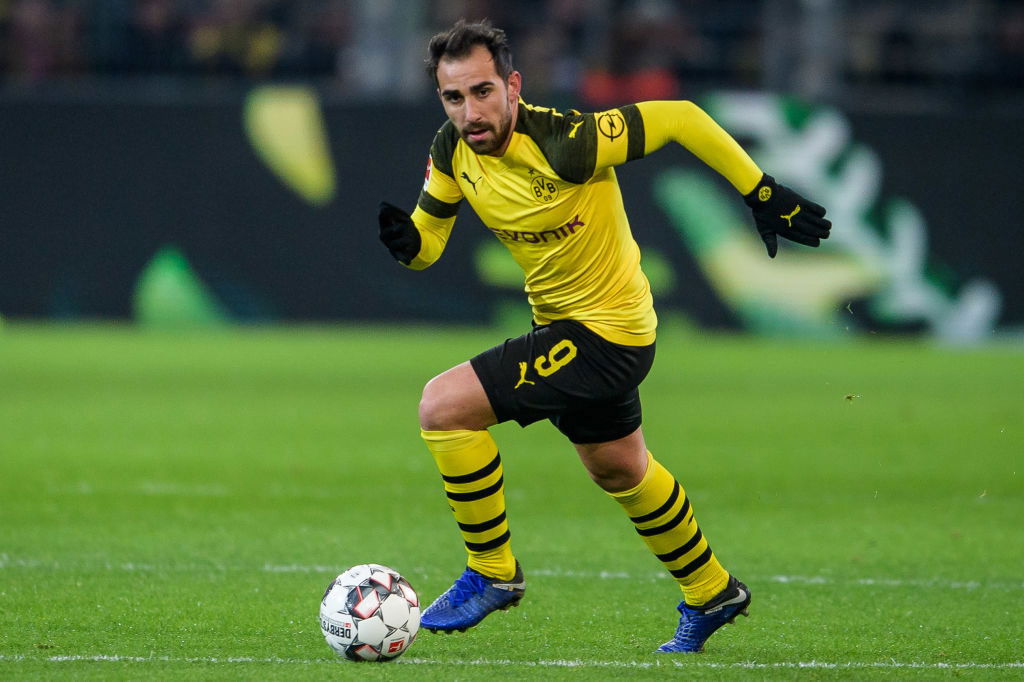 Striker
2018/19 Starter: Paco Alcacer
Now a permanent signing, Alcacer was exceptional when healthy for Dortmund last season. His 18 goals in the Bundesliga led BVB and helped spear head a lethal attack that had them at the top of the table for the majority of the first half of the season. Alcacer will look to build on a promising 2018/19 season and further establish himself with Dortmund and the Spanish national side through solid play.
Projected 2019/20 Starter: Paco Alcacer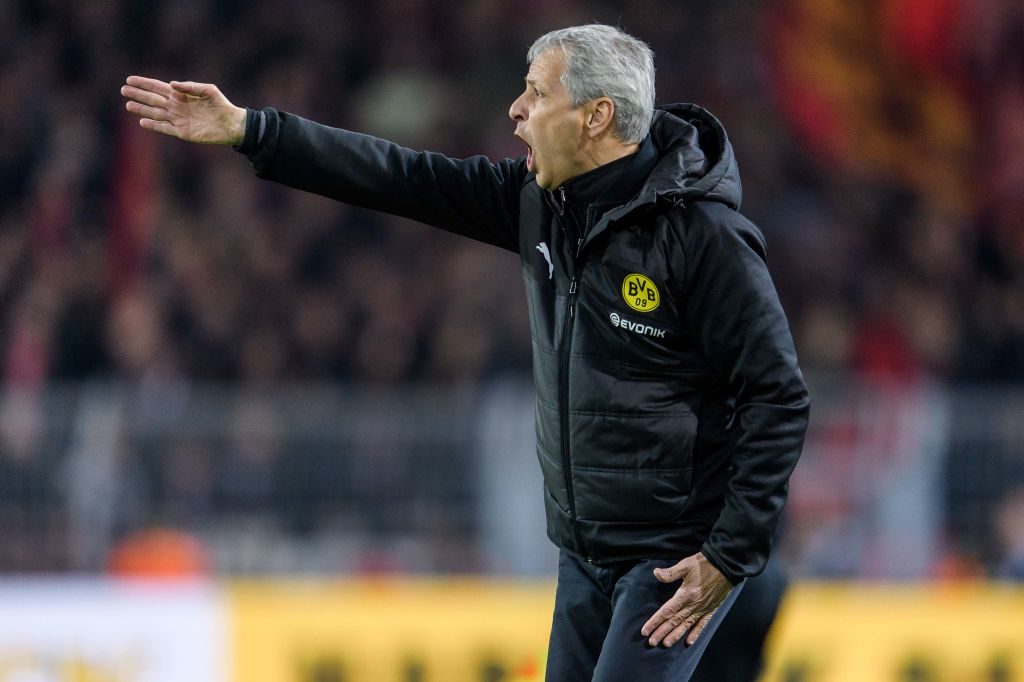 Projected Dortmund 2019/20 Starting XI
To recap here is my predicted 2019/20 Borussia Dortmund starting XI:
GK: Roman Burki
LB: Nico Schulz
CB: Mats Hummels
CB: Manuel Akanji
RB: Achraf Hakimi
DM: Axel Witsel
DM: Thomas Delaney
AM: Marco Reus
LAM/LW: Julian Brandt/Thorgan Hazard
RAM/RW: Jadon Sancho
ST: Paco Alcacer
Do you agree? Let us know your thoughts!
---