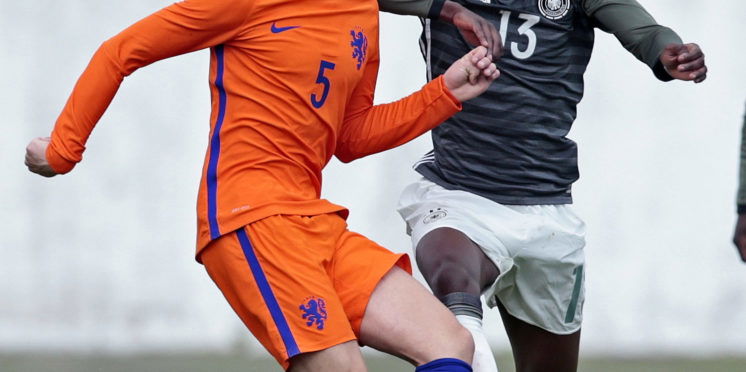 Kik Pierie: Scouting Ajax's New Dutch Defender
Scouting Report: Kik Pierie, Center-back and Left-back
Club: Just joined AFC Ajax from SC Heerenveen
Pierie will look to fill the gap left by Matthijs de Ligt who looks close to joining Juventus.
Age: 18
Height: 1.83 meters
Nationality: Netherlands, United States
YouTube: Kik Pierie | Welcome To Ajax | Defending Skills, Goals & Assist |
Strengths
Pierie looks like another prototypical Ajax defender and he is yet to play a match for the club. Skilled on the ball, Pierie is an excellent crosser. The Dutch youngster is able to get large amounts of bend and pace on his crosses while also showing the poise to pick out cross-field passes. His defensive awareness is also very high. Pierie is a strong tackler and makes intelligent reads to intercept passes and block shots.
His versatility is another major positive of his game. Pierie featured in 11 matches at left back for Heerenveen and another 20 in the heart of the defense. Ajax manager Erik ten Hag will love the youngsters versatility. Pierie could fit the Daley Blind mold and play across the defense and holding midfield, or transition to a full time defender if ten Hag sees fit.
Weaknesses
After extensive searching, Pierie doesn't appear to have any major weaknesses. His skills need the necessary polish any young player needs, but the physical and mental sides of Pierie's game are already very strong. He is solid in the area, confident on the ball, and intelligent in defending. Pierie truly doesn't have a glaring weakness.
Final Verdict
Similar to Bayern Munich in the Bundesliga, Ajax have snared another top domestic talent. It's clear to see why both Manchester clubs were interested in Pierie. It remains to be seen what national team Pierie will decide to play for, but if he continues to flourish the Netherlands will be forced to make room in the defense for him, otherwise the United States would be more than willing to swoop in. We here at TNC fully expect Pierie to be a great signing and future star for Ajax.
---