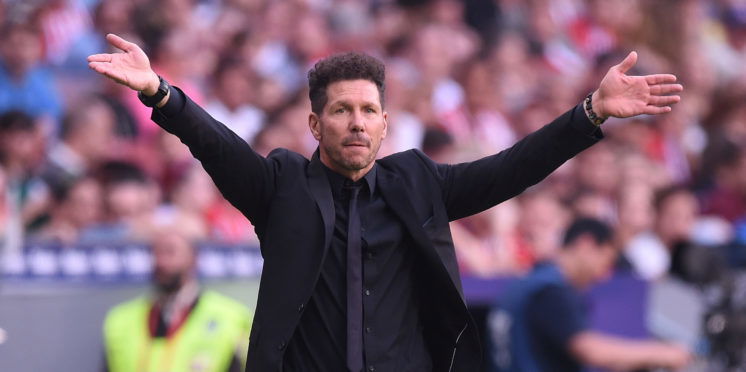 How Atletico Madrid may Line-up in 2019/20?
Atletico Madrid will be looking to improve on the 2nd place finish from last season with them ending the season with 11 points behind La Liga champions, Barcelona.
This has been a busy summer for Diego Simeone with them breaking the club transfer-record for Benfica's wonderkid, Joao Felix, who cost a staggering £126 million for the Spanish side. Unfortunately, the major incomings mean some of the key players are set to leave with Antoine Griezemann looking likely to leave for La Liga rivals, Barcelona, after announcing his departure from the club last month on all social media pages.
But other key players that will leave a major gap in the squad is experienced leader Diego Godin and also Juanfran, Filipe Luis, Lucas Hernandez already left the club.
So Diego Simeone will be looking to re-build this summer to replace some of the experienced players and leaders who left the club. So how may Atletico Madrid line-up in 2018/19 season?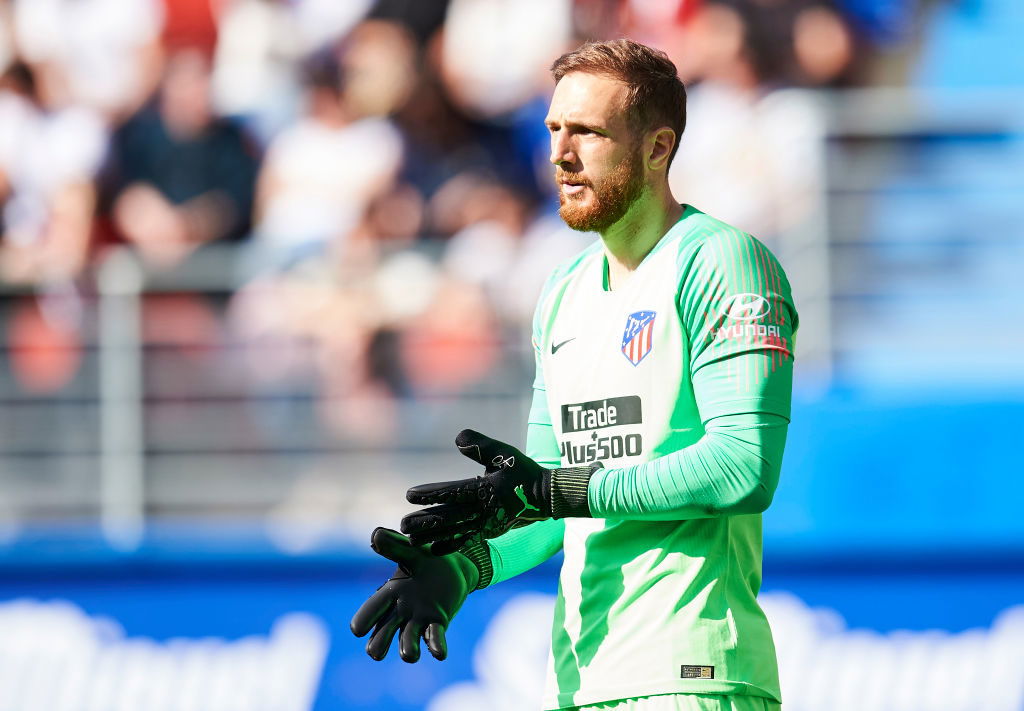 Goalkeeper
Jan Oblak 
This particular position for Diego Simeone is one he doesn't have to worry about for the next few years. Jan Oblak is an experienced and highly regarded as one of the best keepers in world football at the moment. Just recently the Slovenian sign a new contract with the La Liga side until 2023 back in April 2019 after having a £89 million release clause in his previous contract which kept clubs surfing for him. Signing a new deal keeps the 26-year-old in Madrid for a bit longer with many European giants being fended off.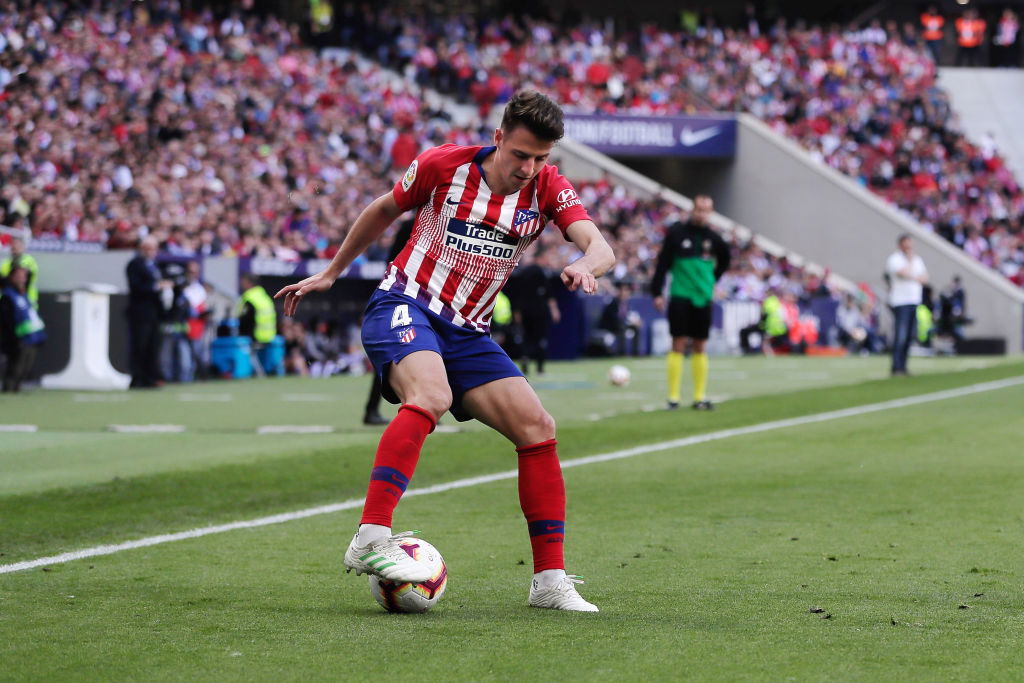 Right-Back
Santiago Arias 
Both full-back positions are in desperate need of recovery with Juanfran leaving the club after the expiry of his contract last month. The Spaniard spent eight years at the club, making 355 appearances and achieving seven trophies in his time in Spain. One player they could look to replace him with is already in the club is Santiago Arias after making the move last summer from PSV. The 26-year-old appeared in 33 games last season and was fairly rotated with Juanfran and could easily take the batton from the Spaniard and be the main right-back next season for Atletico Madrid.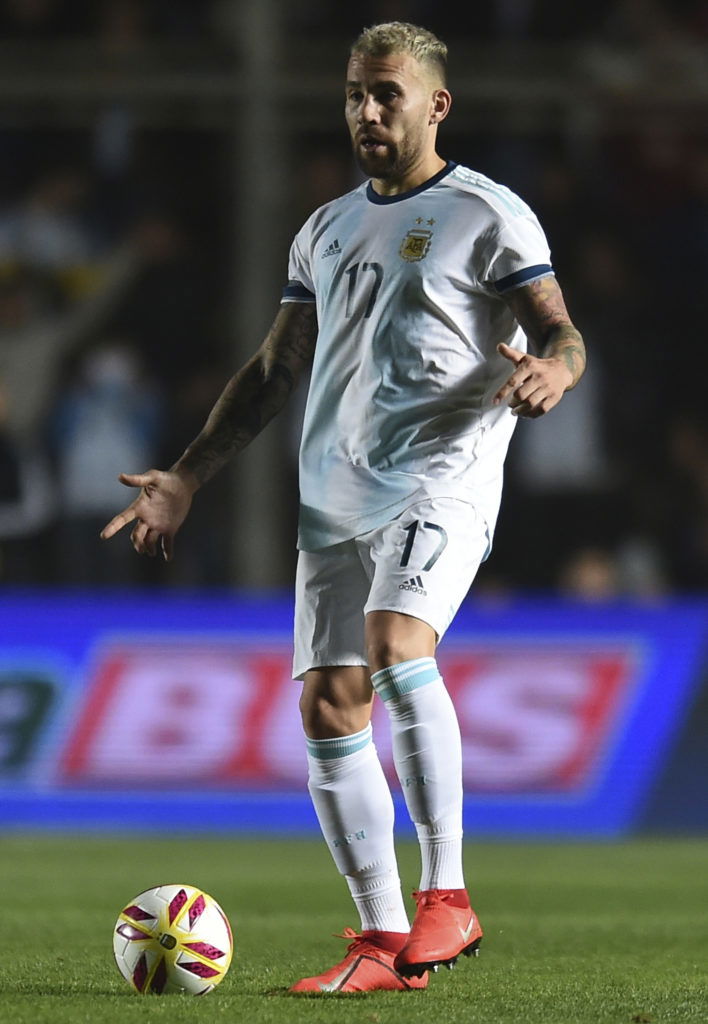 Centre Backs
Jose Gimenez and Nicolas Otamendi 
The loss of Diego Godin will hit Atletico hard after spending nine years at the club and becoming one of the best centre-back in their history. But with the Uruguayan moving to Italy the La Liga side near to explore who can replace him with only two recognised central defenders. One name that has hit the press recently is Nicolas Otamendi who was set to join Diego Simone side this summer until Vincent Kompany announced his exit. This means the Argentine has more chance of appearing under Pep Guardiola this season but could soon be forced to leave Manchester with them looking at buying Harry Maguire. I feel Otamendi will leave England in search of more game time and could build a strong relationship with Jose Gimenez in the future.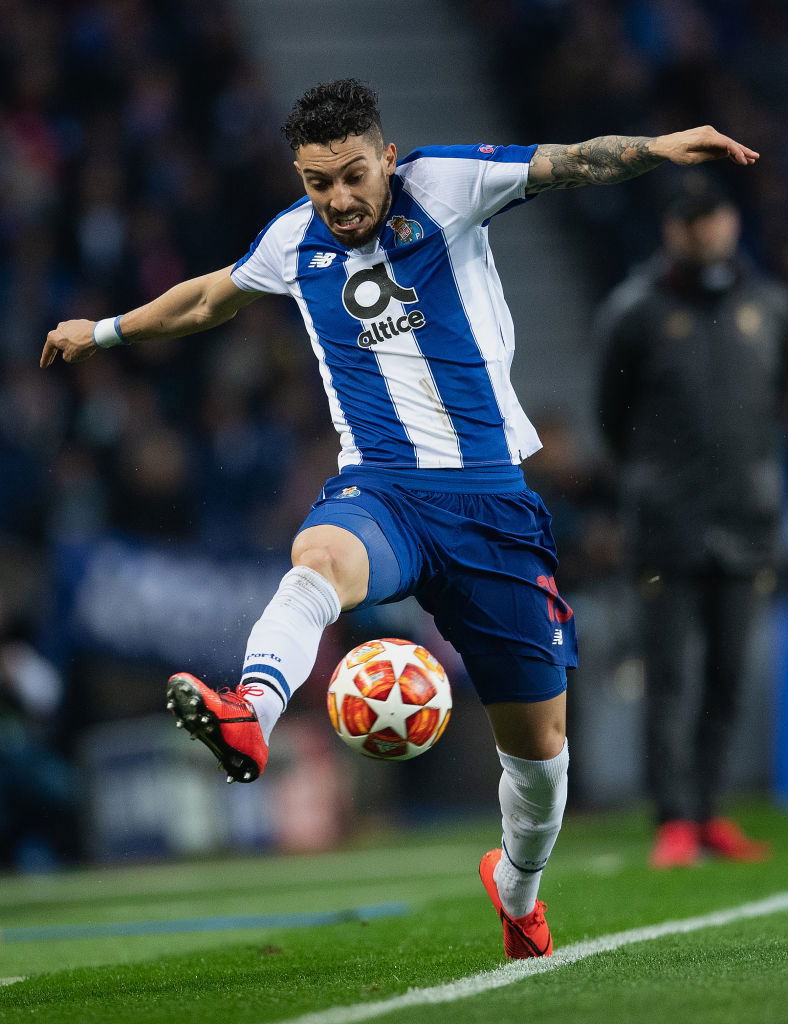 Left-back
Alex Telles
Similar to the right-back situation of ageing players – it is the exact same in the left-back role But Filipe Luis, after nine years, left the La Liga club and is currently a free agent so Madrid is now on the lookout for a younger and fresher left-back. One name that is being rumored around is his international teammate, Alex Telles, of FC Porto. The 26-year-old started his career in Italy with Juventus before making a move to Turkey at Galasatray. Now the left-back plays his trade in Portugal with Porto after spending three years at the club and winning two major honours. Telles could strike fear down the left with Thomas Lemar, as the left-back likes to get forward and is seen more as an attacking style full-back. Alex Telles achieved 13 assists in all competition last season whereas the former Atletico Madrid player, Filipe Luis, only got six assists so you can already see how Ales Telles will create more chances for the strikers.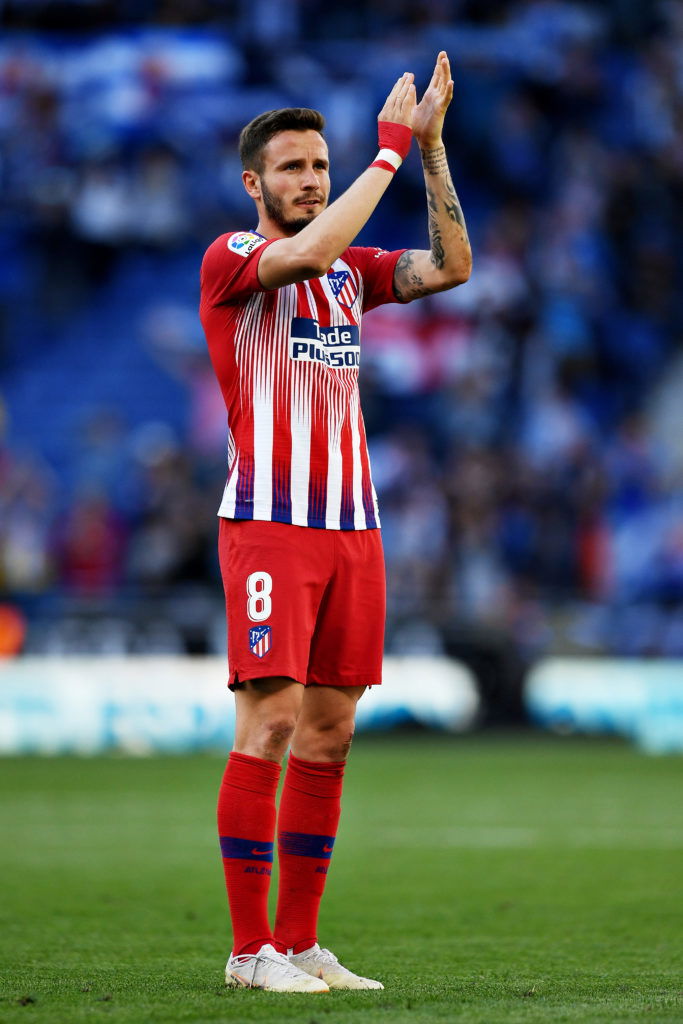 Central Midfielders
Thomas Partey and Saul 
Despite losing Rodri to Manchester City, the midfield still seems to be quite strong and wouldn't need to be touched heading into the new season. Both Thomas Partey and Saul are young and energetic whilst catching the eye of many of other European giants like Manchester United with their tactical intelligence and technical proficiency. Each midfielder compliments each other with Saul being the more attacking style as the Spaniard likes to carry the ball with purpose and attempt longer-range passes to help open very defensive teams. Whereas Thomas Partey is more on the defensive side and allows Saul to move forward with the 26-year-old keeping a defensive position just in front of the back four. These type of players mean a lot to Atletico Madrid as Saul was offered a nine-year contract to signify his importance to the team and popularity between the fans.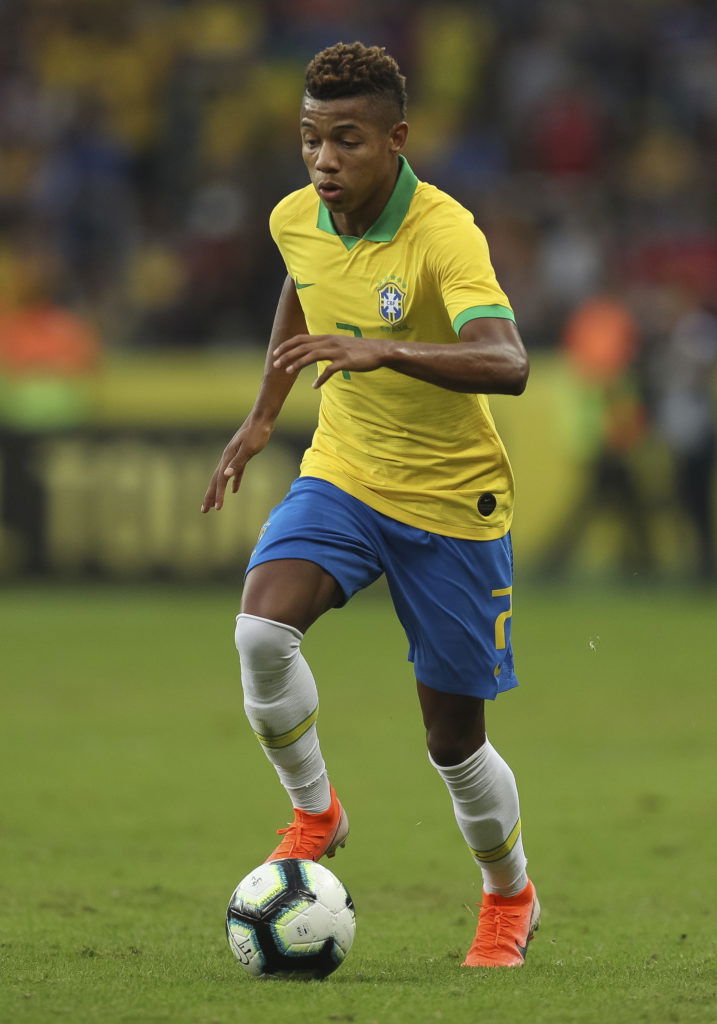 Right Wing
David Neres 
Was part of the Ajax team that got to the Champions League semi-final and were seconds away from the final. Now it looks like the Brazilian could be following his former teammate, Frenkie De Jong, to a move to La Liga. David Neres has already caught the eye of some European clubs with Everton and Chelsea also reportedly being interested. With Antoine Griezemann set to leave the capital then Atletico could make a move for the Ajax star. Scoring 10 goals and 8 assists the Brazilian will bring pace and fear in defenders down the right with the 22-year-old like to run at defenders and has explosive dribbling to take them on. Diego Simeone won't be able to replace the outgoing Frenchman with the exact same quality or experience but David Neres could provide the eccentricity for Atletico, something that Griezemann was missing in his time at Atletico Madrid.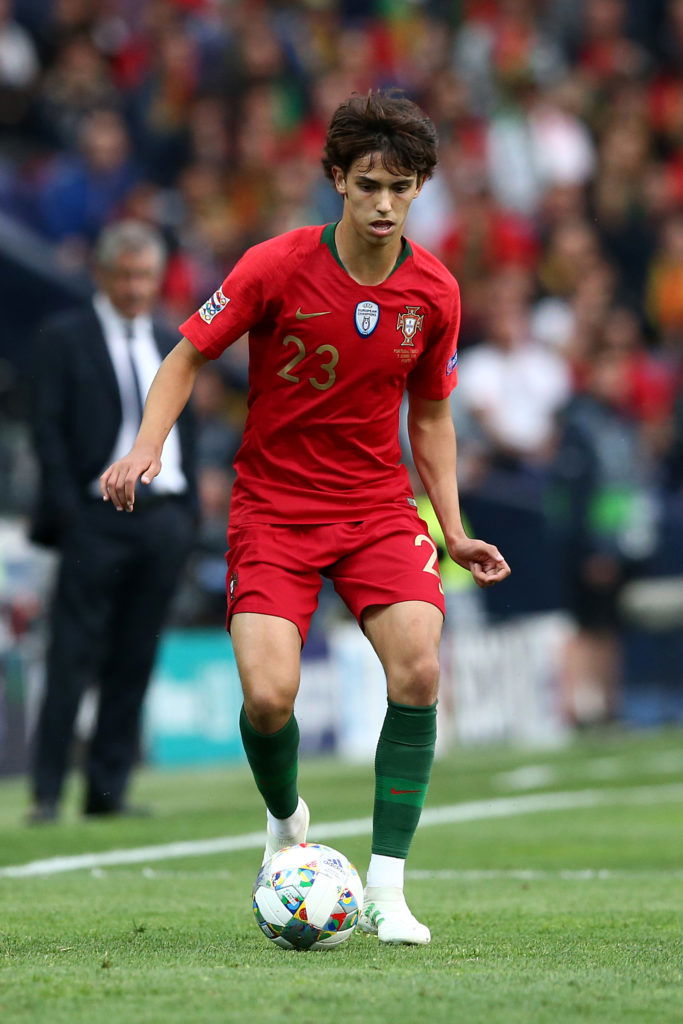 Central Attacking Midfielder
Joao Felix
The 19-year-old is part of the £100-million club after Atletico Madrid activated his €126 million release clause from Benfica. The Portuguese scored 15 goals in 26 appearances with the game against Frankfurt which put his name in the spotlight with a hat-trick – becoming the youngest ever player to do so. However, the youngster will have big boots to fill after taking the number 7 shirt which Antoine Griezeman wore last season as he looks set to join Barcelona this summer. Atleti supporters actually loved Griezemann, however, the latter has announced his intention to leave the club earlier this summer despite rejecting interest last July to continue his career at Atletico. Joao Felix has some people to prove wrong with many doubting the price-tag but this could be one of the best purchases of the summer.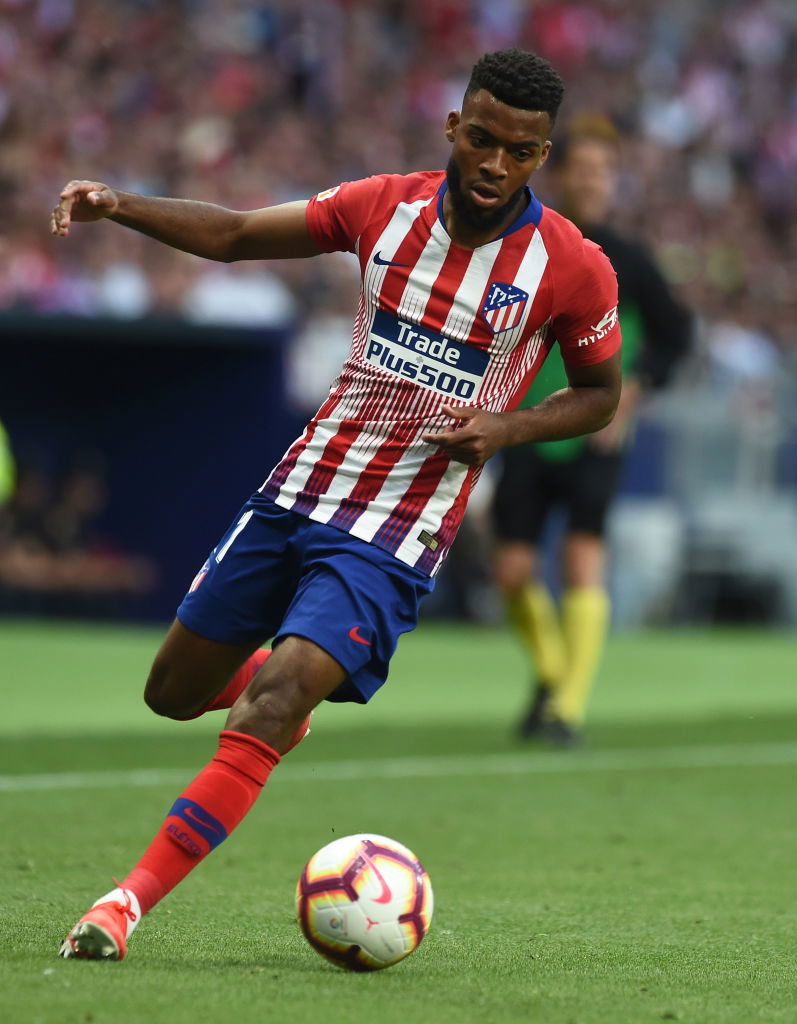 Left Wing
Thomas Lemar 
One of the big-money signings last summer and was supposed to be part of a formidable attack with his fellow international, Antoine Griezeman. However, with the Frenchman set to join Barcelona now the Atletico fans are expecting Thomas Lemar to be the main man next season. Since his move from AS Monaco last summer for a staggering £60 million, the 23-year-old struggled to make an impact with three goals and six assists in all competitions. However, the Frenchman can become a key player for Atletico Madrid and could be one to keep an eye out next season.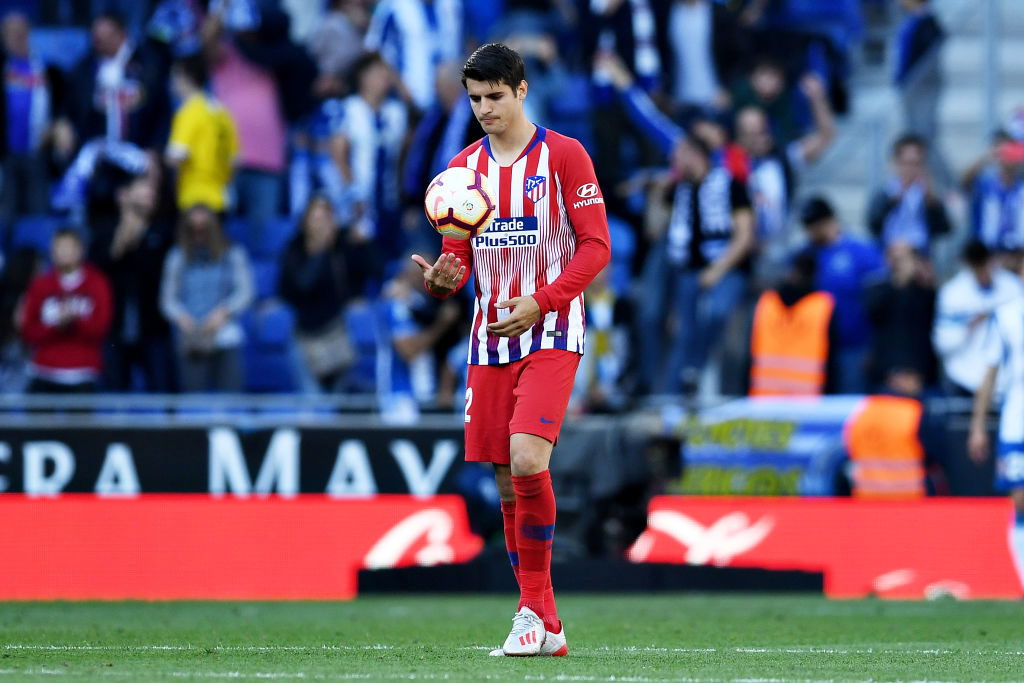 Striker
Alvaro Morata 
This could be a hard decision to make with Chelsea appointing Frank Lampard as their new manager and the lack of strikers at the club with a current transfer ban. The manager might see a future for Morata in the Premier League and could cut short his time in Spain to be the leadman for Chelsea. In his 15 appearances for the La Liga side, he scored six goals to prove his doubters wrong despite previously struggling in his experience in the Premier League. Alvaro Morata could still be an Atletico Madrid player by the end of the summer with Frank Lampard looking at more youthful players like Tammy Abraham and Michy Batshuayi ahead of him in the pecking order at Chelsea. 
---