Steven Bergwijn: Is He Ready To Step Up Into Bigger Leagues?
The Eredivisie is regarded by many as the mitochondria of producing great footballers. Just like the mitochondria does not hold energy but rather release it at the right time, teams in the Eredivisie do not block the way of departing players, always finding a way to sell them for the right price.
Ronaldo, Robin Van Persie, Ronald Koeman, Ruud Van Nistelrooy, Dennis Bergkamp, and Johan Cruyff are a few of the names that have gone on to destroy bigger leagues after playing in the Eredivisie.
Adhering to their culture, the Eredivisie has produced two of their finest players in recent years. Those players are Ajax products Matthijs De Ligt and Frenkie De Jong. De Jong has already transferred to Barcelona while De Ligt seems to be heading towards Turin and Juventus.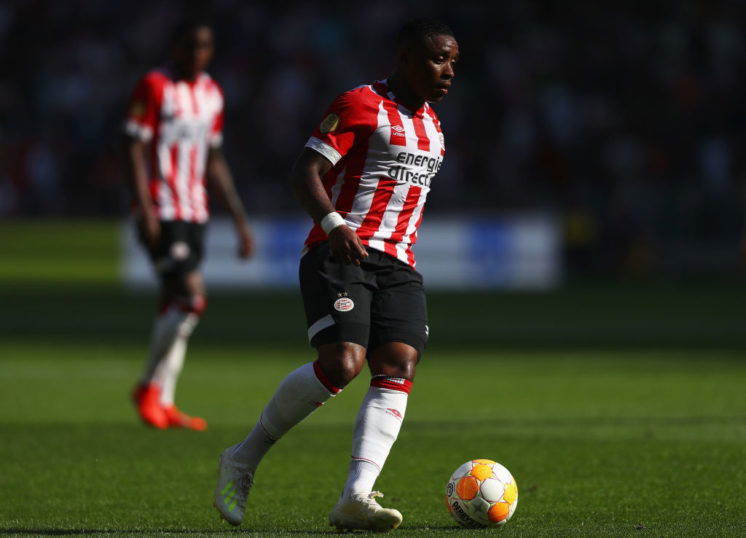 While De Jong and De Ligt have been getting a lot of attention from fans all around the world, there are other players in the league who are silently getting recognition from club scouts. One of them is PSV Eindhoven's winger Steven Bergwijn. In this article, I am going to talk about the basic profile and playing style of Bergwijn. Also, I will be forecasting if he will be able to continue his impressive form in bigger leagues.
PROFILE
Steven Bergwijn is a 21-year-old Dutch winger who plays for PSV Eindhoven. He was born in the famous city of Amsterdam. He eventually joined the youth academy of Ajax as a youngster. While playing in their youth setup, it was rumoured the he had fallen out with one of the club's trainees in 2011. PSV were quick enough to convince Steven to join them and handed him a debut in the reserve team in 2014. Since then, he has broken into PSV's first team and has established himself as one of the club's most valuable assets.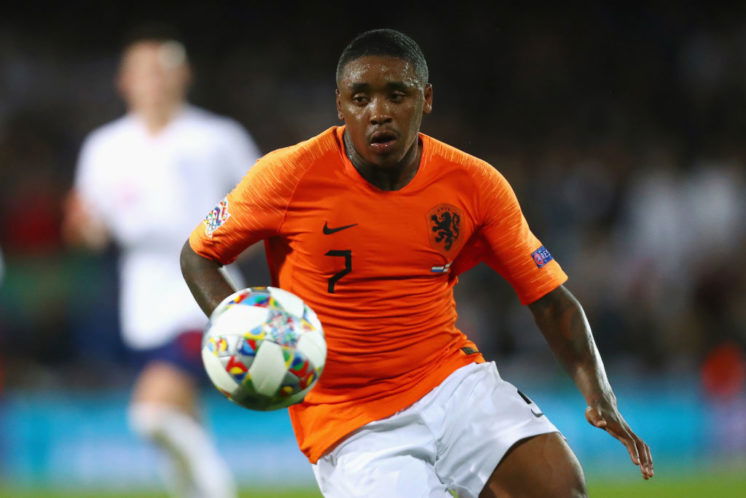 PLAYING STYLE
Bergwijn primarily plays as a left-winger. However, he has been used as both striker and right winger by PSV. He scored fourteen goals and added twelve assists in league matches last season. For the past two years, he has been involved in a goal every one hundred and eleven minutes in the league. However, his statistics are not at the same elite level in the Champions League.  He was only able to score one goal and create one assist in the Champions League.
Even though Bergwijn is a left-winger, he spends a fair amount of time playing on the right-hand side with equal efficiency. Bergwijn usually inter-changes along the wings with club teammate, Hirving Lozano.
He is a great dribbler of the ball and has a lot of skills in his locker including close ball control. Just like Memphis Depay, he likes to cut inside and shoot rather than hugging the touchline. While Depay used to cut inside a lot of the time, Bergwijn can use an outside cut and create scoring chances.
One of his other skills is horizontal cutbacks. That skill helps Bergwijn  create space in the final third and gives him the option to either play a ball or take a shot.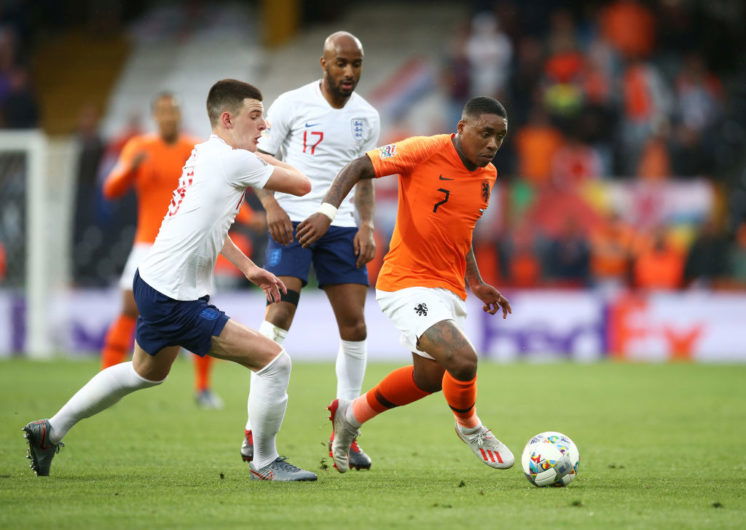 Although Bergwijn has many strengths, he also has some weakness in his game. He is mostly right footed and 80% of his shots were with his right foot. This makes him a little bit more predictable for opposing defenders. His passing in the final third is also inconsistent and needs more seasoning.
VERDICT
Bergwijn has all the ability and raw talent to prove himself in the top leagues. His tight ball control and dribbling abilities make him one of the most exciting wingers in the Eredivisie. However, he needs to work on his weak foot and be more unpredictable, especially in leagues where opponents study every detail of their opposition. If Bergwijn can work on those weaknesses and continue to develop his strengths, he will be a great player in any league.
---