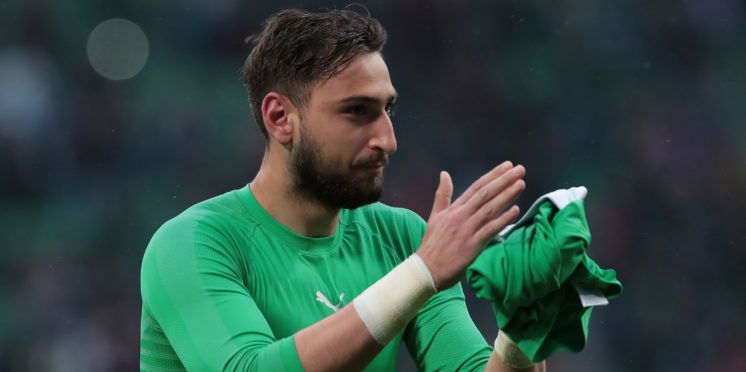 Paris Saint-Germain Wants AC Milan's GK Donnarumma
Tuttosport revealed that AC Milan's shot stopper could leave the Italian club for a Ligue 1 club.
Gianluigi Donnarumma is believed to leave AC Milan for Paris Saint-Germain as the two teams are possibly involved in a swap deal. The said deal will most likely have the two goalkeepers in tow, Alphonse Areola and Donnarumma.
Donnarumma's valuation as per the Rossoneri management reaches about 50 million euros. The Italian club however wants that amount and the services of the French-Filipino netminder. Areola is currently valued between 20 to 30 million Euros.
The amount is certainly what the French club can pay. Paris Saint-Germain have been on a lookout for a goalkeeper and have reached out to AC Milan and begun negotiating for the youngster. Fabrizio Roman said that the French giants have been looking for a goalkeeper, prompting them to initiate contact with the Italian club.
Now, the French club wants Donnarumma and would probably include Areola on the deal to even lower the amount. PSG are really serious in their pursuit for Donnarumma to join them in the French capital.
Negotiations are still on going and believe to be far from over.
---