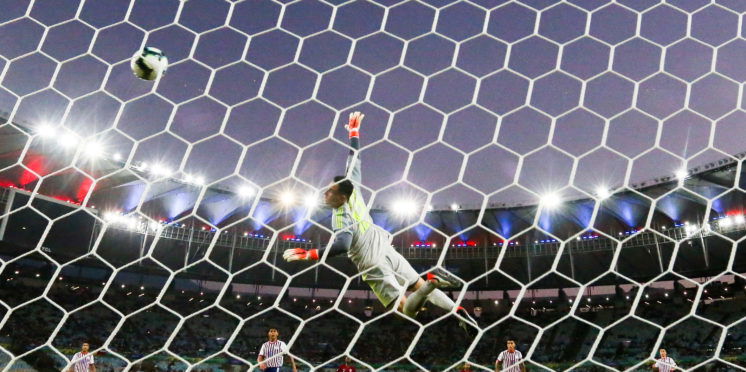 Top 5 young goalkeepers who should move this season
One of the toughest position for a young player to break into the senior squad is goalkeeper. Most of the clubs have established goalkeepers and are reluctant to take a risk by giving youth a chance. Also, the fact that there is just one vacancy for a goalkeeper makes it harder for youngsters to get a chance.
The chances of goalkeeper climbing through the youth rank to the top team is further complicated by the fact that goalkeeper can play until their late thirties. Also, there will a lot young players vying for the same position. However, there are some goalkeepers who are able to break into first team.
Most of the times, young goalkeepers break into the first team when the first choice goalkeeper is injured or has a dip in form. Another way is by going out on loan and convincing the manager of the parent club that you are better than their current goal keeper.
In this article, we will be looking at the top five young goalkeepers who are exceptional but need to move to another club to either break into the first team or grow as a player. Furthermore, we will be talking about the weakness and strength of these goalkeepers.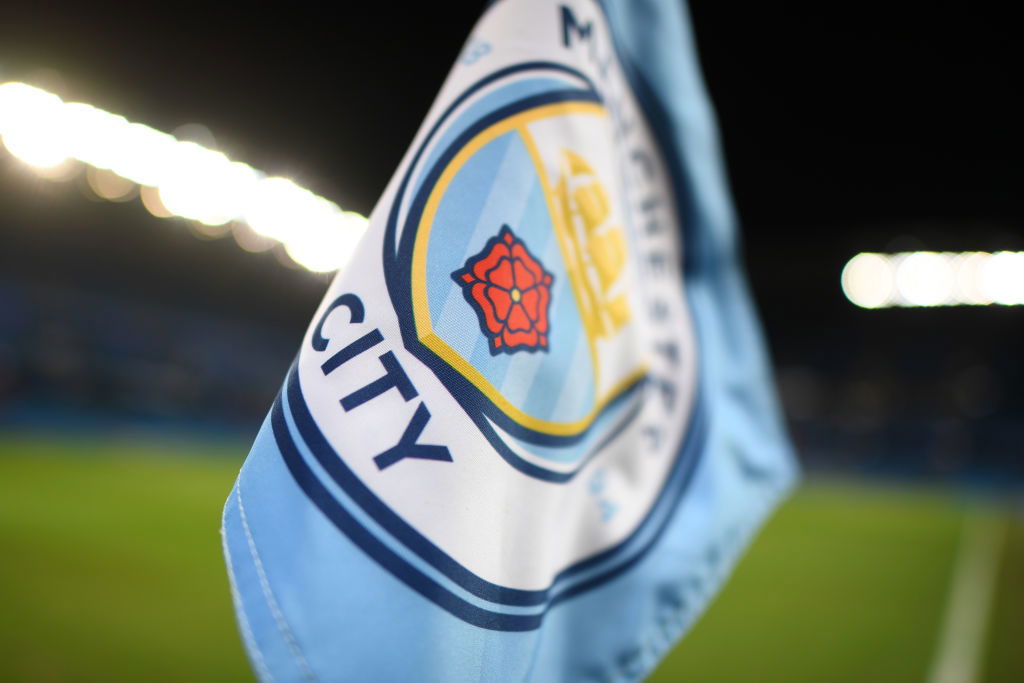 5:Gavin Bazunu
Gavin Bazunu was signed by was Manchester City on a pre-contract deal when he was just sixteen. He is a highly regarded goalkeeper. But with Ederson and Bravo on the team sheet, he is getting minutes just for the Premier League U-18. There are rumors that he may displace Bravo as the Citizen's number two. However, it would be beneficial for him to go out on a loan rather than sitting on the bench. 
Strength and Weakness:  
He is one of the best young goalkeepers in terms of aerial ability. He also commands his box really well. He is good at one and one situations and possesses really good reflexives. His physiques is also above his age. However, he is not that great at passing which is crucially needed at Pep's Manchester City.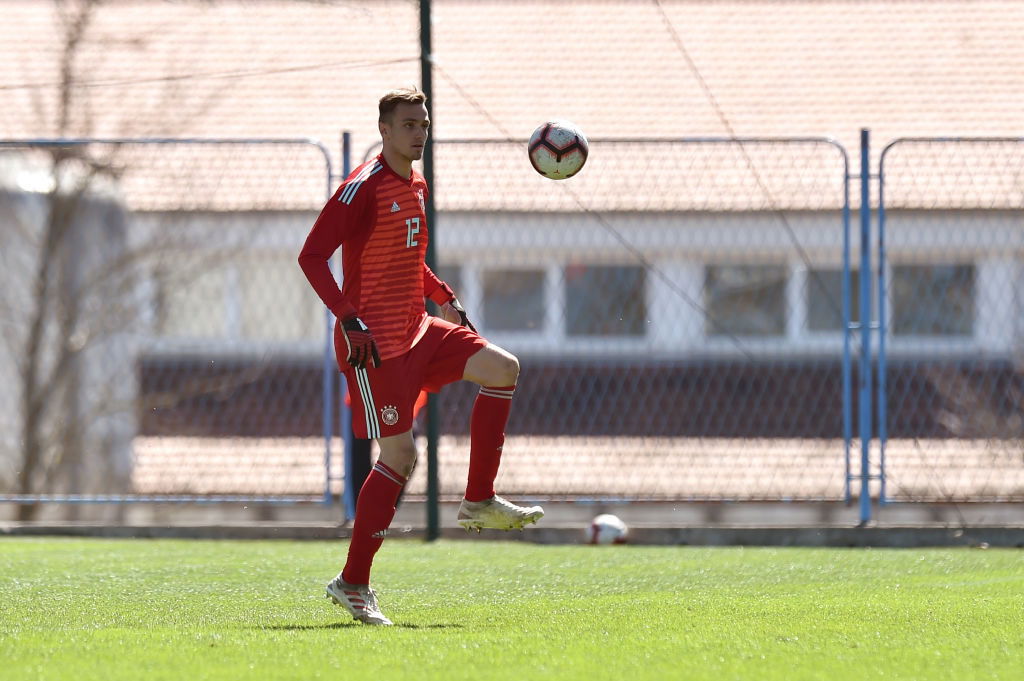 4:Christian Früchtl
Christian Fruchtl is touted as Bayern Munich's heir to Manuel Neuer. He is just nineteen years old and has represented Germany in youth level. With Neuer getting older, it may be a perfect time for Christian Fruchtl to get a loan move and showcase Bayern Munich that he will be able to replace Neuer easily.
Strength and Weakness:
He is physical player who is very composed. He is very good on one to one situations and has good passing skills. He has very good reflexes and is agile. He is quick to rush out to penalty box and hence can play as sweeper keeper. The thing he needs to work on is his punching abilities.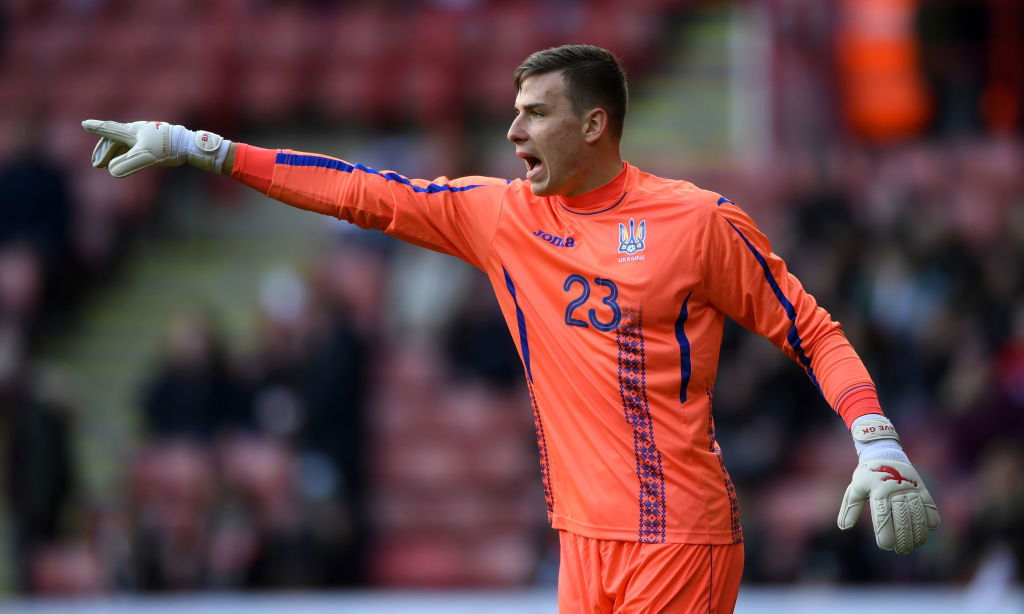 3:Andriy Lunin
Andriy Lunin is Ukrainian goalkeeper who played for Leganes last season, is a Real Madrid player. He made five appearances for Leganes. He is highly regarded in Spain but it will take some doing to replace Courtois as Real Madrid's number one. Since Courtois can play on goal for next decade, Lunin should find another club where he can get regular football and reach true potential.  
Strength and Weakness:
Lunin is a great passer of the ball and is good at punching the ball. He has good reflexes and has a good concentration power. However, he is not good at catching the long ball, rather punching it even when it is not necessary.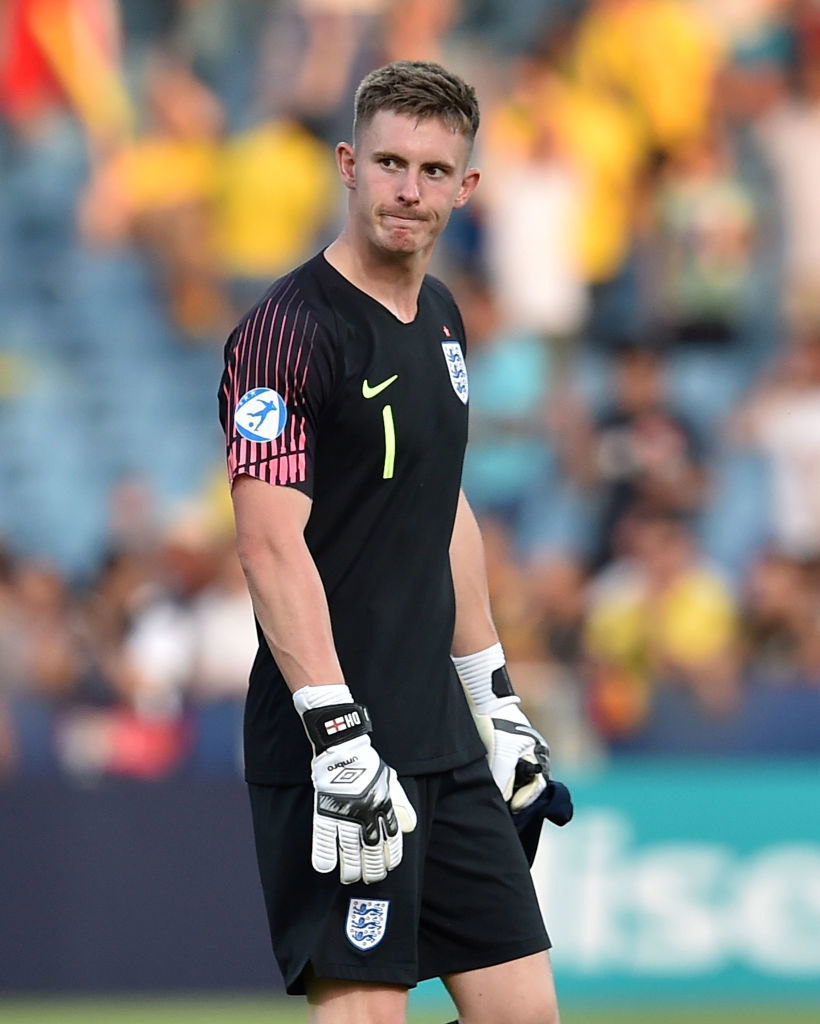 2:Dean Henderson
Dean Henderson is a Manchester United product and should be the club's number one, should David De Gea decide to leave. However, it is unlikely that super David will leave this season. So, it would be good for him to move back to Sheffield United to gain Premier League experience and potentially replace De Gea.
Strength and Weakness
He is a calm goalkeeper and is very concentrated on games.  His reflexes are immense and he usually saves long shots. He was one of the best keepers in League One and showed his resilient nature by improving his game after the error that he made against Aston Villa rather than being affected by it. The only weakness to his game is passing which is being more and more important in modern football.
1:Alessandro Plizzari
Plizzari is the second best young goalkeeper at the moment. It is his bad luck that Donnarumma, who is ranks the best, plays ahead of him in AC Milan. With the speculation circulating that Donnarumma is leaving to PSG, Plizzari has two options. First, he can wait until Donnarumma is sold and be Milan's number one goalkeeper. However, if Donnarumma's move does not go through, he may not get minutes. Second, he can move on a loan and can come back to AC Milan should they sell Donnarumma. 
Strength and Weakness
He is very good shot stopper and possesses very good reflexes. He is good on air too. He can pass the ball really well and quick to rush out. He is great on one on one situation.However, he loses concentration sometimes and makes silly mistakes. 
---