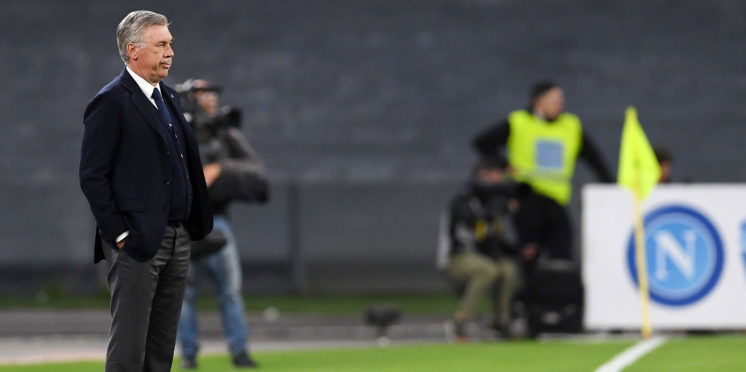 How Napoli may line-up for 2019/20 season
Carlo Ancelotti's Napoli has a long 2019/20 season ahead of them after coming short of every piece of silverware that they competed for last season. TNC looks into how Naples could line up this upcoming season as President Aurelio De Laurentiis takes aim at all the Calcio titles.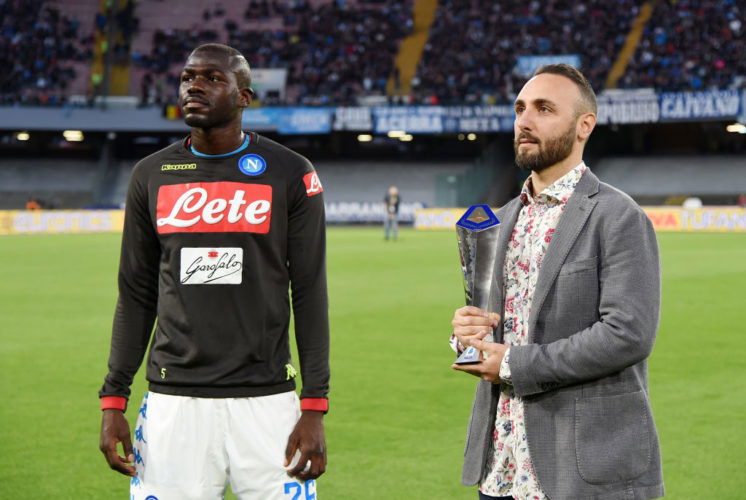 Must Keep
The Partenopei have quality players in the squad with the likes of Koulibaly, Hysaj and Insigne. Unfortunately, after any squad in Europe has a dreadful season, surely talent is always being tempted with a better opportunity to win silverware. Ancelotti cannot lose any of the following players because they either do not need to sell nor can they afford to lose an irreplaceable figure of the squad. Manchester United has their eyes set on a defensive rebuild with Kalidou Koulibaly and Elseid Hysaj topping their list, Lorenzo Insigne has been offered a place at PSG and Piotr Zieliński is being eyed by Arsenal as their Ramsey replacement. Every single one of these players had a key role for Napoli, so, De Laurentiis must resist the temptation to sell or risk the club going into rebuild mode.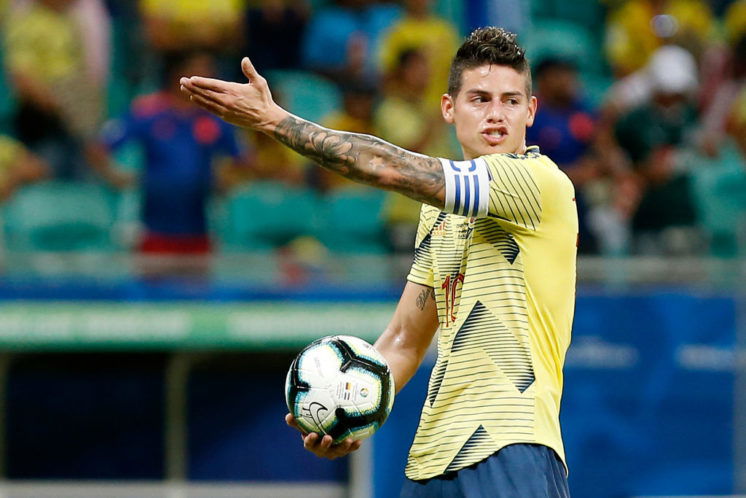 Potential Signings
Napoli has done a good job at keeping their team small with great quality. After the big money transfer with Juventus for Gonzalo Higuain, the club has stayed away from making a big star purchase. Now that the league is attracting more stars like Ronaldo, Carlo Ancelotti might need a star amongst his ranks. President De Laurenttis was always the "right star, right timing" type of business man. Now is that time, with Real Madrid offering James Rodriguez on loan for €10 million with an option to buy for €30 million after the first season. Now it is all on both teams to finish the deal as Juventus and Liverpool wait in the shadows in case the deal falls through.
The club is also interested in signing a new defensive partner for Koulibaly after confirming the departure of longtime Napolitano, Raul Albiol. Bayern Munich have gone through a face lift at the back at the expense of Mats Hummels (recently rejoined Borussia Dortmund) and outcast Jerome Boateng. Boateng has recently been offered to Ancelotti who formed a great relationship with the defender during his spell at Bayern but Napoli isn't sold on the move after finalizing contract talks with AS Roma's Kostas Manolas. Great moves by the management team are expected to finalize soon creating a solid team. 
Potential Line-Up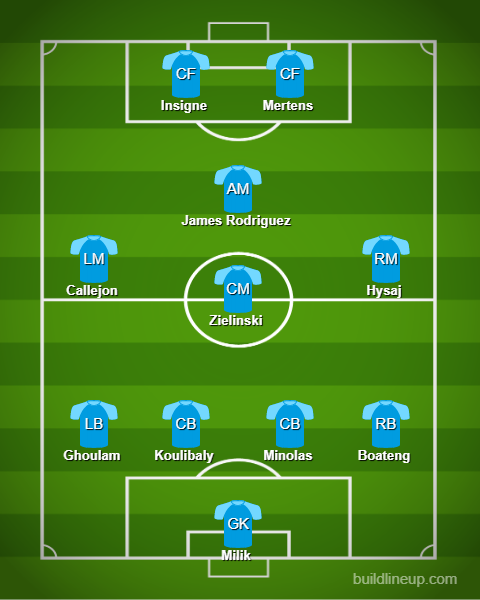 ---