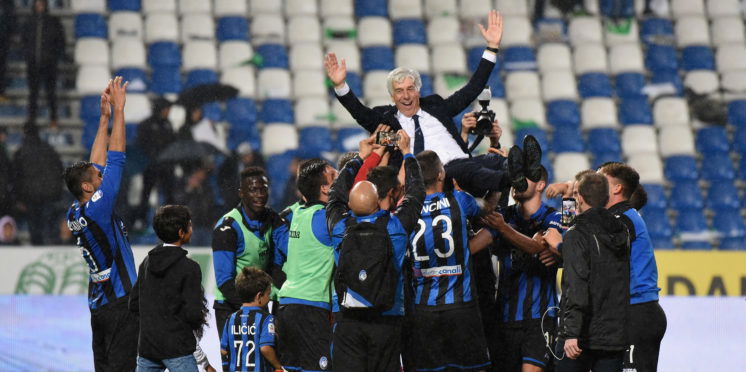 Rumours: Who will Atalanta bring in this summer?
After finishing 3rd in the 2018/19 season, Atalanta qualified to the Champions League for their first time in their history and will hope to repeat their achievements. Are they the next big European success or just a one-season wonder?
2018/19 season
Atalanta started the 2018/19 season as a top division team attempting to get the Europa League spot in the Serie A. Little did they know that 9 months later, they would have the chance to qualify for the Champions League. They lost to Danish side Kobenhavn in the Europa League playoffs, which denied them European competition through the season. Since they only had the Serie A and the Italian Cup to play for, manager Gian Piero Gasperini tried to make the best out of it. At the end of the season, Atalanta finished 3rd in the Serie A and reached the Italian Cup final.
Last season, Gasperini likes to play with a 3-4-3 formation. Depending on the rival, it could translate into a 3-4-2-1 or a 3-4-1-2. The three center-backs outnumber the opposition strikers, with two central midfielders helping with possession and two wing-backs who are able to go up and down the field. Then, he may go with two wingers and one striker or with an attacking midfielder and two strikers.
Transfer Rumours
After their successful season, Atalanta will have to prepare for their journey through the Champions League. This means keeping their best players while at the same time trying to get more players to strengthen the team. Manager Gian Piero Gasperini has said that he's committed to Atalanta, which at the end is good for the team because he was the manager that got them into the UCL in the first place. Atalanta has already signed youngster Marco Varnier from Cittadella in the Serie B. The defender has a bright future and may be part of Gasperini's plans this season. They've also been linked with lots of players this summer transfer window. According to Calciomercato, Stephan El Shaarawy is one of them. He's been great for Roma this season and Atalanta would like to have him. Torino's Kevin Bonifazi, Fiorentina's Jordan Veretout, and Sevilla's Luis Muriel are also said to be linked with Atalanta. If Muriel or El Shaarawy arrives, Atalanta would have four main attacking options, with Zapata, Ilicic, and Gomez already in the team.
Conclusion
If Atalanta starts their 2019/20 season well, they can be a very dangerous team not only in the Serie A but also in the Champions League. The team is inspired by their fans and they will try their best to reward them. If they don't do well, then at least they'll have a season to remember. Atalanta fans should be proud of what their team is doing. We will see what the future holds for Atalanta.
---