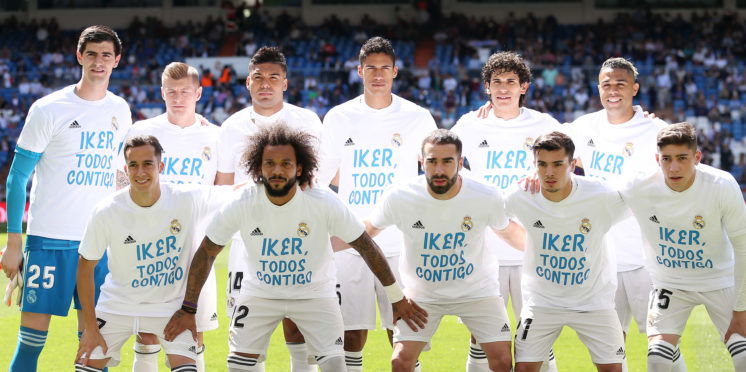 How Will Real Madrid Look During 2019/20 Season?
After a tragic season, both in terms of playstyle and results, Real Madrid needs to take its glory back. Los Blancos had uncharacteristically weak performance throughout the season, went through three managers, had an early exit from the Champions League after winning it four times in five years and during a span of a single week lost the chance to win any trophy.
The new season brings about a new beginning. There are already some big transfers coming in and some big names will wear the white shirt next season. Hazard, Jović, Rodrygo and Militao are already official Real Madrid players, and we still have a few months of a transfer window to come.
In the slides below, I will break down who will start for Los Blancos, how did they perform, who has been transferred and who could be transferred to further strengthen the team and create a potential starting line-up for Real Madrid.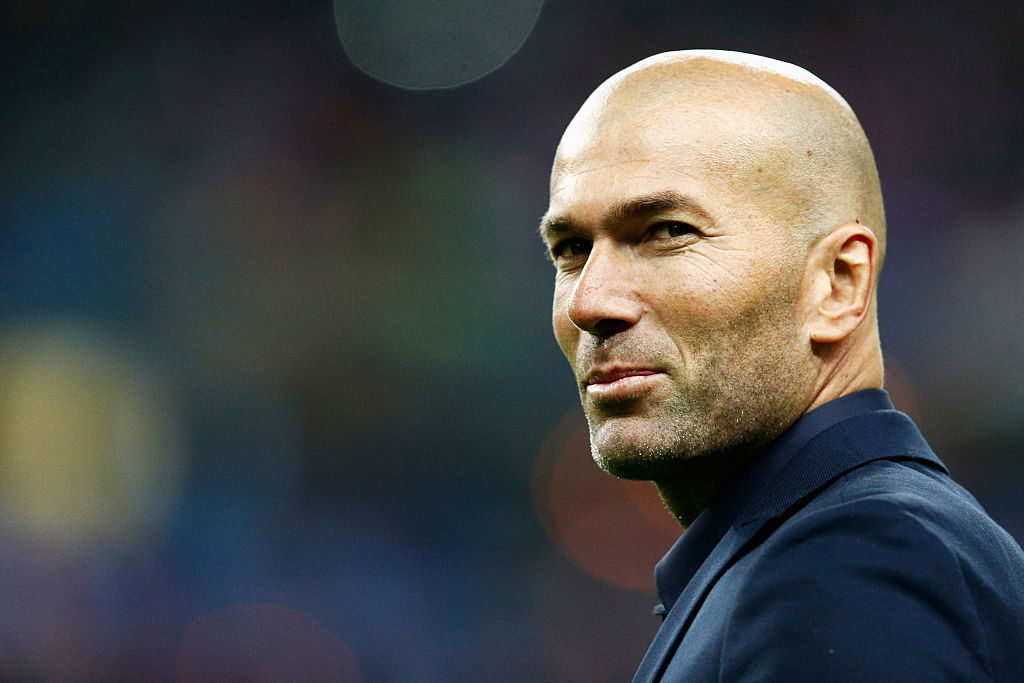 Manager
2018/19 Manager: Julen Lopetegui, Santiago Solari, Zinedine Zidane
Last season was a rollercoaster unlike any other. Real Madrid was known to change managers during the season, but few people would expect Los Blancos to change the man at charge twice during a single campaign.
Right now Zinedine Zidane is the only option for Real and it is certain that he will manage the team from the beginning of the season.
Most likely to manage Real Madrid in 2019/20: Zinedine Zidane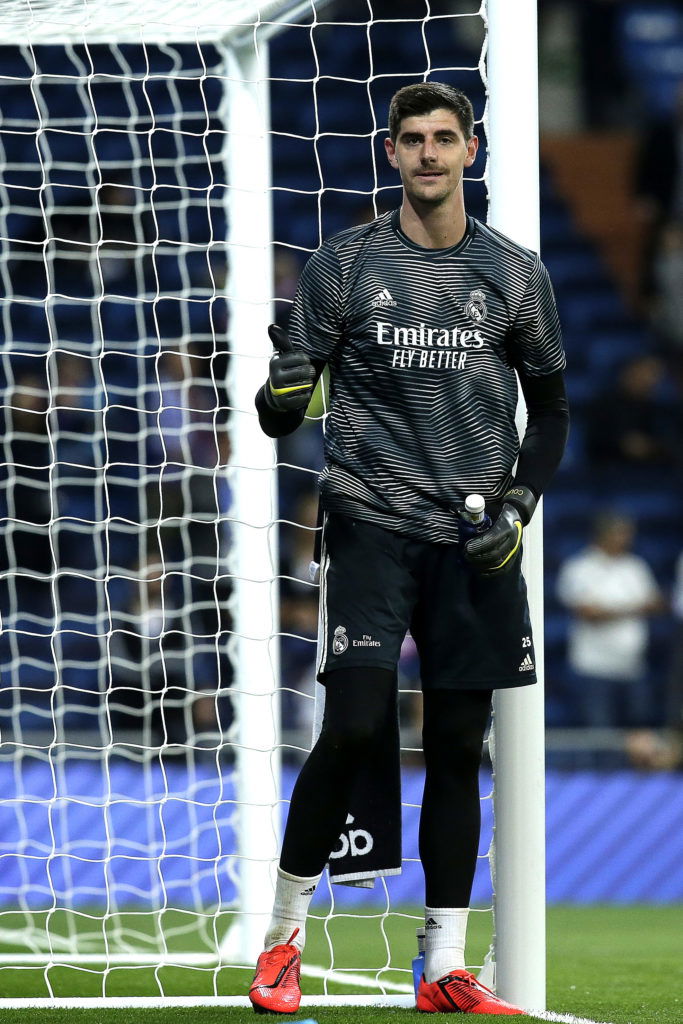 Goalkeeper
2018/19 Starter: Thibaut Courtois
The issue with goalkeeper at Real Madrid last season was that there were two great players, but only one could play. Amid the increasing signals that Keylor Navas will leave the club, it appears that the Belgian will be the main man between the sticks.
Potential transfer targets: None
Most likely to start in 2019/20: Thibaut Courtois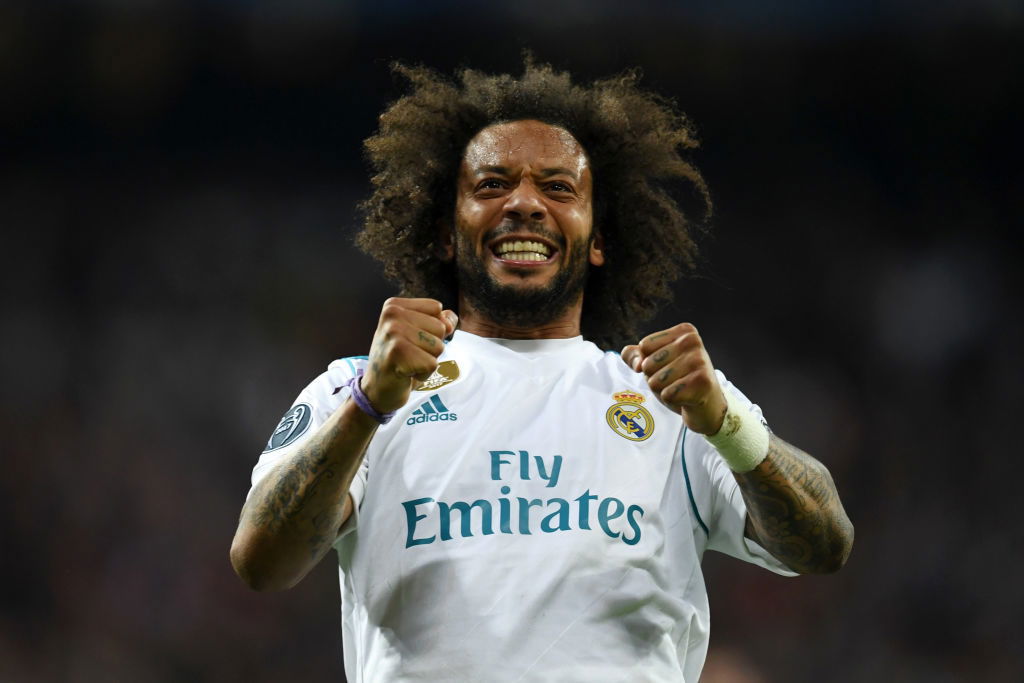 Left Back
2018/19 Starter: Marcelo, Sergio Reguilon
Last campaign by Marcelo was a disappointment. During the first half of the season Marcelo's form cost Real numerous goals and points, but he is not the only one to blame, the whole team was not up to the challenge.
Reguilon was given trust by Solari and he did not fail, but with the transfer of Ferland Mendy it appears as if he will be loaned or sold with a buyback clause.
Transfers for the position: Ferland Mendy

Potential transfer targets: None
Most likely to start in 2019/20: Marcelo and Ferland Mendy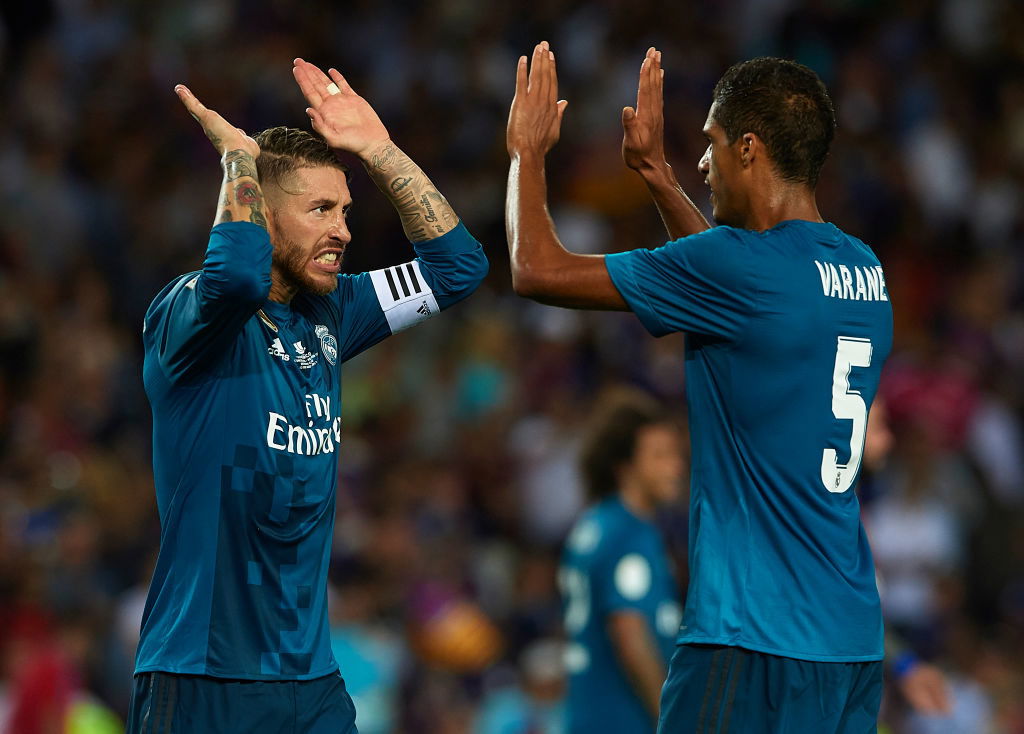 Center Backs
2018/19 Starters: Sergio Ramos, Raphael Varane
Who would have thought that after such an amazing performance during the World Cup, Varane's form will slump so much?
Ramos was a sure point in Madrid's defence, and he confirmed that he will stay at the Bernabeu for another season.
Militao was confirmed as a transfer a while ago, and he can be expected to show up in a role similar to Nacho, a center back that is not a starter, but appears quite often.
Transfers for the position: Eder Militao
Potential transfer targets: None
Most likely to start in 2019/20: Sergio Ramos and Raphael Varane (Militao as a sub)
Right Back
2018/19 Starter: Dani Carvajal
Right back position at Madrid is stacked. Carvajal, when in form, is one of the best right backs in the world. Odriozola is young and talented, so he will appear plenty of times during the next campaign.
It is still safe to assume that Carvajal will be starter, and Odriozola will appear in less important matches in all competitions.
Transfers for the position: None

Potential transfer targets: None 
Most likely to start in 2019/20: Dani Carvajal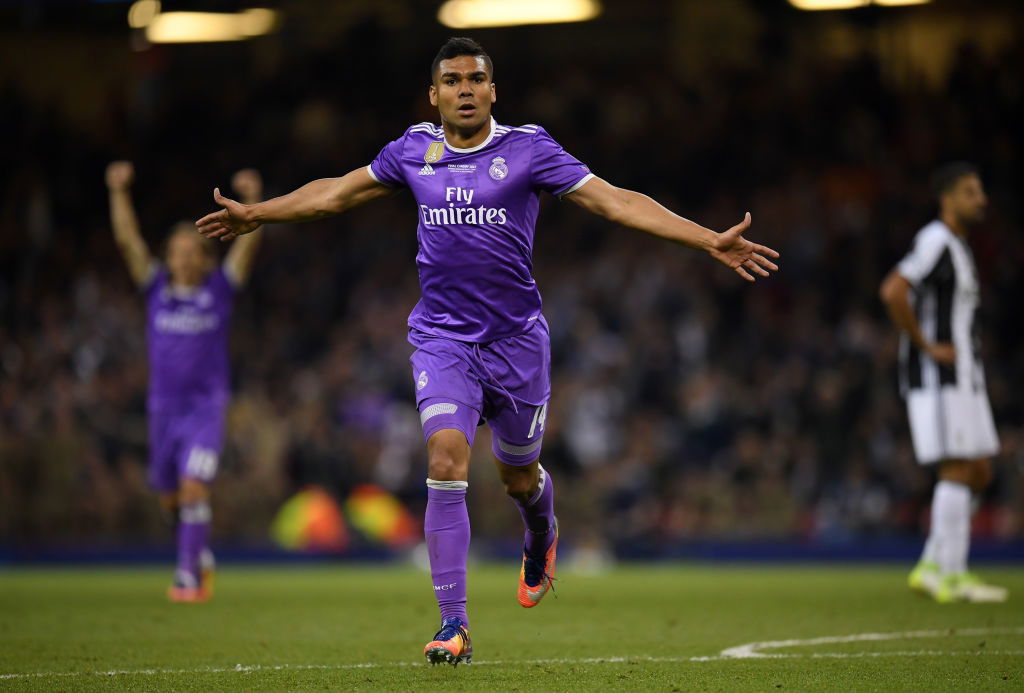 Defensive Midfielder
2018/19 Starter: Casemiro
Casemiro, similarly to Varane this season, was surprisingly shaky. Marcos Llorente had a few good performances, but his future is uncertain, and various reports hint at him leaving Real to further improve.
Casemiro's position under Zidane is strong, but he needs some rivalry to be at his top form. Lack of transfer for the defensive midfielder may hurt Los Blancos, but if Casemiro gets to his top, there is nothing to fear.
Potential transfer targets: None
Most likely to start in 2019/20: Casemiro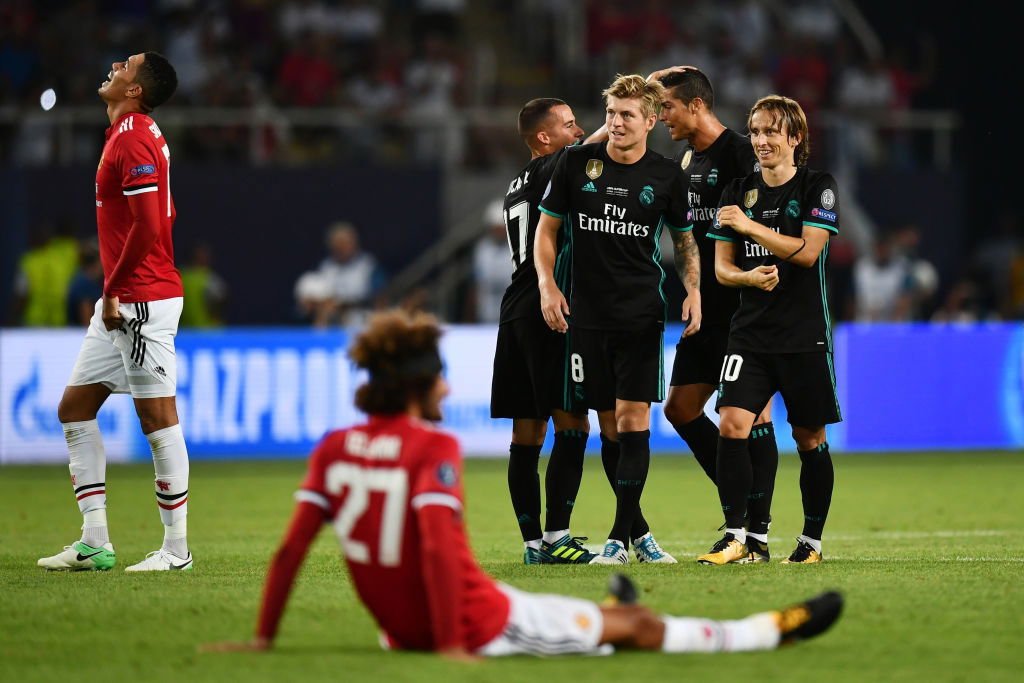 Center Midfielders
2018/19 Starters: Luka Modrić, Toni Kroos
Modrić and Kroos are class, it's undeniable, but similarly to the rest of the team, they were massively underperforming.
There is a slight chance for a transfer of Tanguy Ndombele from Olympique Lyon, but even if that transfer becomes reality, it will take a lot of effort to dethrone the German-Croatian duo in the midfield.
Potential transfer targets: Tanguy Ndombele
Most likely to start in 2019/20: Luka Modrić, Toni Kroos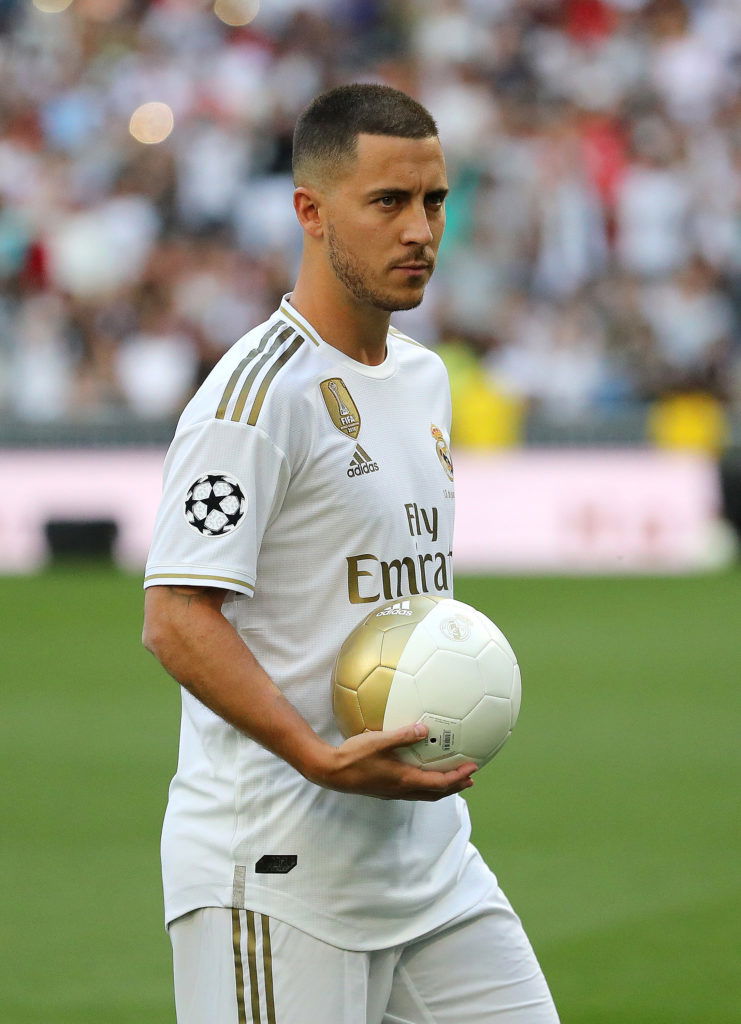 Left and Right Wingers
2018/19 Starters: Vinicius Jr., Lucas Vazquez 
Hazard is here. He will start, no doubt about that. That means Vazquez will most likely be relegated to a role of substitute. 
But Vinicius Jr., that boy has some talent and a lot of work to do on his finishing. He has flair, creativity and speed. He can achieve anything, and under Zidane (who really counts on the youngster and wants him to become a better player), he might improve in a way that would let him grab the starting spot and never let go of it.
This abundance of wingers would mean someone has to go, and only Bale has exhausted the trust of the manager and the fans, who feel that the past season was the straw that broke the camel's back.
Transfers for the position: Eden Hazard, Rodrygo

Potential transfer targets: None
Most likely to start in 2019/20: Eden Hazard, Vinicius Jr.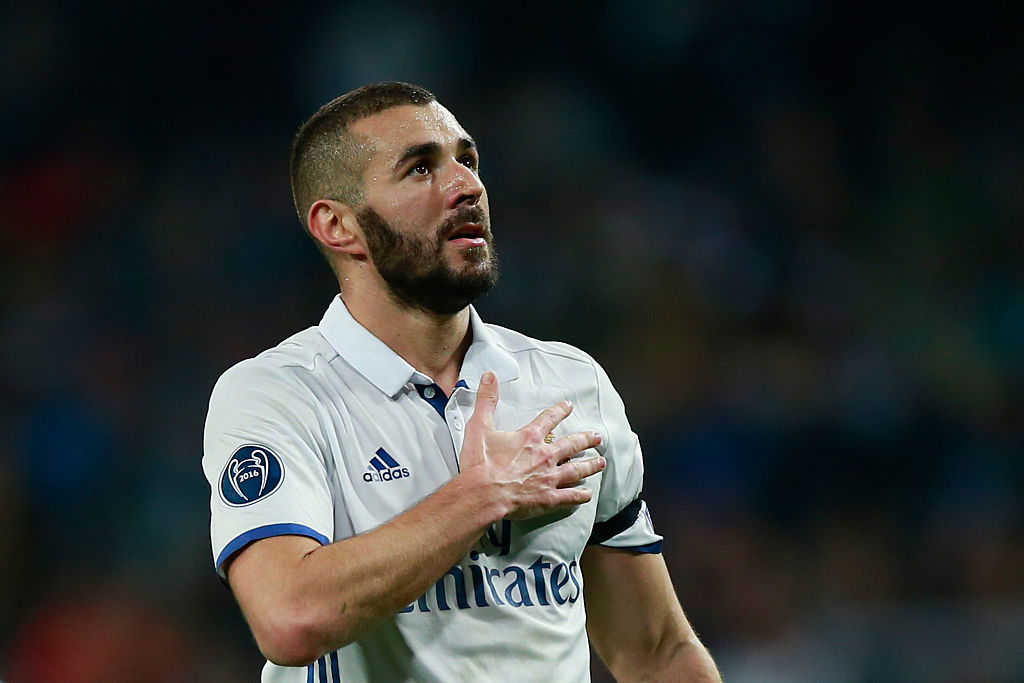 Striker
2018/19 Starter: Karim Benzema
When everything was in shambles, Benzema stepped up and was the brightest star at the Bernabeu. The transfer of Jović could either mean switching to a system with two strikers, or the two strikers having to fight for a starting spot on the squad. Either way, it seems like the transfer of Jović will bring more positive input rather than negative.
Transfers for the position: Luka Jović

Potential transfer targets: None
Most likely to start in 2019/20: Karim Benzema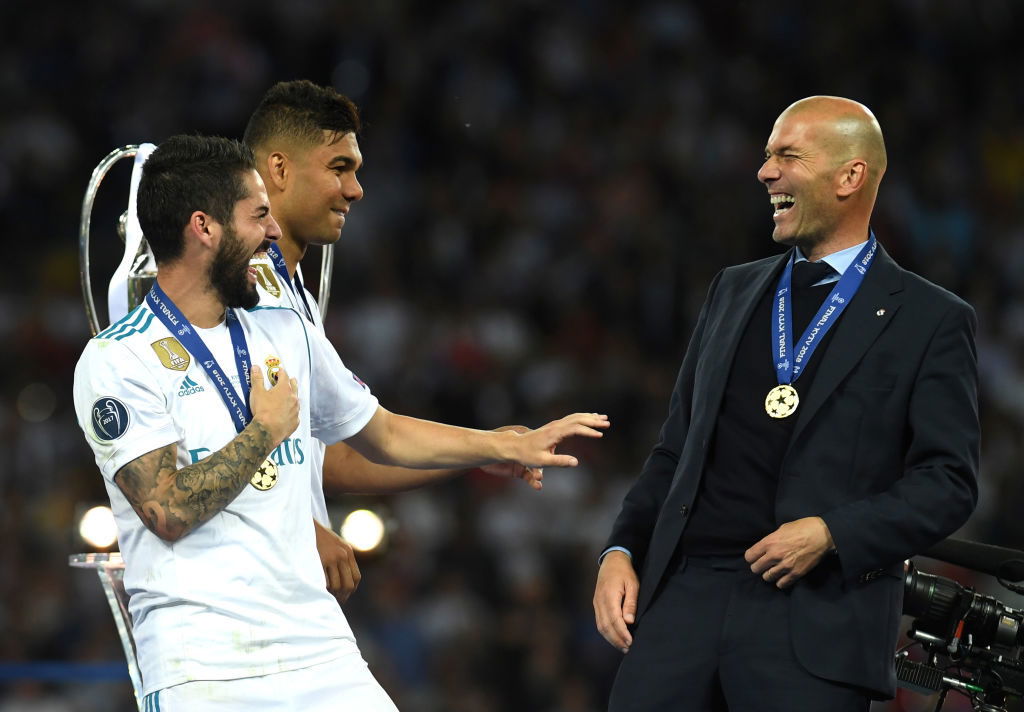 The 2019/20 XI
This is it, with all said and done, we can take a look and imagine a starting line-up for the upcoming season:
Position: Player (New transfer that will rotate with starters)
GK: Courtois
LB: Marcelo (Mendy)
CBs: Ramos and Varane (Militao)
RB: Carvajal
DM: Casemiro
CMs: Kroos and Modrić
LW & RW: Hazard and Vinicius Jr.
ST: Benzema (Jović)
---