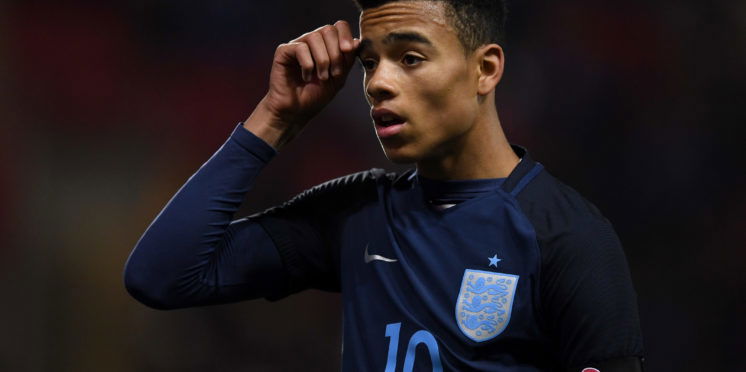 Mason Greenwood: Can he solve Man United's goalscoring woes?
Manchester United are one of the richest club in the sports industry and aspire to win titles every year. However, they have not been able to  challenge for titles ever since the great Ferguson retired.
One of the many problems at Manchester United is their goal-scoring form. Their two leading strikers Lukaku and Rashford were able to score just 22 goals between them in the Premier League last season. Robin Van Persie alone scored 26 goals the last time Manchester United won the league title.
The Red Devils, even with their riches, won't be able to sign another striker without selling Lukaku, who was signed for a whopping £75m from Everton. It is because of the fact that they have got bigger issues to deal with in midfield and defense.
This situation at the club can be an opportunity for Mason Greenwood to establish himself into the team. In this article, I am going to talk about the basic profile and playing style (strength and weakness) of Greenwood. Furthermore, I am going to give my verdict on the young lad.
Profile 
Mason Greenwood, who was born on 1 October 2007, was playing for Manchester United's development school in Halifax. He progressed through the academy and played for Manchester United's Under-18 team at the age of just 15. By the time he was 16, he traveled to the USA with the first team squad for pre-season. He was seen training with the first team squad just before United's Champions League game against Valencia. Even though he was called to train with the first team by Mourinho, he was handed his debut by Solskjaer against PSG. Since then, he has made 3 league appearance for the club. 
 Playing Style
Mason is regarded as the most talented player at United's academy after Ravel Morrison in recent years. He scored 15 goals in 13 appearances with the Under-18 this season. Because of his impressive form, Mason was promoted to the Under-23 squad and scored 3 goals in 6 appearances and provided 2 assists. Furthermore, He scored 5 goals in 5 matches in the UEFA Youth Cup.
Greenwood was a midfielder at the start of his career before being moved into a striker. He is genuinely a two-footed player. He has scored penalties and free kicks with both of his feet. Mason is a great dribbler of the ball and is quick. He is also good at interplay. He drops deep to play one and two touch balls to unlock the defense. 
The only weakness of Greenwood is his positioning. Most of the goals he scored in the youth-levels are made by himself. He is also a bit selfish and tries to shoot even if there is a roommate in a better position. However, he should improve his decision making and positioning with experience and age. 
 Verdict 
As a Manchester United fan, I am really hopeful of Greenwood. This is more so because I have not seen Man United develop any world class strikers in my entire life. Even though we have a history of developing a world-class player in another position, history suggests we buy strikers. History is there to be broken and with all the ability, Greenwood is likeliest of all to do so.
 We have seen players who were really good on the youth-level fail because of their bad attitude. Since Greenwood is always playing a level above his age, there should be no issue with him. Rather, he should be working hard to offset his physical disadvantage. 
I am confident that Greenwood will establish himself as a number one striker in next few seasons if he keeps progressing and working hard like he is now.
---