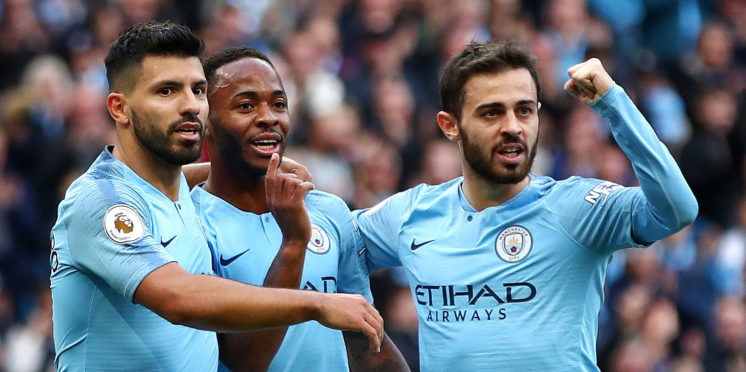 How Will Manchester City Line Up During 2019/20 Season?
The 2018/19 season is done, the winners have been decorated, and the giants have started to scour the transfer market looking for improvements to their squads. Already, Real Madrid have confirmed the transfers of Luka Jović and Eden Hazard. Interestingly enough, Premier League champions, known for their eagerness to rake in new players for nontrivial amounts, are linked with only few players.
Manchester City defended their Premier League title and won everything apart from the Champions League this season. It is certain that the Citizens will try to finally place their hands on this trophy during the next campaign, but it is obvious that the squad that will attempt to achieve that goal will differ from the victorious one from the 2018/19 season.
In this slideshow, I will try to break down and theorycraft the most likely starting XI for the upcoming season. Who is leaving? Who will join City? Let's take a look.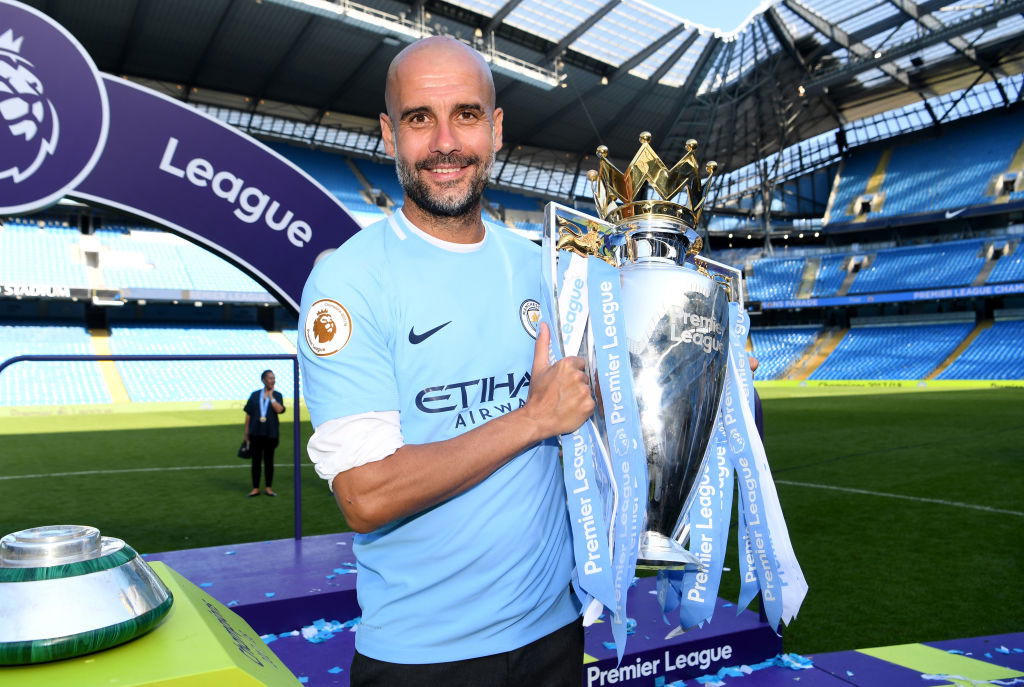 Manager
2018/19 Manager: Pep Guardiola
The Catalan has been linked with Juventus, but since then he stated that he will stay with City for another season. After leading them to back to back Premier League titles, it is safe to assume that Pep will stay in Manchester to reach for the Champions League trophy.

Most likely to manage City in 2019/20: Pep Guardiola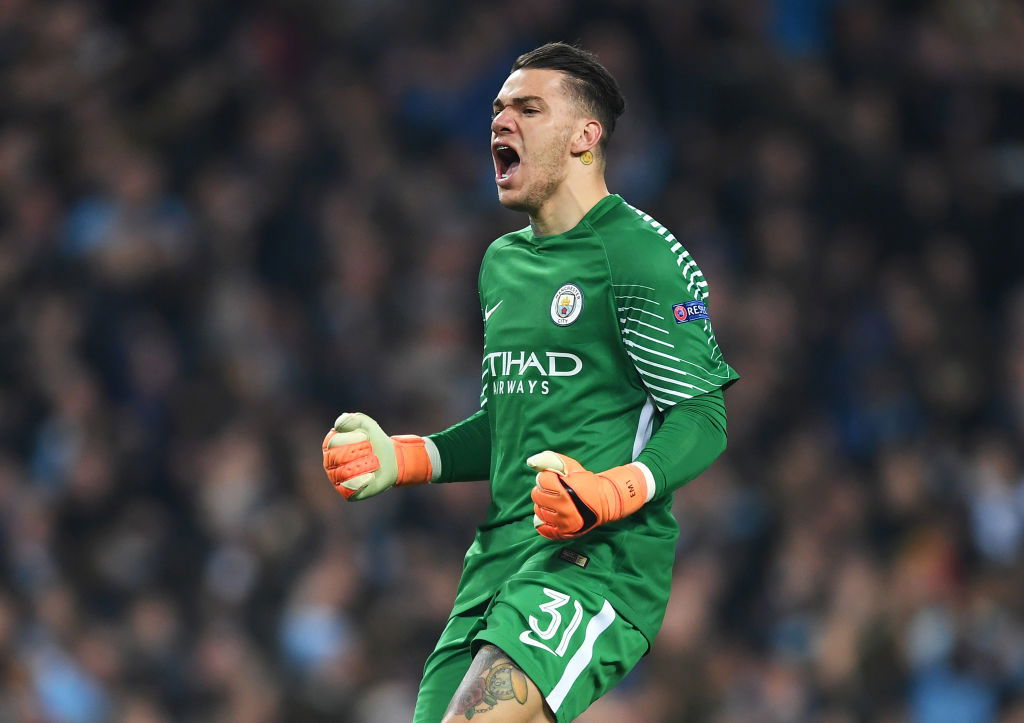 Goalkeeper
2018/19 Starter: Ederson
If it isn't broken, don't fix it. Ederson is a great, young goalkeeper that has many years of top-level football ahead of him. He kept 20 clean sheets, second only to Alisson, with whom he battled for the Golden Glove until the very last matchday.
Potential transfer targets: None

Most likely to start in 2019/20: Ederson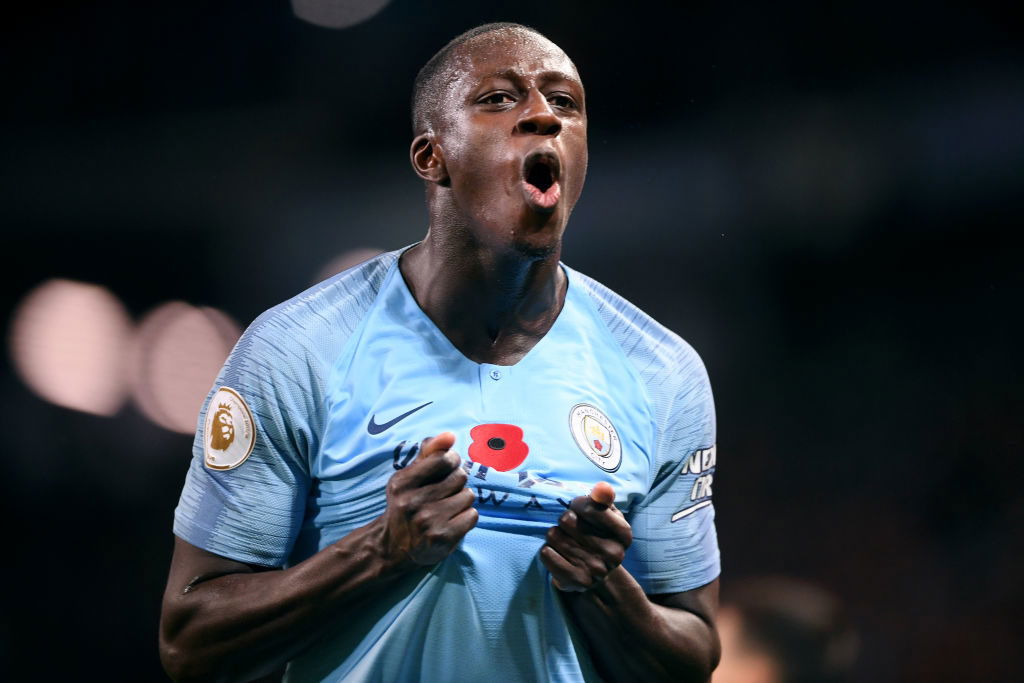 Left Back
2018/19 Starter: Oleksandr Zinchenko
With Benjamin Mendy's injury ridden season, Zinchenko got plenty of time to show off his skills. However, the rumors about Ben Chilwell's arrival may change things up in the left back slot in the Man City line-up.
Potential transfer targets: Ben Chilwell
Most likely to start in 2019/20: Benjamin Mendy/Ben Chilwell
If Mendy stays at City for the next campaign, it is safe to assume he will start when match-fit. Should Chilwell arrive, both Mendy and Zinchenko can be worried about the safety of their spot on the team.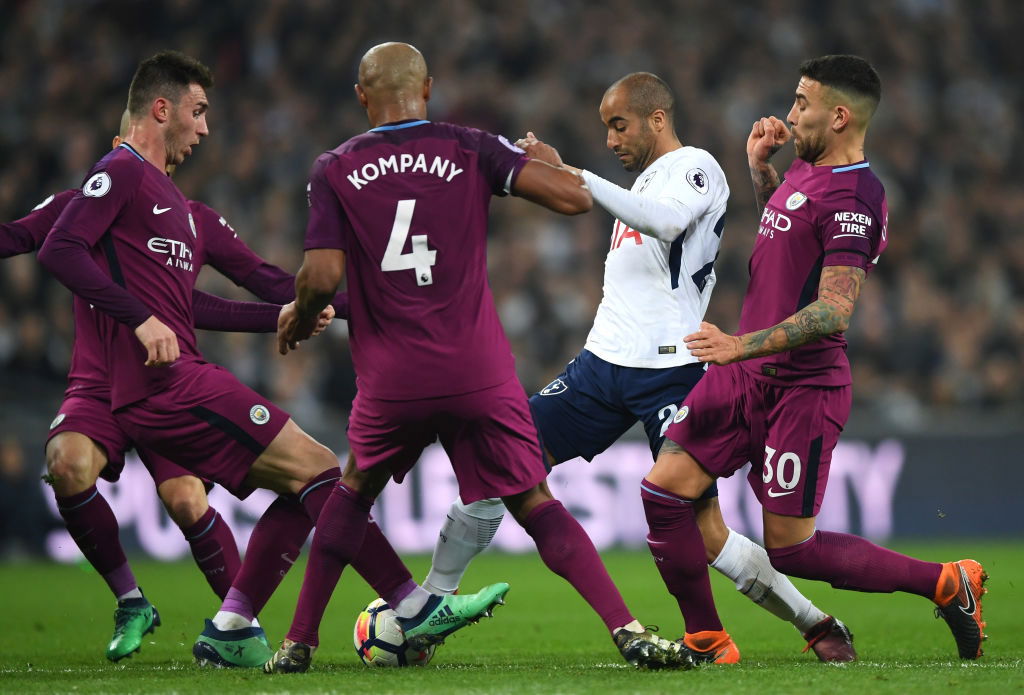 Center Backs
2018/19 Starters: Vincent Kompany, Aymerick Laporte and John Stones.
It is tough to pinpoint two defenders that could be called starter center backs, so I see it as if there were three starters.
What a way for Vincent Kompany to end his adventure with Man City, it is safe to say that his screamer against Leicester gave City the title. Now, he is going to Anderlecht as a City legend and a winner. One thing's for sure, he will be missed at Etihad.
Laporte also had a pretty good season, as he had the most appearances out of all Manchester City center backs across all competitions, with John Stones second to him.
Potential transfer targets: Harry Maguire
Most likely to start in 2019/20: Aymerick Laporte and John Stones
The situation with Maguire's transfer is not yet clear, but reportedly, Manchester City is not willing to pay a lot of money for the defender.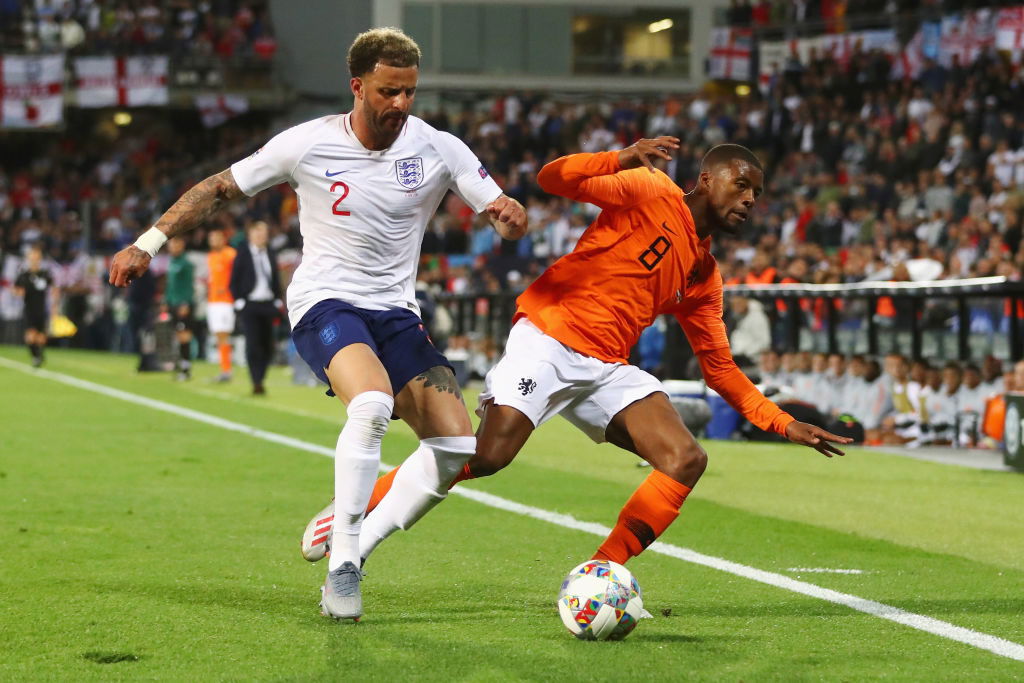 Right Back
2018/19 Starter: Kyle Walker
What can I say? Walker owns the right side of defense at City and I do not see him give up his spot easily. He appeared in 52 matches across all competitions and has been crucial for City's triumphs.
Potential transfer targets: None
Most likely to start in 2019/20: Kyle Walker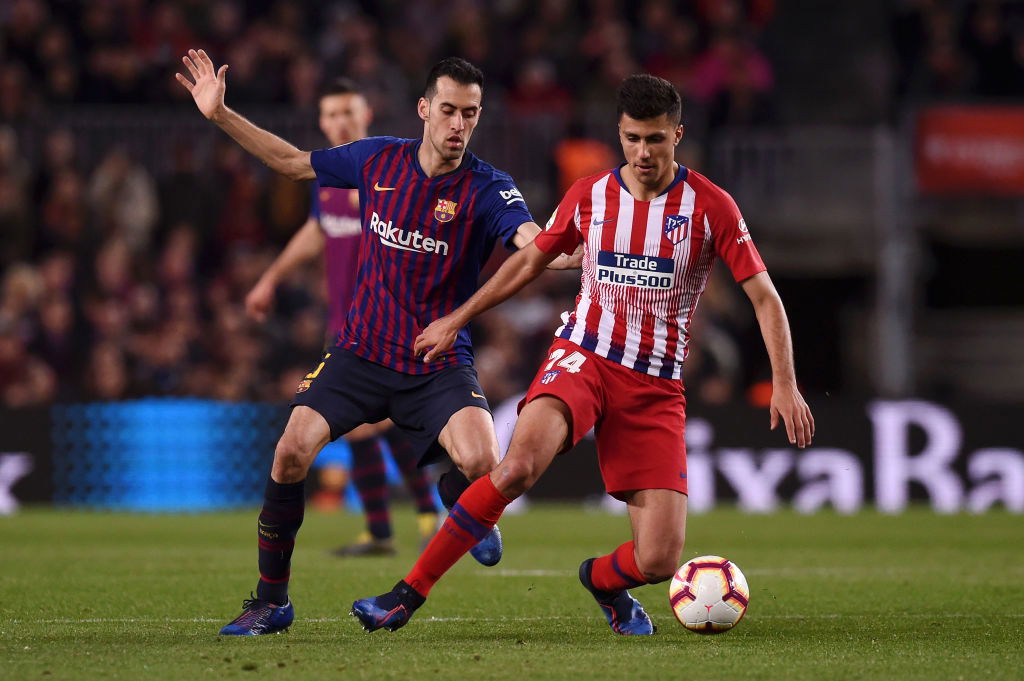 Defensive Midfielder
2018/19 Starter: Fernandinho
The Brazilian is a class player, but his age is becoming an issue for Pep, and he aims to grab Rodri for whom he sees a place in his project.
Should the Spanish midfielder join the Citizens, it is certain that he and Fernandinho will rotate, 
Potential transfer targets: Rodri
Most likely to start in 2019/20: Rodri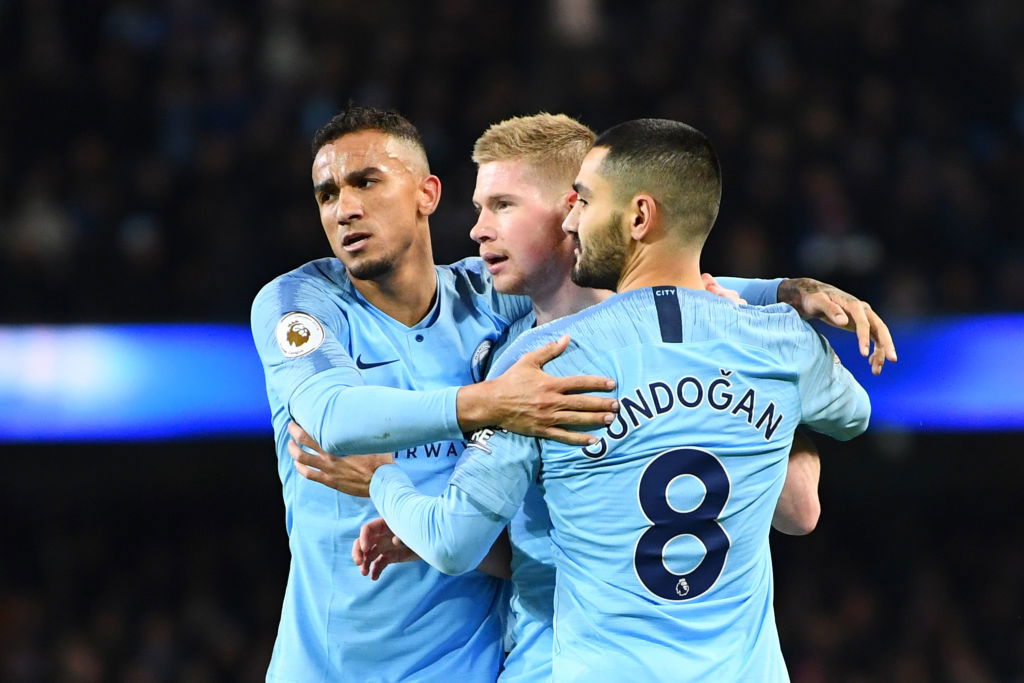 Center Midfielders
2018/19 Starter: David Silva and Ilkay Gundogan
Silva and Gundogan, similarly to the enitre team of Manchester City, had a great season and are not planning to move anywhere this summer, this assures that City's midfield will remain solid and a force to be reckoned with.
Kevin De Bruyne was not exploited much this season due to his turbulent return after the injury, but he surely will regain his spot in the starting line-up after he prepares himself for the new season. Phil Foden, after a few good appearances will probably enjoy more trust from Guardiola, as the boy does not lack talent.
Potential transfer targets: None
Most likely to start in 2019/20: David Silva and Kevin De Bruyne (with increasing role of Phil Foden)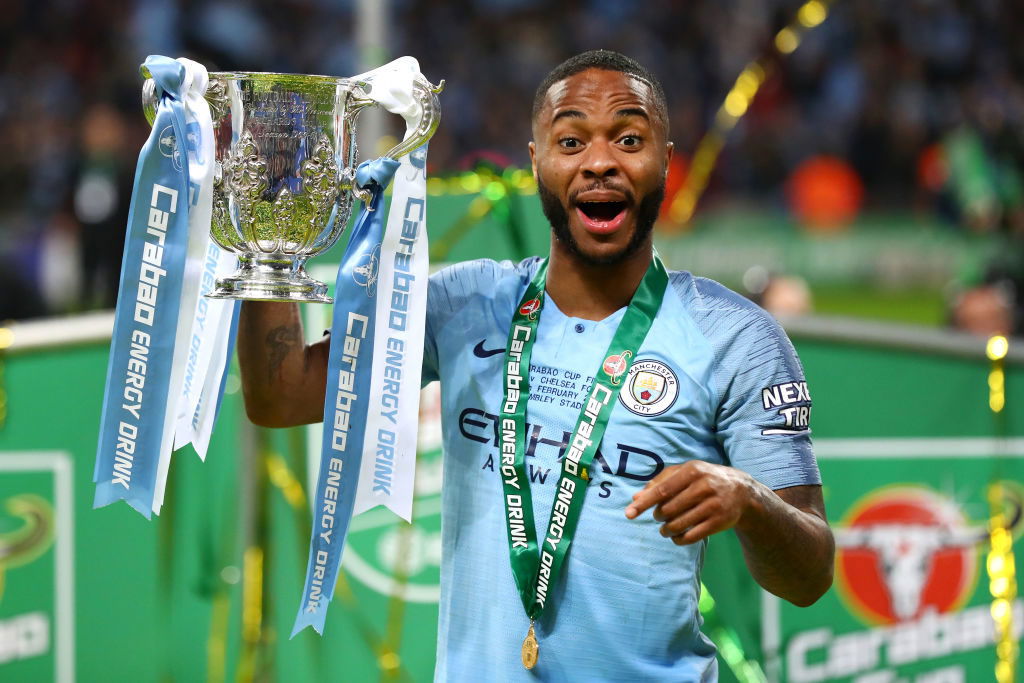 Left and Right Wingers
2018/19 Starters: Raheem Sterling and Bernardo Silva
It is tough to pin Sterling down to one position, he has appearances as both a left and right winger, and he excelled on both sides. With a rumored departure of Leroy Sane, there is less players that could make Sterling sit on the bench, especially if he retains his top form.
Bernardo also has shown his skills many times throughout the season, further cementing his position as a starter. The fans admire him, Pep loves him, he is an extraordinary player and I can not see him on the bench.
Potential transfer targets: None
Most likely to start in 2019/20: Raheem Sterling and Bernardo Silva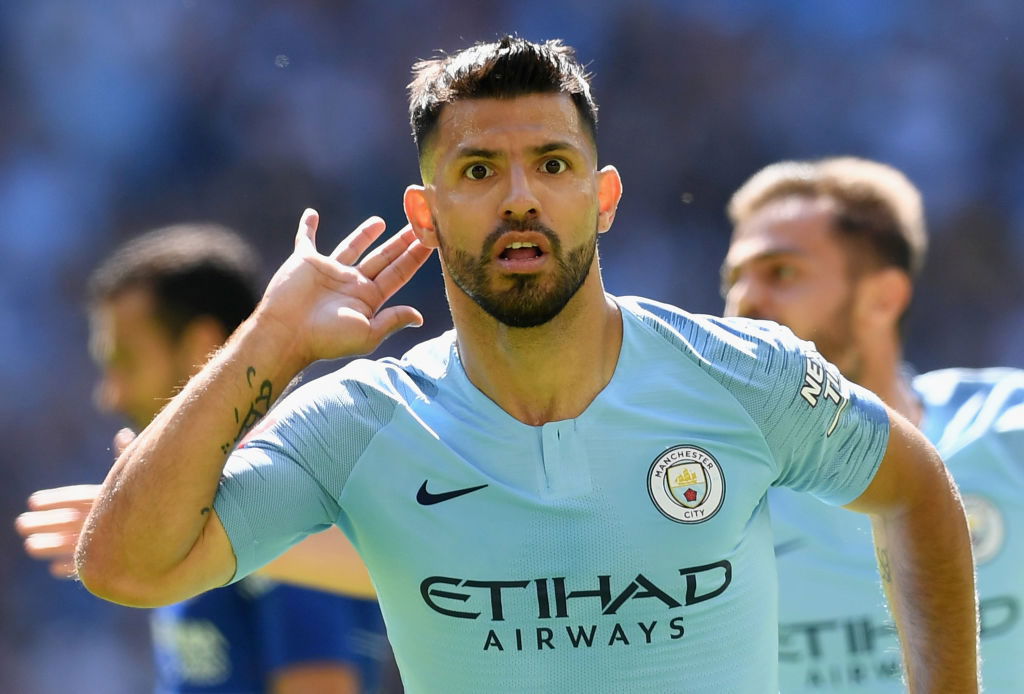 Striker
2018/19 Starter: Sergio Aguero
With a player like this responsible for scoring, every defender that goes up against Manchester City should be extra careful to not make any mistakes, as the Argentinian is sure to capitalize with no hesitation. But time goes forward and Aguero isn't getting any younger, that's why City are looking for a successor to his legend.
There is also Gabriel Jesus, who did not show up that much during the season and had lackluster performances, but he can count on Pep to give him time to play next season, as he is willing to keep giving the Brazilian striker chances. 
Joao Felix, a young Portuguese striker is rumored to join the team from Etihad Stadium, but even if this move happens, Aguero appears untouchable.
Potential transfer target: Joao Felix
Most likely to start in 2019/20: Sergio Aguero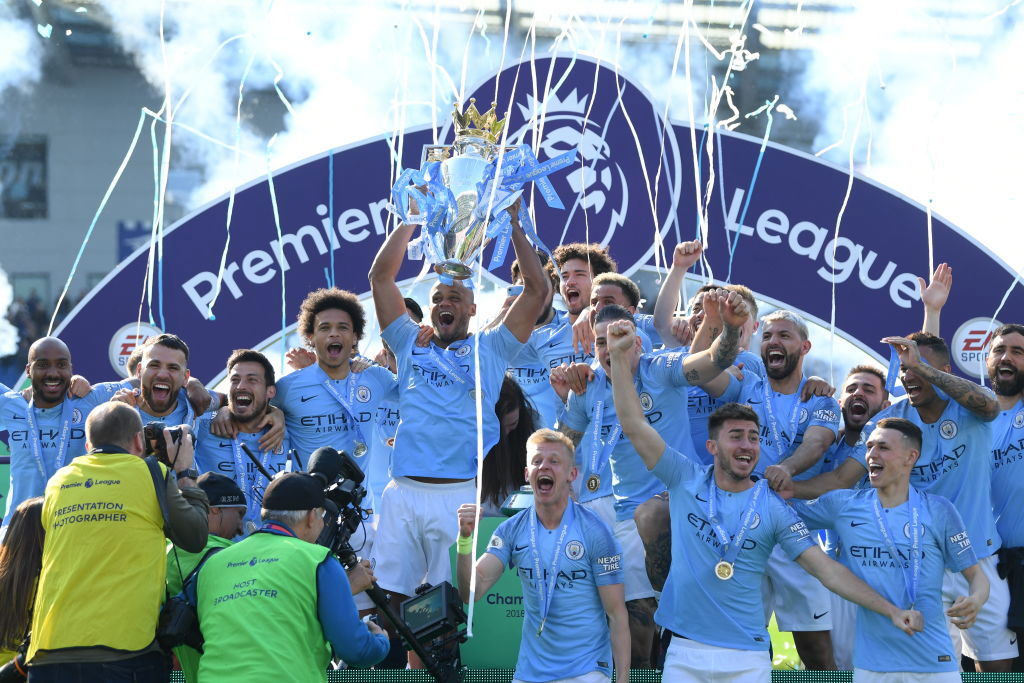 City 19/20 Potential XI
Not much will differ during next campaign in the ranks of Manchester City, and it may spell yet another great season for Pep's side, both domestically and in Europe.
The starting line-up should look as follows:
Position: Name (Potential transfer for that position)
GK: Ederson
LB: Mendy (Chilwell)
CBs: Stones and Laporte (Maguire)
RB: Walker
DM: Fernandinho (Rodri)
CMs: De Bruyne and David Silva
RW: Bernardo Silva
LW: Sterling
ST: Aguero (Joao Felix)
---