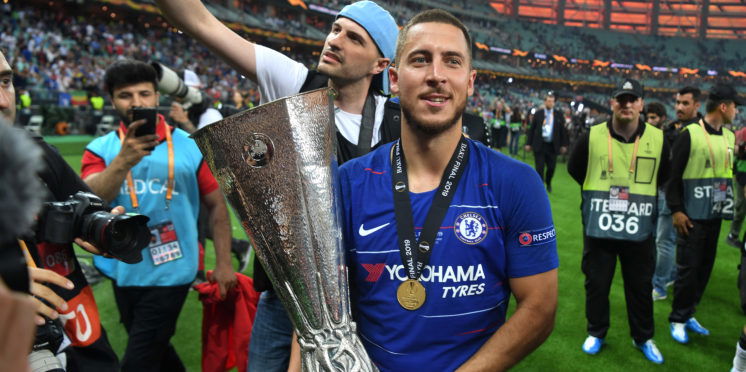 OFFICIAL: Real Madrid Finally Confirm Eden Hazard
After what has felt like seemingly an eternity to all who have paid attention to the process, Eden Hazard is finally a Real Madrid player. The Belgian winger has had his dream move come true with a deal of  €100 million (which could rise to €145 million with add-ons) agreed between Chelsea and Real Madrid and the Spanish giants finally announced the deal officially on their official website as well as social media.
For Chelsea fans everywhere, whatever hope is left has been dashed, as reports about the deal stalling, yesterday seem to have been proven untrue.
Twitter: Comunicado Oficial: @hazardeden10.
#WelcomeHazard | #RealMadrid (@realmadrid)
Twitter: #WelcomeHazard https://t.co/6CvH9LHXSy (@realmadrid)
As reported by Josep Pedrerol, a leading source of Real Madrid news, the deal was likely to be completed around yesterday afternoon or the day after.
This deal appeared to be only a matter of time after the season ends with Hazard going on record saying how much of fan he was of Zidane and that he had hoped for a move last summer.
After winning the Europa League with the Blues, Hazard was asked by BT Sport after the game whether or not he was leaving the club to which he replied, "I think it's a goodbye, but in football, you never know. My dream was to play in the Premier League and I did this for seven years for one of the biggest clubs. So now maybe it's time for a new challenge."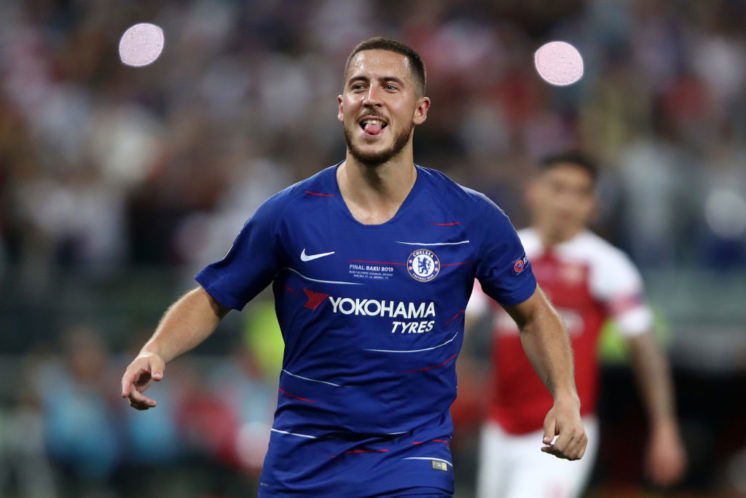 Eden Hazard will sign a five-year deal with Madrid. Hazard will also earn double the money compared to what he received in Chelsea, earning up to €450,000 per week.
Chelsea fans will have to hope that the board can convince Callum Hudson-Odoi to stay and it's looking quite likely that the English wonderboy would be happy to choose that option.
Real Madrid and Zinedine Zidane have to be ecstatic, they have finally got their man.
---