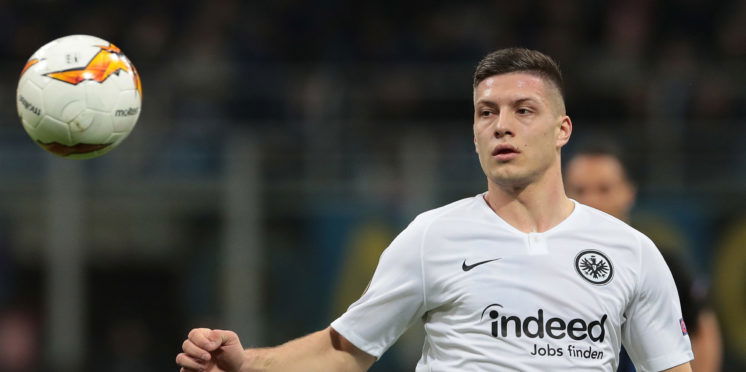 OFFICIAL: Luka Jovic leaves Eintracht Frankfurt for Real Madrid
Despite all the rumors about possible transfer of Luka Jović to the Premier League or Serie A, the young Serbian striker becomes the first transfer made by Real Madrid this summer.
Twitter: Der Abgang von Luka Jovic ist fix. Der Torjäger wechselt zu @realmadrid und wird bei den Königlichen einen Fünfjahr… https://t.co/40ugQGy6ZV (@Eintracht)
In the official announcement posted on the club website, Los Blancos inform about the agreement reached between the clubs and the fact that the striker is pending medical examination. His contract binds him with the club from Santiago Bernabeu until 2025. MARCA reports that Real Madrid paid around €60 million to acquire the striker.
Jović's transfer seems to be a step in the right direction, as Los Blancos need some reinforcements in the squad after a weak season. Although there is some uncertainty regarding the striker, mostly about his future seasons, as some are afraid he might be a one-season wonder.
Overall, the transfer seems to be a good move from Real Madrid, as Luka Jović appears to be a complete striker, which paired with his young age and not too high price tag means that the club from Concha Espina Avenue acquired a player for many years to come.
---