Scout Report: Ibrahima Konate Leipzig's Defensive Bull
Scout Report: IBRAHIMA KONATÉ | RB Leipzig and French Defender.
Kwame Atteen writes a detailed scout report about Ibrahima Konate, RB Leipzig and French Defender.
Since the inception of the Red Bull footballing brand, one thing they have been synonyms for across all of their teams is outstanding scouting and player development. Below is the story of Ibrahima Konate who is a player that embodies this ethos to a T.
Leipzig had an outstanding season finishing comfortably in 3rd place, achieving Champions League qualification as well as getting to the final of the DFB Pokal, with Konate's performances having a significant impact on their achievements.
Who is Ibrahima Konate?
Parisian born and only at the tender age of 20 years old, Konate stands at an impressive 6ft 4 inches tall. Having begun his career at Sochaux, early on his potential was visible having made appearances through out Le Bleau's youth age groups from under 16's to having debuted for the French under 21 squad in 2019.
Having only made 12 appearances for Sochaux's first team in 2017 under Albert Cartier's tutelage, it was enough for Leipzig to step in and secure his signature to add to the similarly interesting signing of Upamecano.
What is now so striking about the deal for Konate, is that they paid €300k for him and now two years down the line, we would compare his ability and performances to the likes of Milenkovic of Fiorentina or Zagadoo of Dortmund who are both considered to be valued in the region of €30m. Round of applause for Paul Mitchell and the Leipzig scouting team!!!
Style of Play
In short, Konate is a beast, physical, aggressive and consistently wins second balls. All key features and traits that are required to be in a Red Bull or Ralf Rangnick style team. Given the fact that Leipzig's game plan revolves around pressing from the front and building attacks through quick transitions, one thing that their defense is required to do is use anticipation and athleticism to cut off passing lines with a view to quickly delivering vertical forward passes into the midfield and front line.
At first glance, Konate doesn't look like he has the technical ability to match his physicality, however the stats say otherwise as well the visuals. Essentially since his purchase, Leipzig have moulded his play around the packing statistic ethos of winning the ball back cleanly and then quickly breaking the lines to put them on the attack in a flash. Text book German football which is pretty impressive from a Parisian centre back from Sochaux. To provide an example, this style of play is what put players like David Luiz on the map who is renowned for breaking the lines with his passing.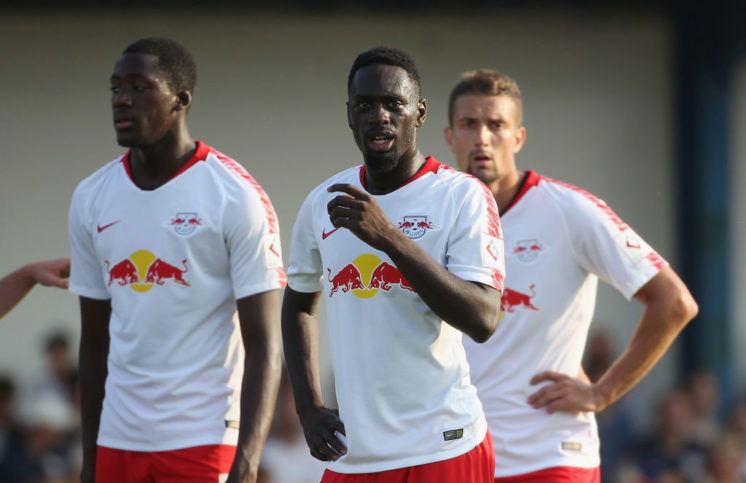 Strengths
As mentioned above, Leipzig's style dictates the approach that their defenders are required to take in managing the opposition during games. In the case of Konate, as Leipzig often play the majority of their football in the oppositions half, he often does not have to tackle. Much of this is left to Adams and Demme in the midfield holding role, which means Konate's whole game is based around interceptions, which is essentially his key strength. He leads the team alongside Upamecano contributing 2.1 interceptions per 90 according to whoscored.com.
In addition to this, Konate is also extremely strong in the air winning an average 3.6 aerial duels per 90. What he does exceptionally well is either win the ball first time round or react very quickly to obtain the second ball, then kicking off the attack with a chipped pass or drive into the forward line. This specific strength is crucial to the way Leipzig are set up from which they often take advantage of this action. To provide an example, we often see Konate win the ball and drive it into Poulsen who is often ready to receive with his back to goal. With a clever lay off the ball goes into Forsberg who is then free to pick a telling pass into the inevitable run of Timo Werner breaking in behind the defensive line. This shows clear continuity in the coaching of Red Bull teams as we see this exact style in Salzburg and New York as well as Leipzig being used to great effect.
Weaknesses
Although 28 appearances across an impressive season for Leipzig should be commended; we have to remember that Konate has only just turned 20 years old. While he was probably the best of the rest in the recent DFB Pokal final, Lewandowski's movement proved way too much for Leipzig to handle and I think lessons will be learnt in how he can improve his decision making when coming up against such elite strikers.
No doubt with the introduction of Julien Nagelsmann at the helm next season, more will be demanded from Konate in terms of managing set pieces better and also his communication with his goalkeeper Gulacsi; as many times this season we saw miscommunication which resulted in last ditch tackles having to be made to keep them in the game.
Summary
In summary, Konate is a fantastic player; in two years of football in Germany his stock has risen dramatically. No wonder many top European clubs are monitoring his performances specifically from the Premier League. Teams like Arsenal and Manchester United have been vocal in their desire to sign him in a bid to solve their ongoing defensive problems and I would not be surprised if within next season we see Konate make his full international debut. With Varane, Koscielny, Umtiti and Zouma all having poor seasons, it could be the emergence of someone like Konate who is able to make the break through.
Which of these teams do you think needs Ibrahima Konate the most?
Arsenal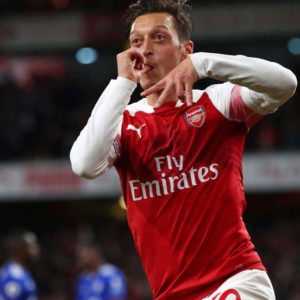 Real Madrid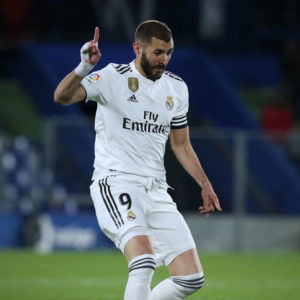 Manchester United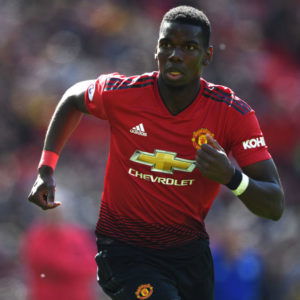 AC Milan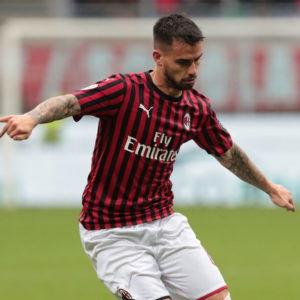 ---