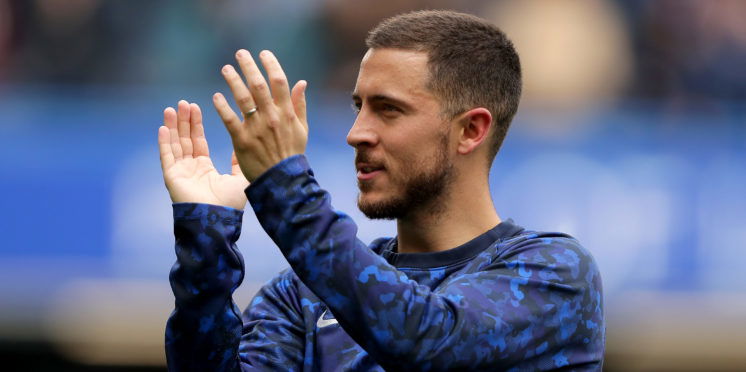 Real Madrid prepare £106million Hazard bid
After having an opening bid rejected for Eden Hazard back in March, Real Madrid are preparing a large $120million (£106million) bid in hopes of securing a transfer for the 28-year-old, according to the Telegraph.
After Chelsea's final game of the season on Wednesday, Hazard had some telling words for the footballing world when speaking to reporters.
Reports suggest that Chelsea were seeking a minimum bid of £100million for their star man, and it seems Real Madrid are ready to seal the deal with an offer Chelsea might not be able to refuse.
Regarding his move away from Stamford Bridge, Hazard said.
I think it's goodbye

This comment has only further encouraged the speculation of his imminent departure. 

 He eventually went on to say.
But in football, you never know
Eden Hazard was in scintillating form scoring two goals and claiming one assist in Chelsea's 4-1 Europa League Final win over domestic league rivals, Arsenal.
The Europa League performance only added to what has been another outstanding year Hazard has had during his time in the Premier League.
The Chelsea number 10 scored an incredible 16 goals, gained 15 assists, and earned himself 14 man of the match awards in the 37 league games he was involved in this season.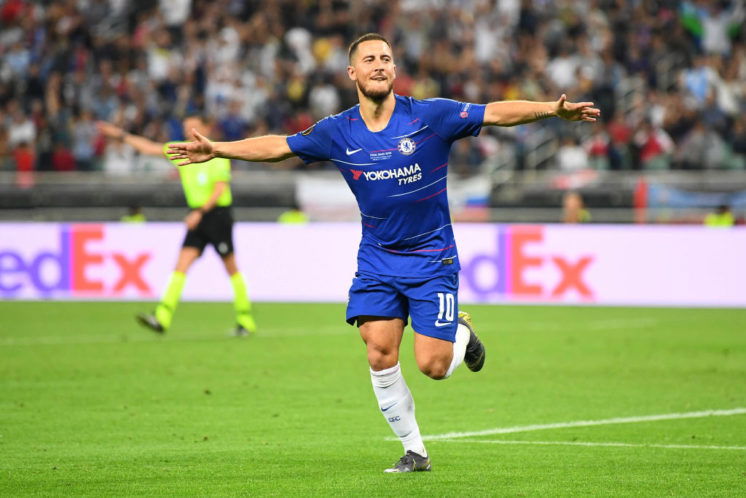 As Real Madrid look to rebuild, Eden Hazard looks certain to move away from the English game and join up with Zinedine Zidane in Madrid.
Will Hazard leave Chelsea to pursue a career in Spain? Let us know what you think!
---