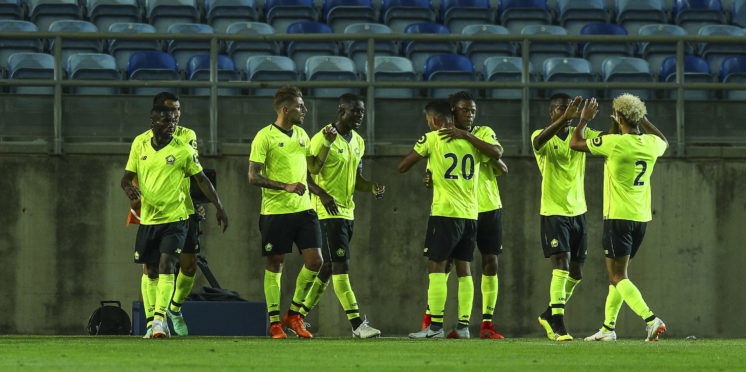 Rafael Leao: The young Portuguese powerhouse
Kwame Atteen writes a detailed scout report about Rafael Leao, Lille and U20 Selecao Striker.
Christophe Galtier's Lille team have been remarkable this season. Finishing second having previously scraped through a relegation battle, highlighting the strides that this team of youthful talent have made in 2018/19.
Rightly so, many have focused on the outstanding Nicolas Pepe who has shone as Lille's talisman.
However, he is not the only success story to come out of the Northern French surprise package. Introducing Rafael Leao, the 19-year-old Portuguese powerhouse hailing from Lisbon.
Who is Rafael Leao?
Rafael Leao was born in Almada, Portugal in 1999, which is just across the Ponte 25 Bridge that links to Lisbon.
Joining the Famous Sporting academy at the age of 10 years old, he rose through the ranks passing through each youth level until finally making his first team debut in February 2018 under the tutelage of Jorge Jesus.
While Sporting had high hopes for Leao, last year's unfortunate attack on Sporting players by their own fans led to many players leaving the club.
Star players like William Carvalho and Gelson Martinez as well as Rafael Leao terminating their contracts. Sporting's loss resulted in Lille's gain.
Style of Play
Tall, athletic with youthful exuberance and style. Rafa Leao has a typical Portuguese number 9 stature. Similar to Eder or in fact a modern-day Loic Remy, who is his current teammate.
Leao is able to mix technical ability with strength and pace. Everything that gets fans excited in the modern game and when provided service by the likes of Pepe, Kone and Bamba you can quickly see that he will grow into his potential.
Eight goals in 16 starts with a further eight appearances from the bench in his maiden season can definitely be considered a success.
Strengths
What sets Leao apart from other strikers in Ligue 1 is his ability to run in behind and latch onto things. 4 of his 8 goals have come off the back of breaking at pace and being set free by his attacking midfield teammates.
For the likes of Ikone and Pepe he is the perfect foil as they are adept at executing cutting through balls that set Leao through on goal one-on-one or with the last defender to beat from which he is subsequently at his best.
A perfect example of this would be his goal against Cannes. Set through on goal by Ikone only to finish with a first time shot, slotting it past the goalkeeper.
In addition to this Leao has strength, he is 6ft 2 and 180 pounds which – regardless of his age – is a challenge for most defenders.
He is direct and continually interchanges between the inside forward position and number 9 position often creating one-on-one situations and mismatches.
For Galtier, these features are perfect as they align with the pace and power around him, enabling Lille to overpower teams on the break, with the added luxury of bringing in Loic Remy to provide the experience and know-how in his hold up play when teams drop off and play deep.
All things considered, Lille has been the perfect home for Leao giving the opportunity to play, learn and improve technically in a structure that allows for freedom in attacking areas. These performances have led to him leading the line for the Portuguese U20 team in the current U20 World Cup.
Weaknesses
As the youngest player in the squad at 19, Leao definitely has room for improvement, with more playing time his game intelligence and understanding of where to arrive will enhance, which I think will be his key feature in years to come.
As he is quite leggy, he looks like a winger turned striker but with experience, he will enhance his skills in the box that will take him to a new level in terms of goal scoring. At present, according to whoscored.com, he averages 1.9 shots per 90 within the penalty area with only Loic Remy providing a higher average. This bodes well in terms of getting on the end of a final pass.
That being said, Leao also needs to begin to produce different types of finishes, when we compare to the freakish ability of Kylian Mbappe, we are not seeing strikes from outside of the box or headers from crosses or creating goals through a solo piece of brilliance just yet.
Only Nicolas Pepe is anywhere near Mbappe in delivering this kind of all-around variety. However, under the tutelage of Galtier, Champions League football and the likeliness that he will be Lille's starting number 9 next season I expect that we will see many of these features coming to the fore in the near future.
In summary, Rafael Leao oozes potential and if we were to predict what is to come, a few seasons in Ligue 1 would set him up perfectly for a transfer to the Premier League.
He would definitely suit the profile for the likes of a Manchester United, Wolves or Leicester, which would be the perfect environment for him to take the next step.
---