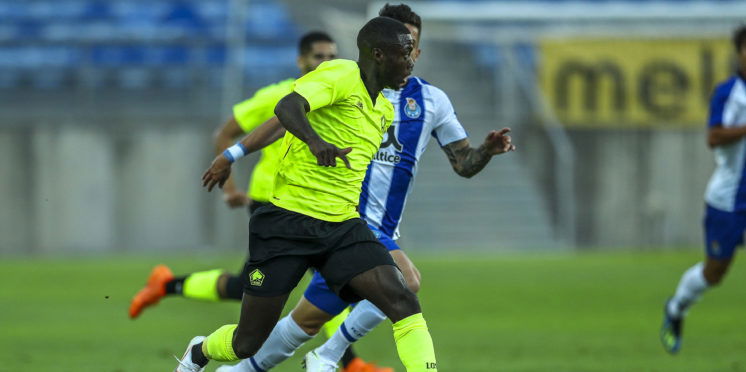 Nicolas Pepe transfer rumours: Where could he end up?
Lille have had an amazing season in their 2018/19 campaign. A solid 22 wins, nine draws and seven losses have dragged them back up to the top, where they belong. Nicolas Pepe is undoubtedly the main man that contributes a lot this season.
From Lille's total of 68 goals, Nicolas Pepe has contributed to 33 (48.53%) of them. The quick-footed Ivorian winger scored a total of 22 goals and provided 11 assists in 38 matches in this Ligue 1 season alone.
This has undoubtedly put his transfer value up the rocket.
Having only joined Lille in the summer of 2017/18 season for only 9 million Euros from Angers, Nicolas Pepe's price tag has increased almost ten folds this summer.
This is unequivocally due to his splendid form this season as well as the number of clubs chasing him.
Giant clubs with deep pockets from all over Europe are swarming all over him. Trying to get his signature.
The French club themselves have stated that due to the number of clubs interested (and money involved), they may not be able to keep hold of the winger.
Rumours and news start spreading all around. Liverpool, Manchester United, Tottenham, Arsenal, Inter, Bayern Munich, PSG, and even a transfer-banned Chelsea have been linked with a move for the 23-year-old wide man.
Originally, Lille are asking for nothing less than 80 million Euros. Although rumours as of late said that they could settle for around 60 million – 70 million Euros.
Nicolas Pepe came in second place in the scoring charts and third in the assist table.
Lille only need the suitors to pay the fee and they'll be free to discuss contracts with Pepe. The Northern France-based club have also identified some youngsters to replace Pepe this summer.
Bryan Mbeumo and Alexis Claude-Maurice have both been linked for a while. Meanwhile, Belgian winger-cum-striker Dodi Lukebakio also has rumours connecting him with a move to Ligue 1.
---