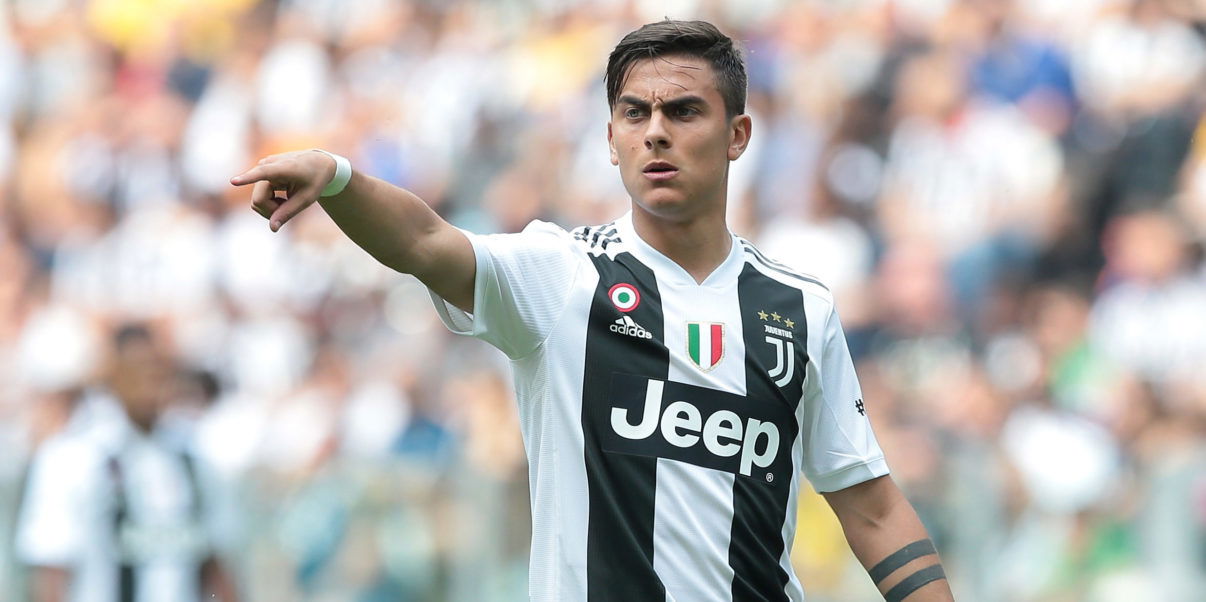 Sneak Peak to how Juventus will line-up with Ronaldo
Juventus has a officially signed Cristiano Ronaldo, creating a domino effect during the transfer window. Although his career with Real Madrid came to an abrupt halt, he is determined to rewrite history with the Serie A giants. Being a Juventini myself, the TNC crew and I dive in and analyze how Ronaldo affects the current starting line-up and future potential arrivals to Turin.
Let's start with what Ronaldo brings to the team and their most expected starting line-up. Massimiliano Allegri must be through the moon with a dream signing like Ronaldo. He brings an immediate sense of fear to the squad and a certain clutchness that Juve lacked in the Champions League. He can play out wide and be nearly unstoppable or play point as a striker and finally bring the goals that Higuain failed to deliver, at least for the price that Juve dished out for the Argentinian.
Juventus stars like Cuadrado, Douglas Costa. Mario Mandzukic and Blaise Matuidi are coming off of fantastic campaign's at the World Cup, so let's keep them in mind. Pjanic and Alex Sandro are almost a given to be starters and veterans like Chiellini and Dybala are a must start. New signing Emre Can was a headache to sign so he must be a starter right? Joao Cancelo also signed after having a great season at Inter, filling the void left behind by Lichtsteiner.
Expected Line-Up
This is the current line up we can expect, Higuain is a favorite so he will most likely start, along with the established veterans. Like I said, Can and Cancelo were much needed addition for Allegri so they look to be the most likely to start in those positions.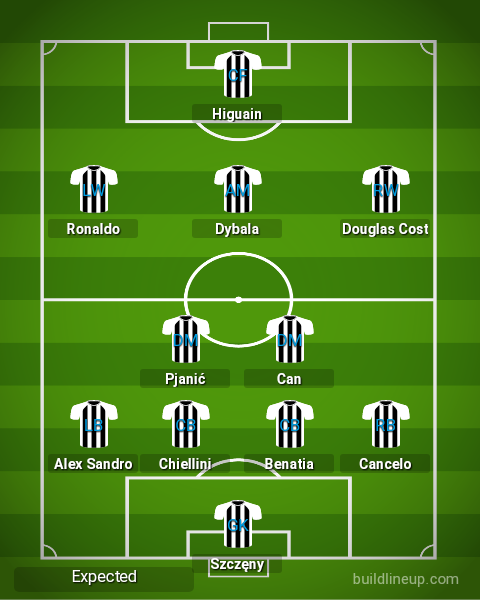 Possible Line-Up
Sarri has signed for Chelsea and Ronaldo left Madrid. This changes everything. Sarri has expressed his desire to sign Juventus duo Daniele Rugani and Gonzalo Higuain with Morata being an option for trade. Alex Sandro is still interested in following Gigi Buffon to PSG along with ex-Juve player Leo Bonucci. Caldara has had an excellent season and may replace Rugani and give Benatia a fight for the starting spot. All while Ronaldo has expressed his desire to bring Marcelo with him to Juve. Pjanić did extremely well in the CAM position when Dybala was out and Matuidi is a WC champion. This line-up can definitely happen.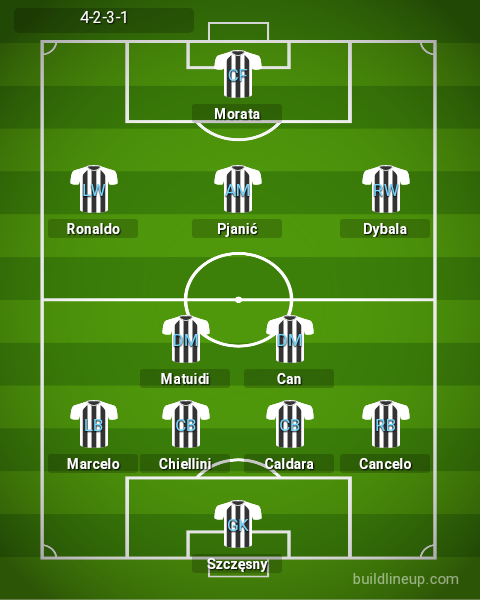 Alternative
If Allegri changes to a back 3, he would start Chiellini in the middle and Benatia to his right. Caldara would be to the left to prevent any rookie mistakes and let Sandro counter attack faster. Cuadrado did well for Colombia when he played RB and was deadly on the counter. Matuidi would have to be Pogba and open up space for Pjanić to express his inner Pirlo. Dybala and Douglas Costa would have lightning attack power on the side all while being supplied by Sandro and Cuadrado. And of course, Ronaldo leading point would be the most dangerous counter attack formation possible.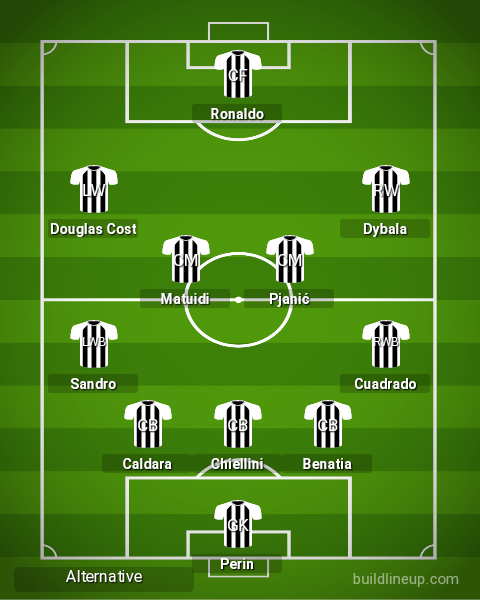 My Line-Up
Finally, my line-up would be this one. Dybala would play in his position with Costa and Ronaldo playing out wide. Mandžukič will be in form and able to come back to help defenses unlike Higuain. Can would play more of a Vidal type of role, moving up and coming back when he needs to. I kept Caldara, so that Sandro has a more free flow to his wing-back role and I am still convinced that Mattia Perin is far superior than Szczęny in goal.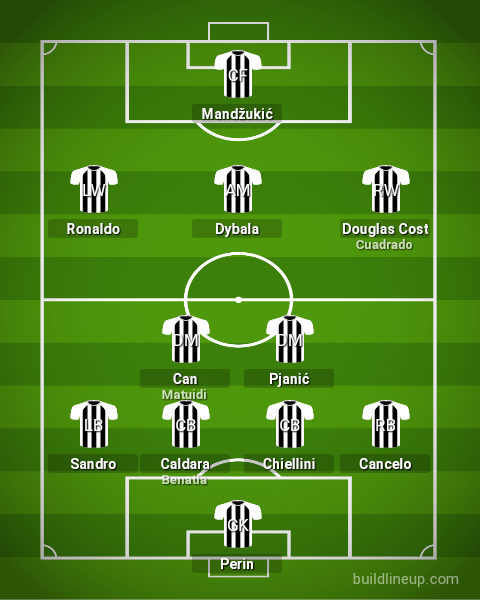 Now that I figured out my FIFA 19 line-up, fresh news came in. Zidane looks to join Juventus as a sporting director. Making the club a lot more qualified to win the Champions League trophy. Only if Gigi decided to stay, things would be perfect. Hmm.. maybe Paris doesn't work out in a year. Juventini can only wish for the team to win the Champions in the 2019/20 season with Buffon, Zidane and Ronaldo all playing their part.
---