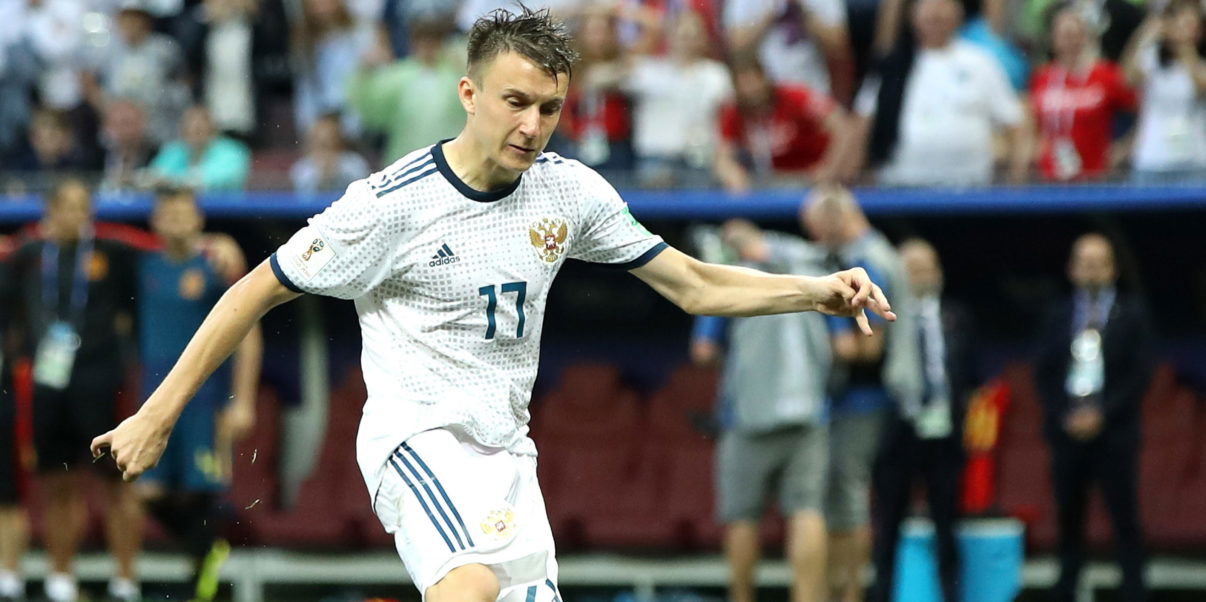 CSKA midfielder Golovin attracting interest from top clubs
Aleksandr Golovin has attracted interest from a lot of clubs on the back of superb World Cup performance. In this year's World Cup, Golovin scored one goal and helped Russia reach the quarterfinals. The top clubs interested in Golovin include Juventus, Chelsea, and AS Monaco.
Among the possible suitors, Monaco are the likeliest team to sign the midfielder. Vadim Vasilyev, who is vice-president of AS Monaco, has confirmed that Monaco have made a generous offer to CSKA Moscow for the signature of Russian playmaker.
Vadim is quoted as saying ( via Sky Sports)
"[It's] a more than generous offer. The contract length offered is five years. I think that a club in transition like Monaco is the best option for him [Golovin], at this stage in his career. Everything should be decided in the coming days, maybe even today. We cannot wait long. If it does not come off, we will look to another option.
Meanwhile, Juventus have had their €20m offer for Golovin rejected by CSKA Moscow according to Sky Sports. And it is likely that Juventus won't increase their bid given that they have already spent a lot of money by signing Ronaldo and Cancelo.
The other suitor Chelsea have not made their bid for Golovin yet. However, The situation can quickly change given that Chelsea have resolved their managerial situation. It would not be surprising to see Golovin in Chelsea's colors. If you don't know the financial and pull power of Chelsea Football club, ask Manchester City and Jorginho.
---