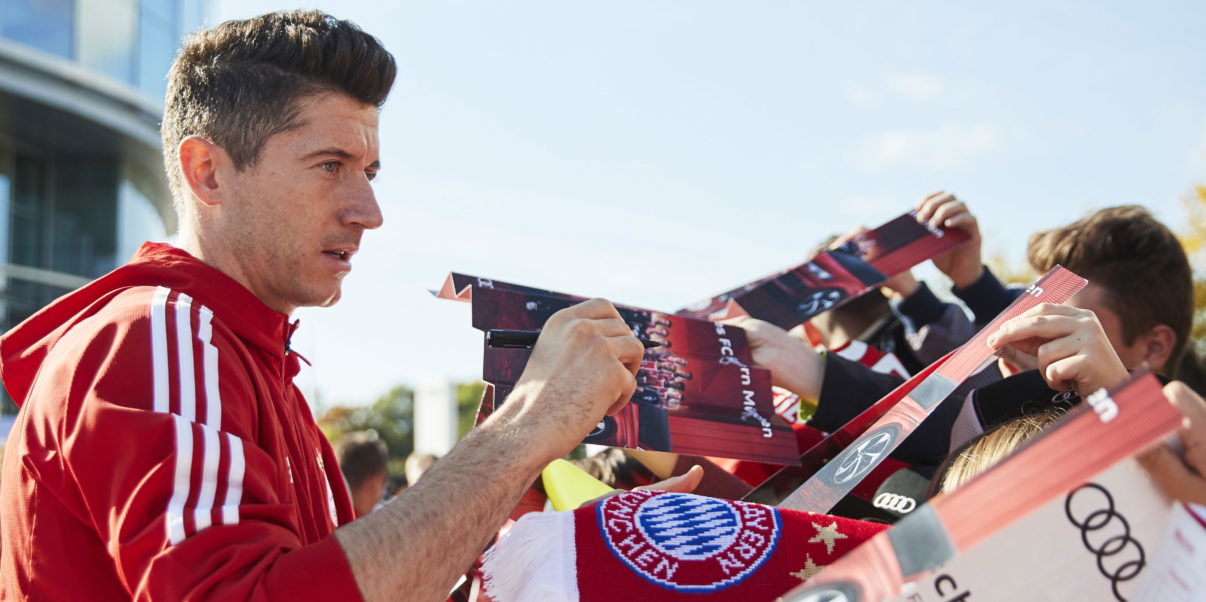 Lewandowski wants out at Bayern
Bayern Munich striker, Robert Lewandowski, has informed the club's hierarchy vicariously through his agent that he wants to leave Munich this summer.
Bild reported (via Bleacher Report's Rory Marsden) that agent Pini Zahavi has been told by Lewandowski to shop his services to other clubs, mentioning Chelsea, Real Madrid, Manchester United and Paris Saint-Germain. Bayern Munich have not made any public comments about the matter.
However, Zahavi said that Die Roten know where the Polish striker stands and that he expects negotiations to begin soon.
"Robert feels as if he needs a change and a new challenge in his career," Zahavi told Sport Bild. "Bayern's bosses have been informed.
Lewandowski has been linked with Real Madrid for the longest; however, his value within the Bayern club ranks hasn't shifted. FC Bayern CEO, Karl-Heinz Rummenigge has insisted in the last few months that the no. 9 will not leave Bayern this summer, according to 90Min.
Just two weeks ago, Rummenigge spoke with the Bundesliga media team. Of course, Lewandowski's future came to thought.
"There's no need to worry about Lewandowski's relationship with Bayern. It's a very good one.
As the Real Madrid connection has become a stalemate, PSG and Manchester United has emerged as possible landing spots for Lewandowski.
The original Bild report also stated that Zahavi will attempt to offer a swap deal with PSG. Sepculations have surfaced involving PSG striker, Edinson Cavani, would move to Bayern Munich in this deal.
As for Manchester United, Lewandowski has been in their sights for quite sometime. Possibly longer than you think.
According to former Red Devils manager, Louis van Gaal, Manchester United were close to signing the then-Borussia Dortmund player for an undisclosed fee.
Chelsea will reportedly compete with their English foes alongside PSG for Lewandowski's signature. After the departure of Brazilian ,Diego Costa, the West London club signed Spanish poacher, Alvaro Morata, who scored 11 goals this season for the Blues. Costa scored 20 goals the season before.
At Säbener Straße in Munich, the current mood is unidentifiable but it was during the season. Lewandowski ended the season in a sour mood, complaining about his playing time.
Despite scoring 29 goals in back-to-back season for Bayern Munich, the Polish striker may look for a new opportunity elsewhere.
At any rate, Robert Lewandowski is currently training with the Polish National Team ahead of the FIFA World Cup. The striker will debut in the opening match in Group H against Senegal June 19.
---