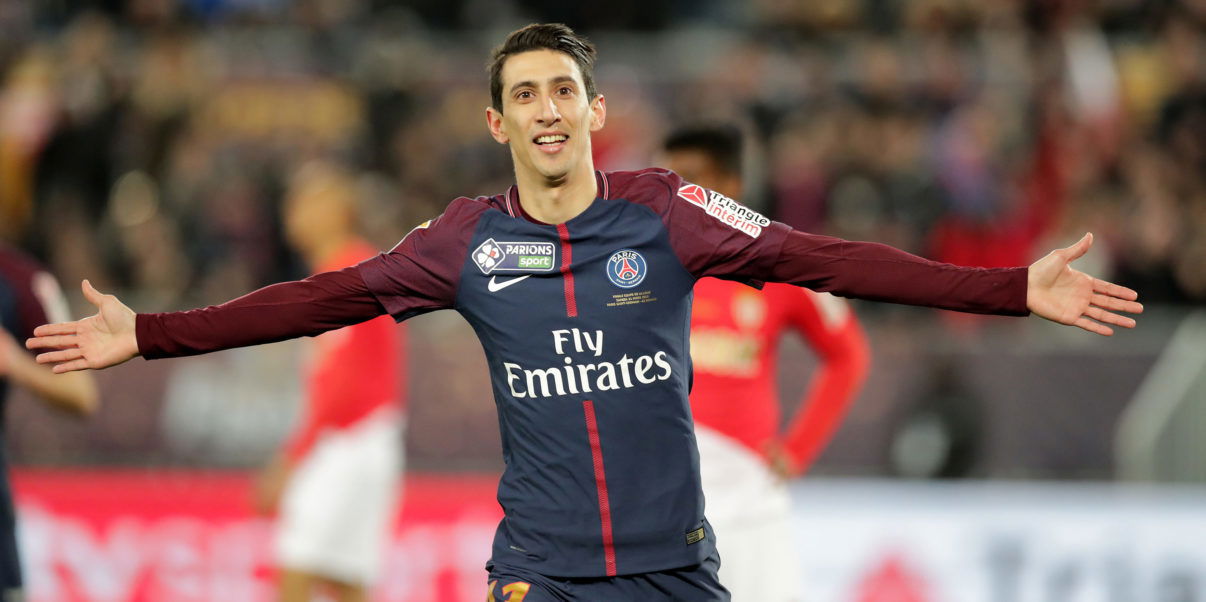 Ángel Di María unsure of PSG future
Paris Saint Germain midfielder, Ángel Di María, is interested in a summer move to Atletico Madrid, according to AS reports. The Argentinian has found interest in returning to the Spanish capital after once playing for city rivals, Real Madrid.
Pundits report that Di María has a high interest in linking with fellow countryman, Diego Simeone, who once rivaled Di María while the winger played for Los Blancos. Di Maria has reportedly contacted Simeone on multiple occasions to prove he is worthy to wear the red, white and blue.
The 5-foot-10-inch winger arguably played his best football in Spain at Real Madrid from 2010-2014. Although his past two seasons at PSG have been solid, the shadow of Neymar and Edinson Cavani may have straggled the winger's goal scoring abilities. Since arriving at the Parc des Princes after his brief stint with Manchester United, Di María has appeared in 88 competitive matches, scoring 35 goals, assisting his teammates in 30 more.
The move could benefit Di María as current Atletico Madrid winger, Antoine Griezmann, appeared this winter as a potential player to leave for a large sum following the completion of the campaign. Barcelona has been linked with the Frenchman and has made their interest public. Yet, the probability of Griezmann leaving has become doubtful as of late due to the Frenchman's comments after the UEFA Europa League final win against Marseille.
"I don't think now is the time to talk about my future. I want to enjoy the present," Griezmann said. "I want to enjoy this with the fans. [Marseille] are an attacking team they work very well but we focused on our game, which was to defend well, be a tough team and take advantage of their mistakes."
The Independent added that Griezmann told reporters that Madrid is his 'second home' and that he feels he can still achieve more at the club. The Frenchman moved to Spain when he was 14, speaks Spanish and has adapted to the country's lifestyle. Only time will tell to see if Barcelona can lure him away.
As for Di María, Atletico may not be the only potential destination. The Argentinian told France Football that he is unsure of his future and that multiple clubs have his interest, including Barcelona.
But first, Di María will represent Argentina in the FIFA World Cup in Russia. Their first match in Group D will see them playing Iceland at the Spartak Stadium in Moscow June 16.
Should Di María return to La Liga?
Yes, he played his best football there.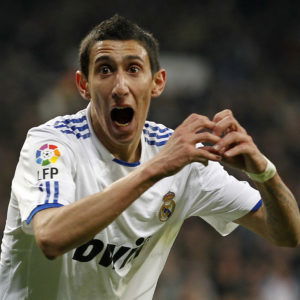 Ángel Di María scored 2 goals in four seasons at Real Madrid.
Di María should stay in Paris.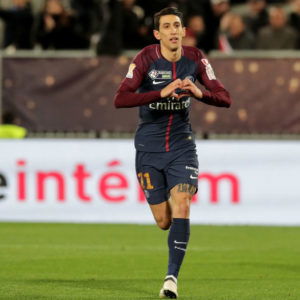 The Argentinian has scored 27 goals in 88 appearances for PSG.
---