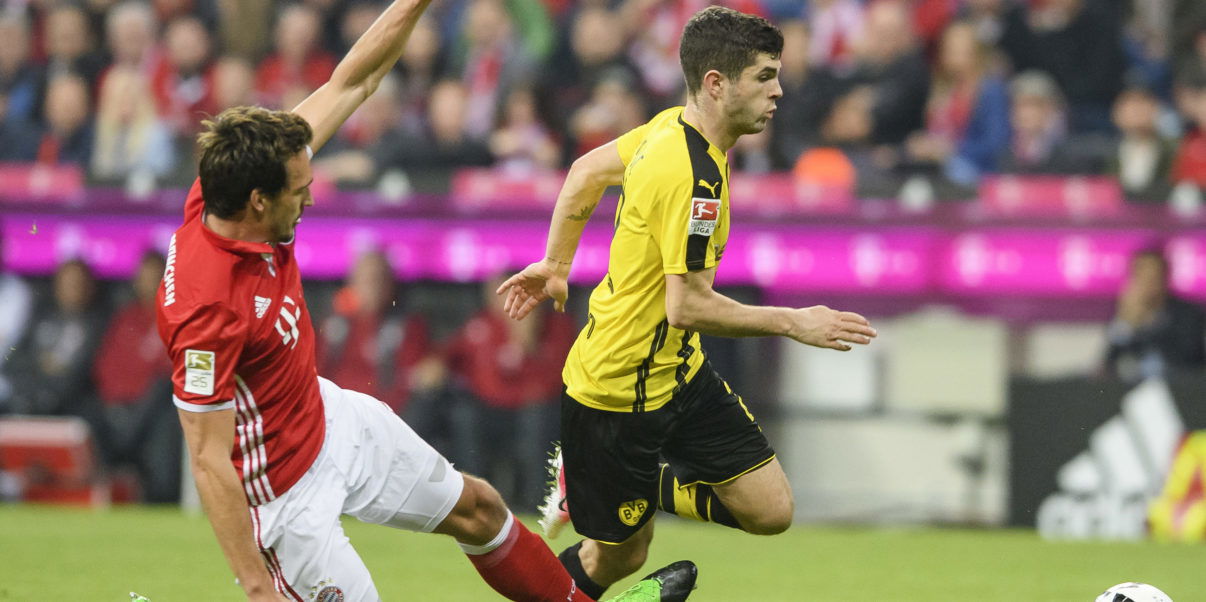 American phenom Christian Pulisic staying at Dortmund
Flashy 18 year-old American winger Christian Pulisic burst on to the scene just over a year and a half ago for German powerhouse club Borussia Dortmund. His emergence at Dortmund, where he broke into the starting eleven as a 17 year-old caught the attention of fans, clubs, scouts, and pundits worldwide.
As his adolescent career jumped in to hyper-speed, he gained many admirers, notably Liverpool's current manager Jurgen Klopp, who previously managed the American teenager from Pennsylvania during their time together at Borussia Dortmund.
Jurgen Klopp has been interested in having his previous player Christian Pulisic link up with him again at Liverpool since last summer. However, Pulisic elected to stay and continue his development at Dortmund. This time around though, with Liverpool looking likely to lose star play-maker Philippe Coutinho to Barcelona, Liverpool's interest in signing Dortmund's Christian Pulisic had increased dramatically.
Despite the heavy interest in Pulisic from Liverpool, according to multiple reports, Pulisic insists he will stay at Dortmund and reject a move to Liverpool. This news will come as a blow to Liverpool who now must turn their attention to other attacking targets to replace the likely outgoing Coutinho.
In the reports, Pulisic made it clear that he believes the German club is the right place for him to continue his development and wants to honor his contract that he signed with the club until 2020.
With the World Cup looming around the corner next summer, and Pulisic eyeing a spot on the United States national team squad that takes the trip to Russia, staying with a club he has thrived at would appear to be the right decision for his career and World Cup selection chances.
A Liverpool move for Pulisic may still be a possibility in the distant future, but as for now, Pulisic won't be leaving Dortmund any time soon.
YouTube: Christian Pulisic • The American Hope 2017 | HD
---