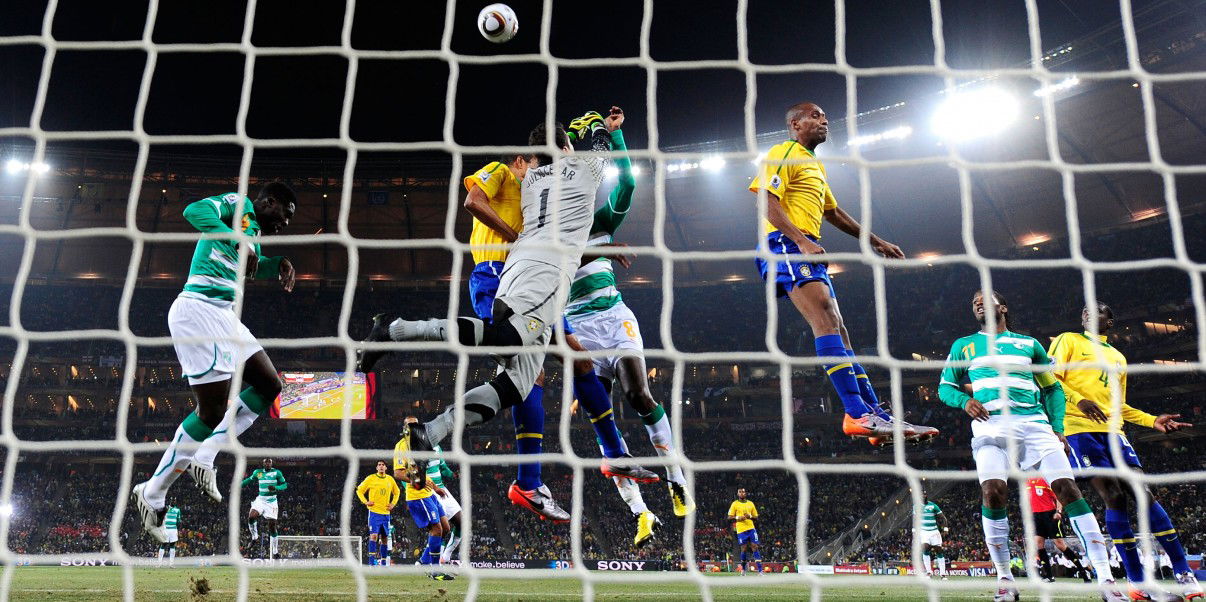 EXCLUSIVE: INTERVIEW WITH OLUWASHINA OKELEJI
1. What do you do at the BBC?
 I work for the BBC as an African Sports writer and reporter on radio, TV and online. I also do radio/TV interviews on African football stars.
2. What influenced your decision to go into journalism?
While growing up in Nigeria, I enjoyed discussing and reading about football with my older cousin, who was a big football fan. From then on I developed an interest in telling stories about the game, players and the beautiful continent of Africa. I went into journalism because I believe the African story is untold.
3. As a journalist how concerned are you about things you write/say becoming other people's opinions?
 I try to be as objective and factual as possible when I'm writing or talking about a subject. If my audience forms an opinion based on the facts I have reported, then it doesn't bother me.
4. Would you agree with Yaya Toure saying that African players deserve more respect and recognition from the media?
To a large extent, I agree with what Yaya said. The media does not give enough credit to the contribution of African players in European football.
5. How important is keeping players and clubs onside in your job?I believe in reporting facts, and fair journalism is not about being onside or offside. It is more important for me to report things as they are, and to do so in an objective manner. My job is to report, inform and educate; not to judge.
6. African football is on the rise across Europe, how do you think this will impact your job?
African footballers are breaking barriers and becoming more significant in European football, and with this comes more interest in stories about African footballers and African football in general, so this gives me more subject matter. I can write/talk more about the continent's football and its stars.
7. How seriously do you think Europe takes the AFCON?
European fans love the AFCON because it gives them an opportunity to watch African footballers perform on the continent's biggest stage. However, European Club managers do not show the AFCON the respect it truly deserves. I understand that the timing of the tournament is not perfect ( January/February being seen as mid-season in Europe) but this does not change the fact that the AFCON is to Africa what the Euros mean to Europeans or the Copa America to South Americans. So I think the tournament deserves to be taken more seriously.
8. How likely is it for an African nation to win a World Cup in the next decade or so?
It's a tall order. An African nation reaching the semi-finals is very likely, but going beyond that will take a lot of professionalism, discipline, unity and dedication from the players, as well as organisation from the football federations. The lack of all these has affected the performance of African nations in previous World Cups, and will continue to do so, unless they are put in place.
9. What do you think about CAFCL and CAFCC level?
The level of the CAFCL and the CAFCC has increased greatly. There has been a vast improvement from what they used to be in the Nineties. The teams are becoming more competitive and the quality of football is impressive, but sadly the prize money is still a joke.
10. What do you think of Stephen Keshi, is he the right man to coach the Super Eagles again?
I think Stephen Keshi is a decent coach who led Nigeria to the AFCON title in 2013, and guided them to the round of 16 at the 2014 World Cup. However, I believe he has taken Nigeria as far as he can; and I will be extremely surprised if he can repeat his previous feat.
11. Who do you think will win the CAF Champions League and CAFCC this year?
Both tournaments are full of shocks and surprises. It is too early to call as some of the favourites have been knocked out already, with over six months left to the Final.
12. Is African football getting the necessary attention needed to promote the continent's football?
African football gets some attention, but unfortunately this has been both positive and negative, and it does not always reflect the continent's football in a good light. For instance, fans rioting in the stands, players threatening to go on strike over pay (or lack of it) at major tournaments and constant spats involving Governments and Football Authorities clearly dwarf the achievements and impacts of the continent's footballers on the field.
13. Has African football reached the level to compete with world football?
I believe African footballers can compete on a global scale, but African teams still have a long way to go, before they can meet up with their European or South American counterparts. African footballers are dominating at the very highest level of club football around the globe, so the future is bright.
---